Quote:
Oh my gosh!!! He has got to be one of the cutest little babies Ive ever seen!!!
I think his foal pics make him look so dashing.
---
Do not tell me I can't...because I will
show
you that I can.
Showing
Join Date: Jun 2011
Location: Cariboo, British Columbia
Posts: 11,775
• Horses:
3
Left to right, sire, Scotty, middle his son, Indy, right his daughter (& my daughter riding) Halo. No, I didn't breed any of these horses, acquired the son as a weanling, then a decade later I bought the sire (gelded), then my daughter bought her horse after.
Showing
Join Date: Jun 2011
Location: Cariboo, British Columbia
Posts: 11,775
• Horses:
3
Guess I should actually post the picture, LOL!
Let's get some WB's in here!
My Belgian WB gelding Quebell des Bruyeres.
His sire,Vainqueur de Cheux.
He's a Belgian Wb
I don't have a picture of his Belgian WB dam,Musty van de Moeren.
Vanqueurs sire,Grand Veneur.A Selle Francais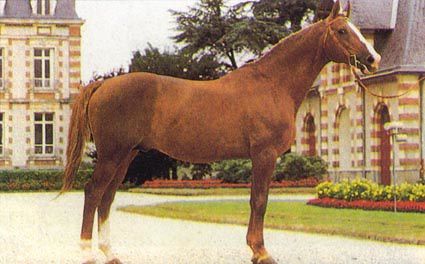 Grand Veneurs sire,Amour du Bois.
Selle Francais
Musty van de Moeren her sire,Pik Bauer
Belgian Warmblood
Pik Bauer's dam,Weingreafin.
Weingreafin her sire,Wendekreis
Hanoverian
From this season of foals I have...
Sheza Hustlin Honey with her Quarab filly "Meeka"
Meeka's headshot....compared with dad's (Mustalla - Pure Arab)
(L-R) Bandit & Joker
Joker's dam, Tanilba Tehala Escapade (Pure Arab)
Bandit's dam, Deep Fields Gidget (Andalusian/TB x Pinto)
Sire of both Bandit & Joker, Arabec Extravaganza (Part Arab, Pinto - Quarab bred)
Lets keep this thread alive
you could post any pics of mares a=with their foals etc :) or like a mare you own and her previous foals before you got her or sdomehting :) anything!
Here is my mare, Josie, a 2008 AQHA buckskin:
Her sire, who is a reiner, The Flashy King: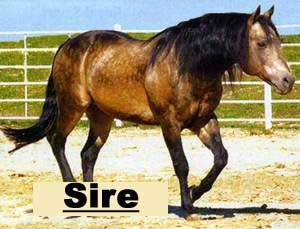 The Flashy King's sire(her grandsire), Boogies Flashy Jac: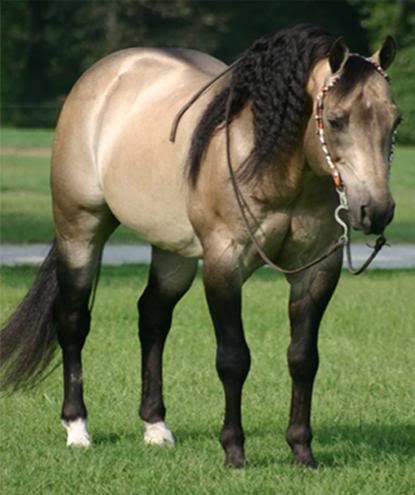 Josie's dam's sire, Little Tequilla Lena: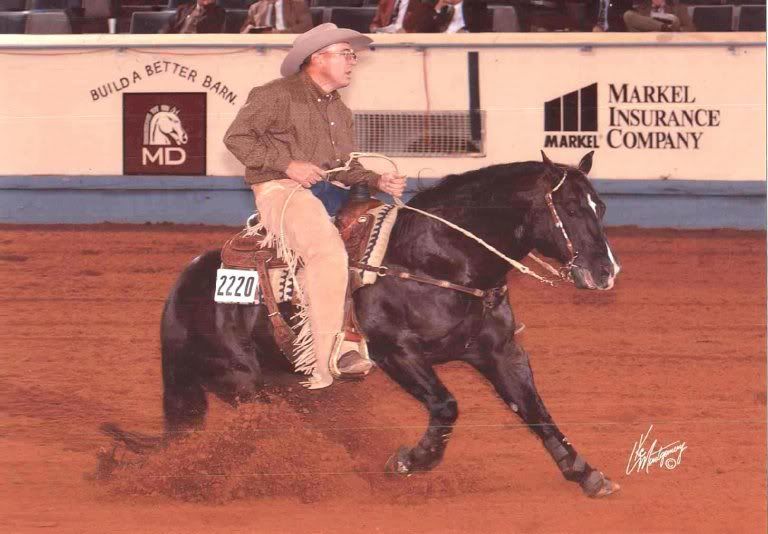 Ok here is HRS Midnite Romeo Sire and FQH Barbie Sol and the colt Barbies New Years Romeo.
(
Molly's sire
, Palomino Quarter Horse, Calvin Sackett pictured at 30 years old)
Wow Calvin sackett was my previous geldings sire!! :)
Posted via Mobile Device