Confused.. Vet checked no foal but is vet wrong??
---
Ok, I got this mare a couple months ago and cannot for the life of me get ahold of her old owner (phone is disconnected). I took her in to a vet and he palpated her, no foal. An old mare I had vet checked negitive also and looked NOTHING like a pregnant horse until we walked out to find a little stud colt at her side so I wonder if this may be the same type deal? These photos arent the best but I got what I could. Her udder is begining to become hard, she has edema going from the udder all the way to her front legs which has gradually came about the last 3 days give or take, she is also loose in her back end and getting longer in her vagina. There was absolutely no resistance when I was moving her tail around at feeding time which is very much unusual for her. She has a SMALL belly to her that you cant see in the pictures, Her sides dont stick out unless she is standing just right. She is also going in and out of "dont touch me" and loner modes when she is normally a very very lovey in your pocket type mare. The vet says the bag is caused by nutrients in the grass and that hes been seeing alot of it lately but it shouldnt get much, if any, bigger and her bag has tripled in size since then. I do not hae the cash just yet to get her to another vet but do plan to get an appointment ASAP.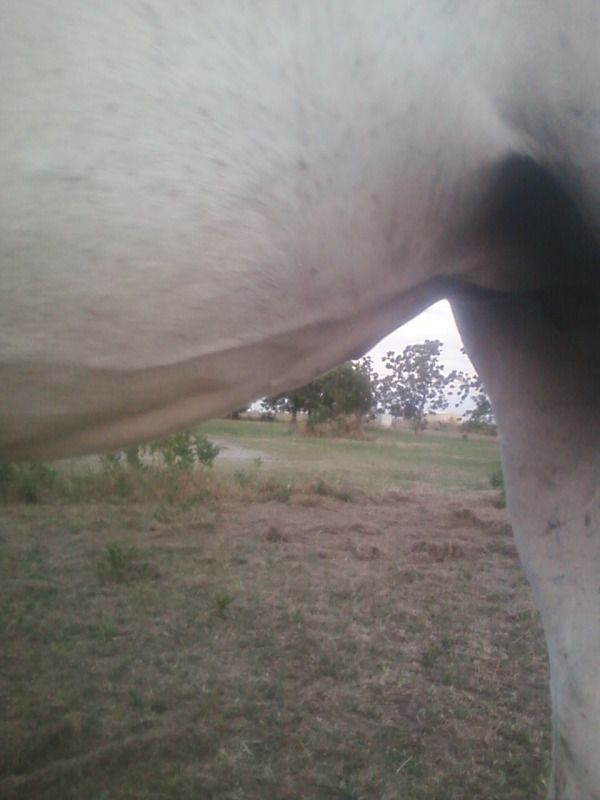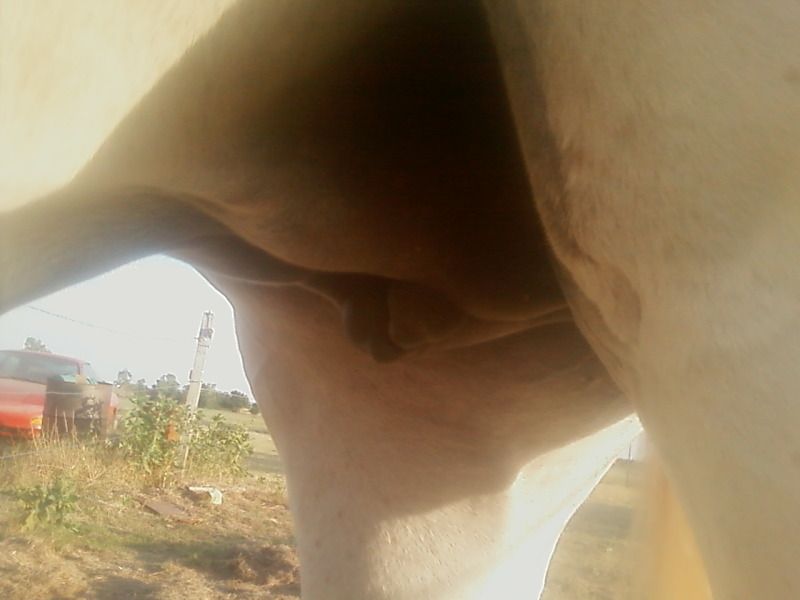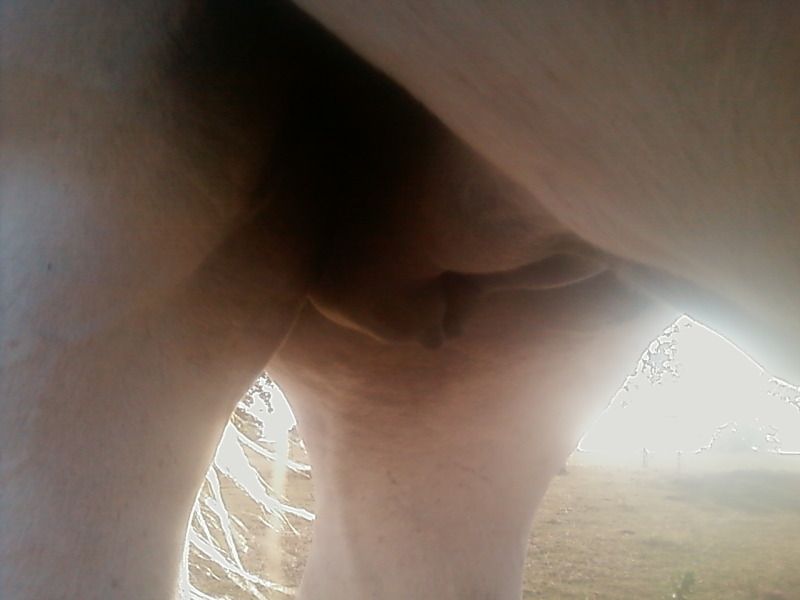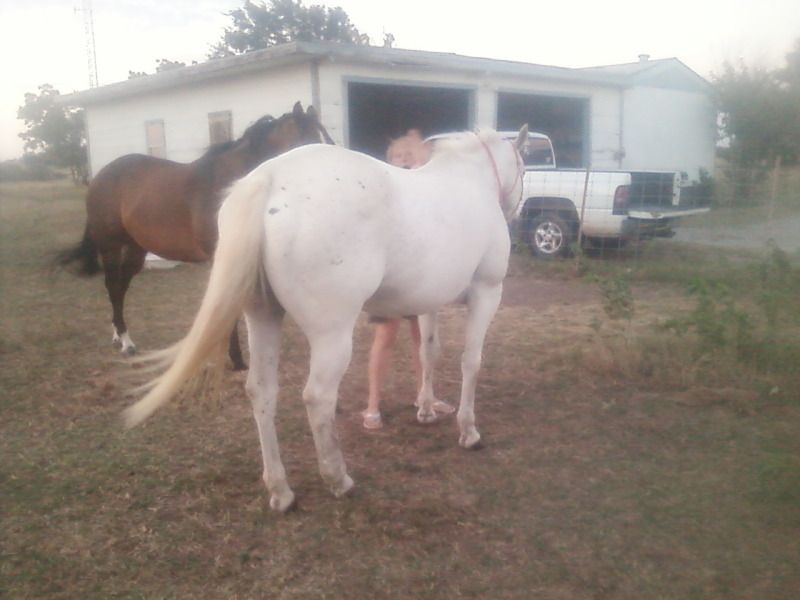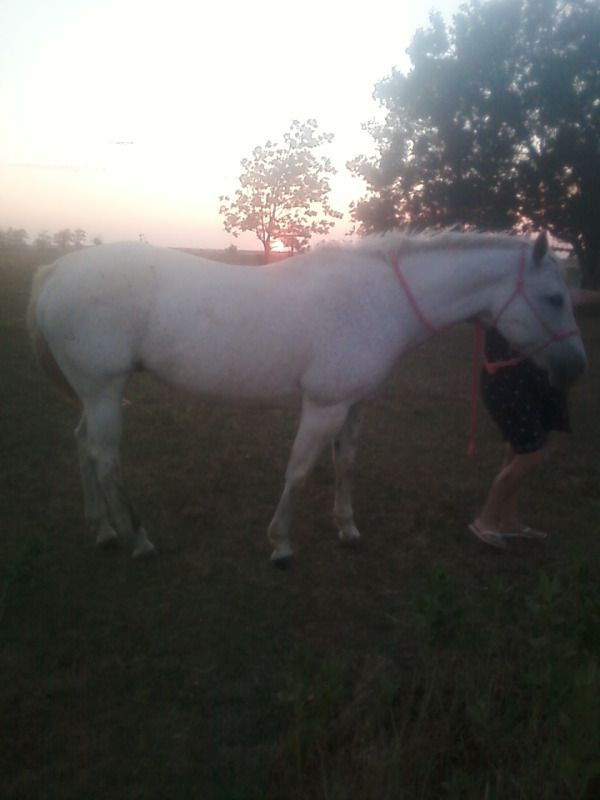 She could be having a pseudo ( false ) pregnancy. It does happen quite often with mares, especially around their heat cycles. If your vet checked her and said she's not pregnant, a pseudo pregnancy may be the case. I'm surprised the vet didn't mention anything to you about this. It wouldn't hurt to either call your vet and inquire, or seek the opinion of another vet if you get concerned. A pseudo pregnancy is nothing to really worry about.
Yes it is absolutely possible.

We had a mare palpated because we saw signs of pregnancy. Vet check said no.

A few more months went by and we just swore she was bred. Had another vet out and sure enough, there was baby. She foaled a filly that may...
---
"The greatest pleasure of a dog is that you may make a fool of yourself with
him and not only will he not scold you, but he will make a fool of himself too."
-Samuel Butler
If in doubt, get a second opinion out.
---
Mods, grant me the serenity to see the opinions I cannot change, courage to change the ones that should change, and the wisdom to spot the trolls.
Saddlestrings- I will definately keep an open mind to false pregnancy, He didnt mention anything klike that.

CLaPorte432- Did your mare and filly both come out ok? That is my biggest concern is my mares health if she is.

Chiilaa- I am definately getting another opinion from my regular vet, I couldnt get her in to him so I took her in to see my back up vet.
My mare gets the udder swelling, and will even produce a little milk sometimes when squeezed. but its been going on for the last three years wich is how long I have had her. I rescued her because she was being bred constantly to sell the foals for money. Then finally when the economy dropped they abandonded her at the barn i was at , super thin and with her 15 month old baby that was still nursing. When i finally gave the baby away, she didnt seem to mind too much. But now on occasion she goes through these weird sort of depressed phases that usually last a day or two and will produce swollen udders and teats, and sometimes milk. I think she misses having a baby? so false pregnancy is def possible. See if you can get a vet to palpate with an ultrasound probe rectally. That should give you a clear answer.
Second opinions are sometimes comforting than the first time. But false pregnancy is possible. I prefer ultrasounds or blood tests.
Posted via Mobile Device
Quote:
CLaPorte432- Did your mare and filly both come out ok? That is my biggest concern is my mares health if she is.
Yes, they were great. Mom foaled on a early Sunday morning just after a storm. We went out into the pasture and there was baby. She was already dry. We were able to walk right up to mom and baby, grab them and lead them up into the barn. We had no idea what we were doing so thankfully Lytsie (the mare) did everything for us. We had the vet out and all was good.
Our biggest indication was the udders. She had a 10 month old on her side that was obviously still nursing because Lytsie was still producing milk. When we bought Lytsie, her udder never went away. It got a little smaller, but she had it the entire time since we purchased her.
And then the belly kept getting wider and wider and wider.
---
"The greatest pleasure of a dog is that you may make a fool of yourself with
him and not only will he not scold you, but he will make a fool of himself too."
-Samuel Butler