Could she be pregnant?
---
This is my 6 year old mare. She was in with my 3 year old stallion from March until May 2 of 2008. However, we never saw any interest from either side. She has had one foal before but he has never been bred. He was shown for 2 years and now is at home to start his breeding career.
My BOL then took her to his farm and was going to keep her but circumstances intervened and we got her back on October. I have since noticed that she seems to be getting bigger. Tell me what you think. As soon as our weather clears I will be taking her for vet check but our vet is 40 miles away so I need to have some good weather. This first pic was made on 3-26-08.
This pic was taken on 4-10-08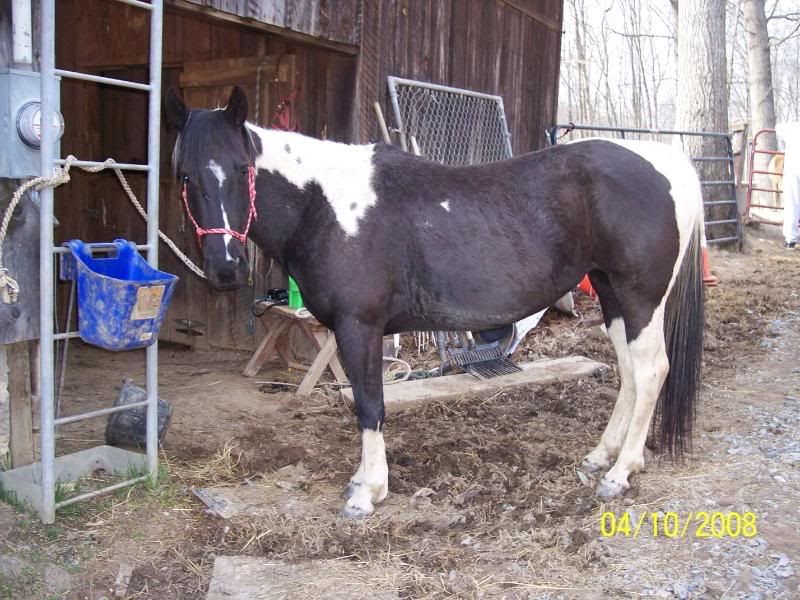 This one on 11-8-2008.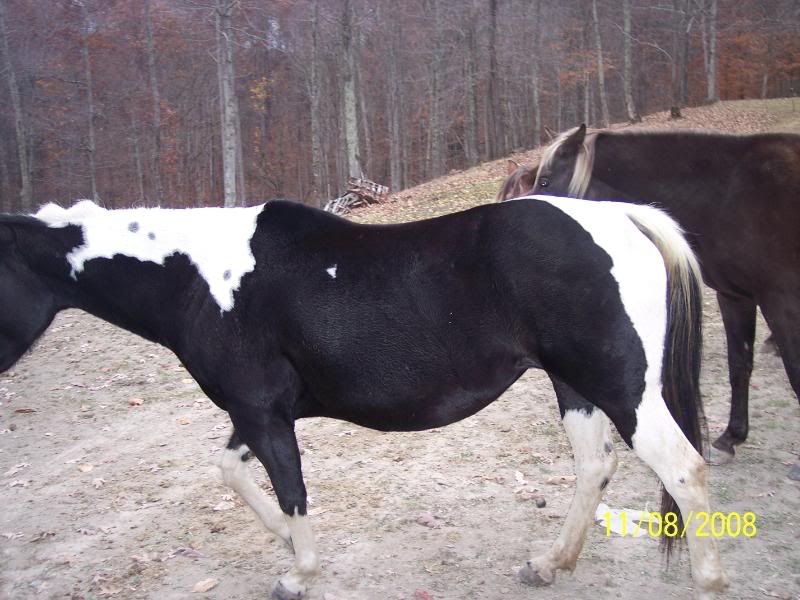 12-13-2008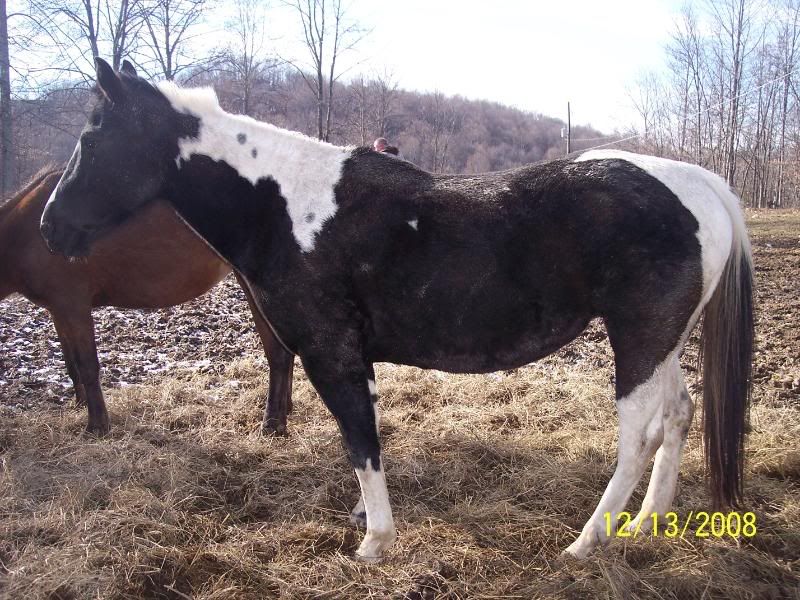 1-10-2009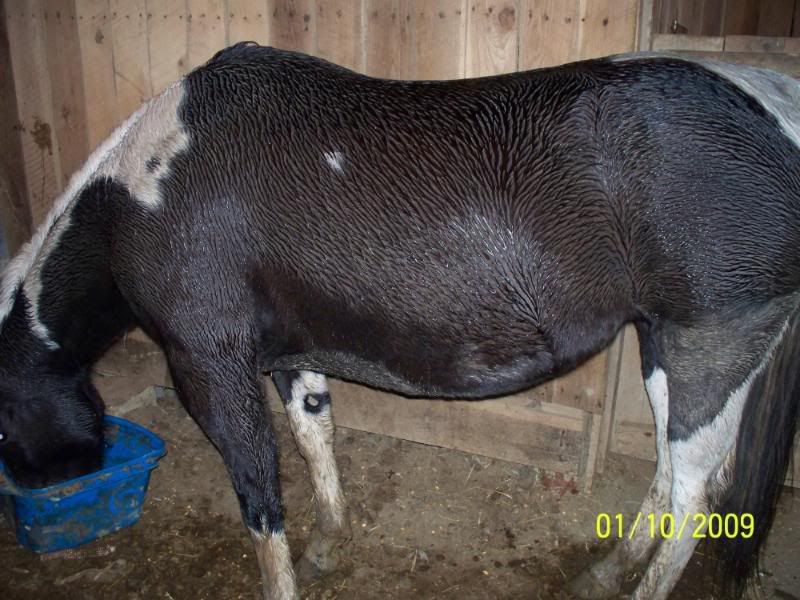 and the last one on 1-22-2009.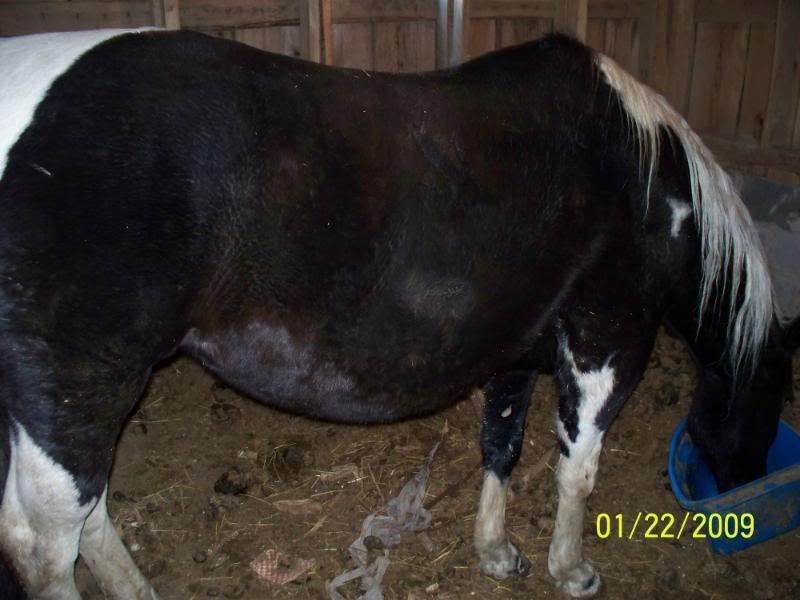 Hubby thinks she is just fat but she looks awful big to me. Just curious to see what everyone thinks.
Kim
Yes I really think she is in foal. At the very earliest next month, going by the dates given. The best way to know for sure is to have her checked by a vet.

Any particular reason why she was in with a Stallion? Was a baby the goal? I am just curious.

Unless you watched them 24/7 then there would be no telling when he covered her. Colts don't need a manual to know what to do. :)
It is entirely possible that she is bred. The only way to be certain is to have a vet check because some horses carry their fat in different ways. I personally think she looks bred but I would have to feel her tummy to get a better idea. Is it possible for the foal to be registered? Do you have pix of the possible daddy?
First, WOW she's beautiful! Yeah, she looks "with foal", but like said earlier, hard to be sure from here. Good luck!
I agree, that she definitely looks pregnant! There's a big change in the way her belly looks, and it looks pretty huge in that last pic especially. Congrats!
Still get her checked by a vet tho.
---
"'For I know the plans I have for you,' declares the Lord. 'Plans to prosper you and not to harm you, plans to give you a hope and a future'" ~ Jeremiah 29:11
Could she be pregnant? Pics of stud
---
Hes, when she was with the stallion from March until May 2 when he left to go be shown, I was hoping she might get bred. However, I never saw either one get interested. I understand they can be sneaky but somehow I just thought that he had not been interested yet. His personality has not changed one iota. People that see him think he is a gelding. Therefore, I figured he hadn't yet come into his own.
Now though with her getting bigger I am wondering. My vet is coming Monday or Tuesday, whichever day looks better weather wise. I was wanting to take her to vet as it is a lot cheaper but our weather here has been terrible and I have only drove truck with trailer a few times.
I will be tickled if she is bred. I won't mind a bit.
Here are a few pics of stud.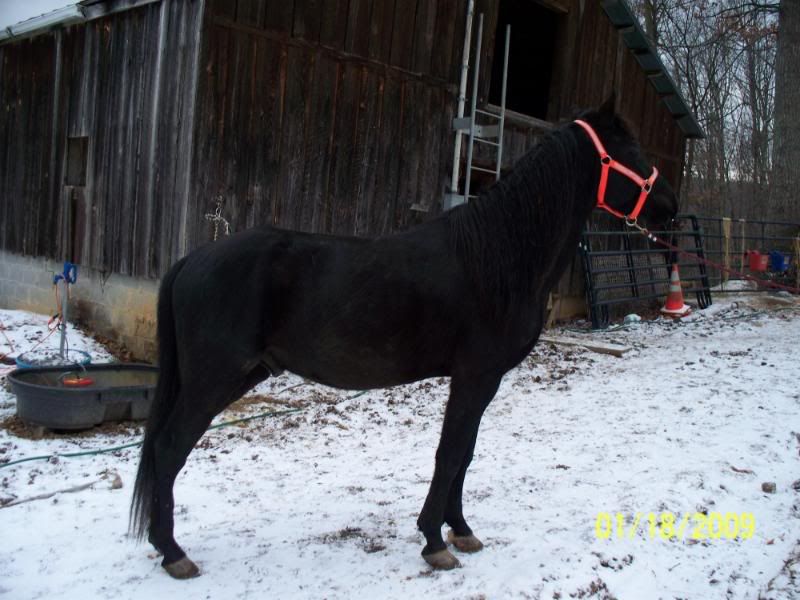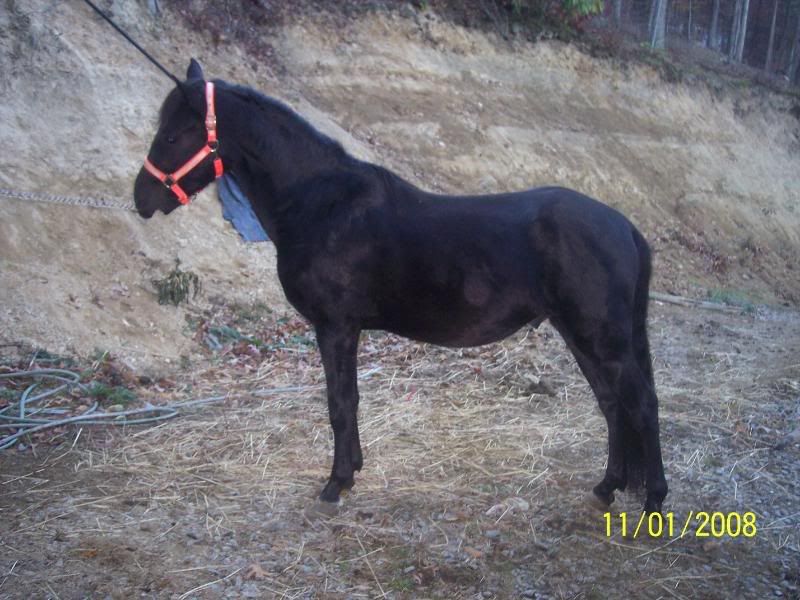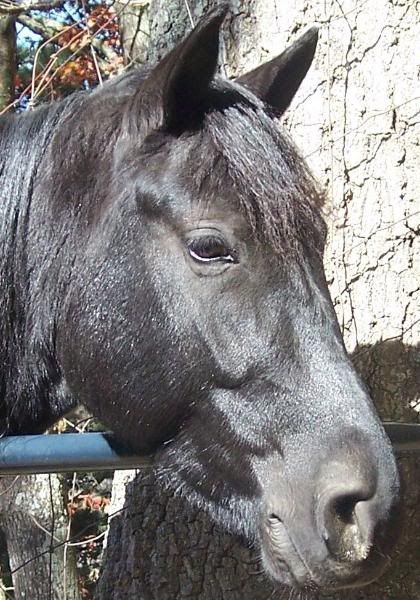 Is he a TWH? What breed is he? He is pretty.
He is a Rocky Mtn/Kentucky Mtn stallion. She is not registered but the baby, as long as it gaits, can be registered Spotted mtn horse with the dad being Rocky Mtn. My friend wants the baby so I doubt that she will register it. If she doesn't take the baby, if she is pregnant, then we will keep it and register it.

Kim
Not to sound rude but I am curious as to why you haven't had her checked before this? Even if the two had been showing no intrest in eachother that is never really a good indicator of whether a stud is going to breed a mare. In fact, the fact that the stud showed no interest in her is a possible indicator that she was bred and stopped cycling.