Could she be pregnant?
---
Hi guys, quick question from the novice
When we bought Eliza she was in a paddock next to a stallion who I have now found out was notorious for getting out and impregnanted anything within a few km's.
This got me thinking and doing a bit of googling to see if eliza could be pregnant and maybe that is why her belly is sensitive to grooming.
So I've taken pics of her teats/utter and belly for you all to cast your eyes over. I can't say I've ever looked at a horses teats before but it does seem a bit big? Or is she just fat? You can see from her belly pic that she isn't keen on me grooming that winter coat out (despite daily brushing).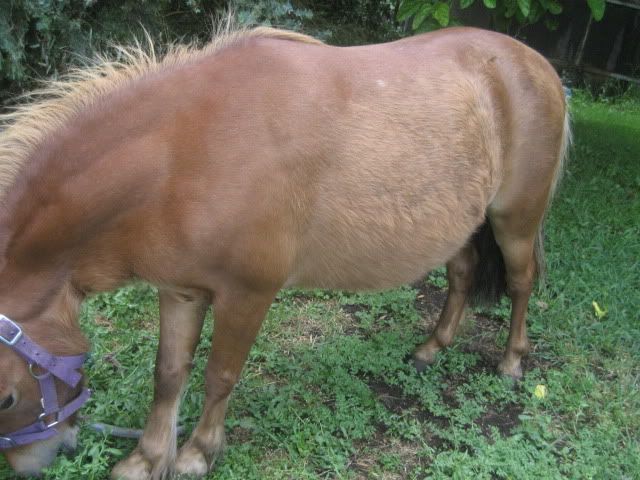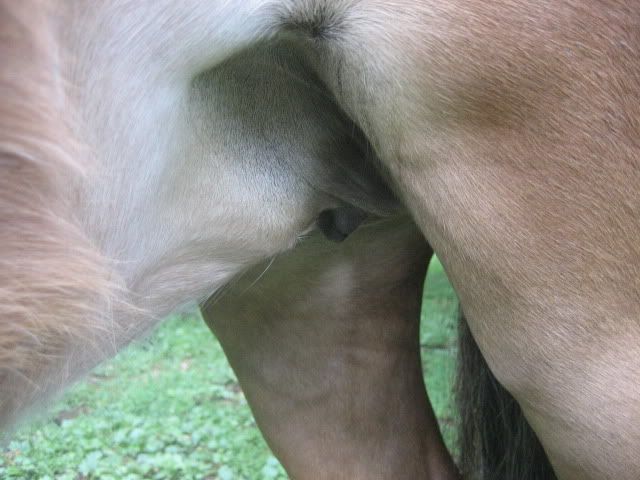 could be. i'd get a vet out just to be sure =)
---
~Erin~
~I'm an angel in Justin boots. I'm a devil in blue jeans. I'm every cowgirls nightmare. I'm every cowboys dream~
No way to tell by pics. Give your vet a call. Minis have a high incidense of foaling complications, so if she is you need to be prepared and you must be there. Good luck!
Thanks. I'll give the vet a call and see when they are next out this way.
Hi all, quick update. I have the vet coming out on Monday to do a blood test but here is a few recent pics. Any further thoughts?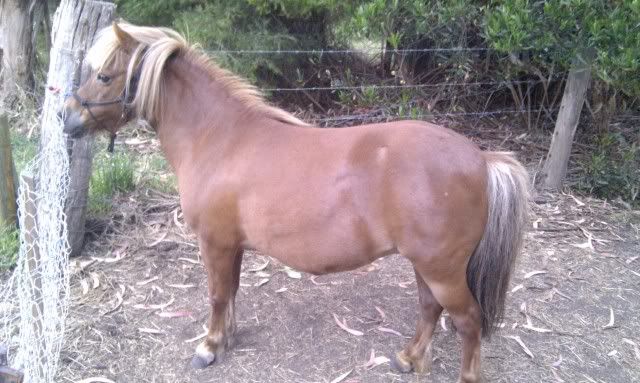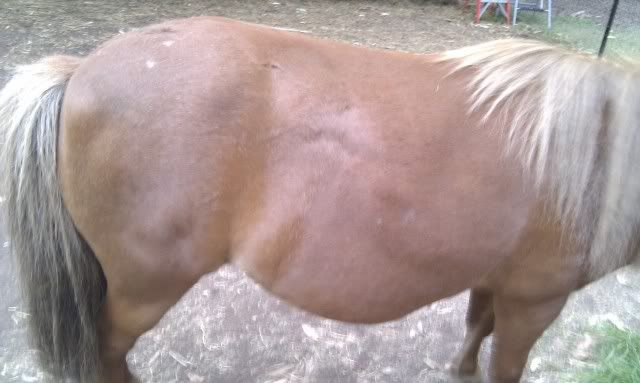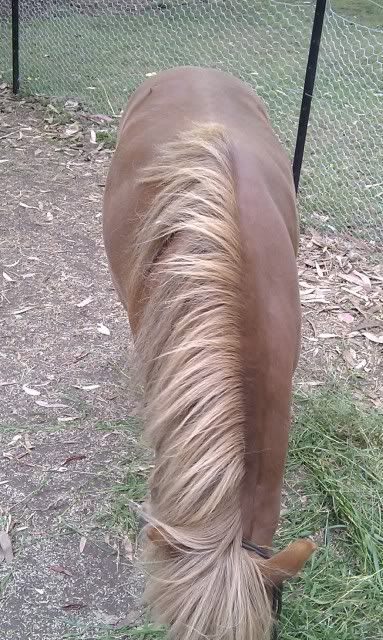 Green Broke
Join Date: Jun 2009
Location: Was in Ocala, Fl Now In West Union SC!
Posts: 3,175
• Horses:
1
hmm looks like baby belly to me but I could be wrong. let us know what the vet says. :)
The belly does look a rather rounded deep shape from the 2nd lot of pictures you've posted. I'm no vet but it does look like there's a bun in the oven!
Banned
Join Date: Jul 2009
Location: In a land far far away, or so I wish.
Posts: 12,825
• Horses: 0
Glad you are finally having the vet out to check. Let us know what they say.
Weanling
Join Date: Apr 2010
Location: Somewhere on Vancouver Island
Posts: 601
• Horses: 0
From those latest pics the mare looks grossly obsese..........I would reduce her intake regardless whether she is pregnant or not.....obsese mares can have a greater time delivering due to fat pockets that can accumlate in and around the birth canal.......obsese mares that are IR also can accumulate fat pockets in the belly area that can make them look pregnant.......I have one of those ......I will see if I can find a picture for you.
This is not the picture I was looking for....the picture really does not show the size of her belly....this was last winter.........this winter her belly has been greatly reduced along with her cresty neck and fat pockets that are evident in the shoulder area.
This is what the mare looked 8 months post foaling when she was at a proper weight.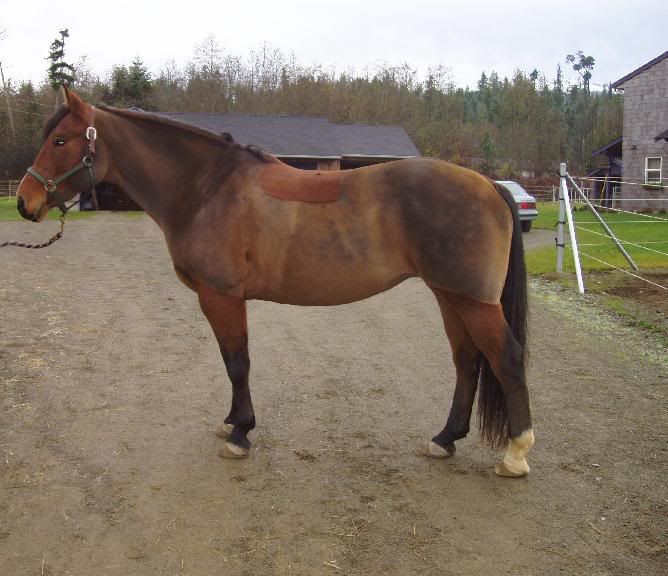 Super Nova
---
Last edited by Super Nova; 01-07-2011 at

10:28 AM

.
Grossly obese! Hell I had no idea. I'm a first time horse owner and hate the thought that I may have done something to hurt her.
This is a pic from this afternoon. 9am Monday, when the vet, comes can't come quick enough.