Thank you. Still no baby yet. We are at day 348. Should be born this weekend if she sticks to the same as last time.
She looks plenty ready. I like to see the teats turned a little more outward, but that can happen overnight...

Blessings...
These are from today. She kept yanking her tail from me when I tried to take pics.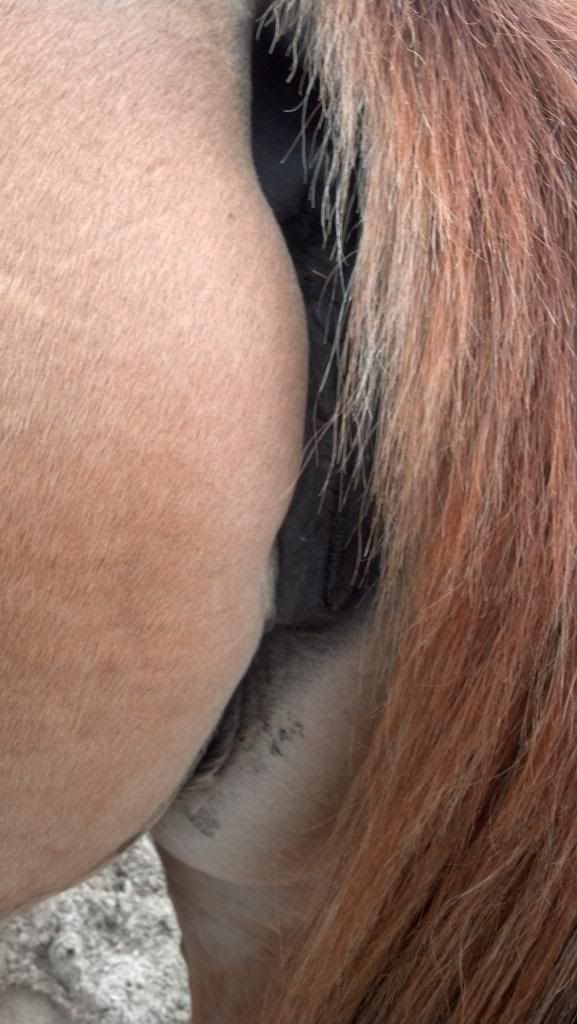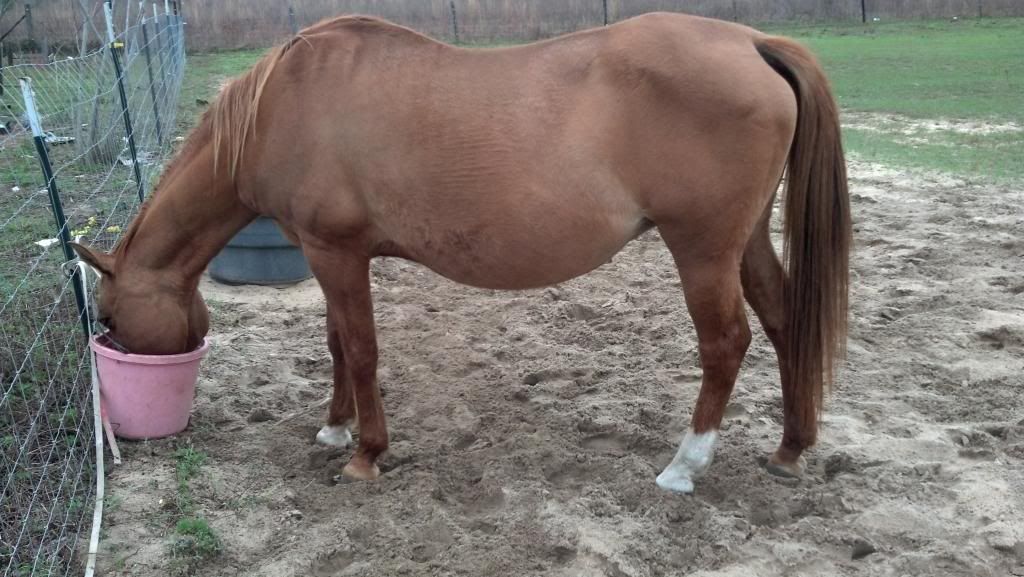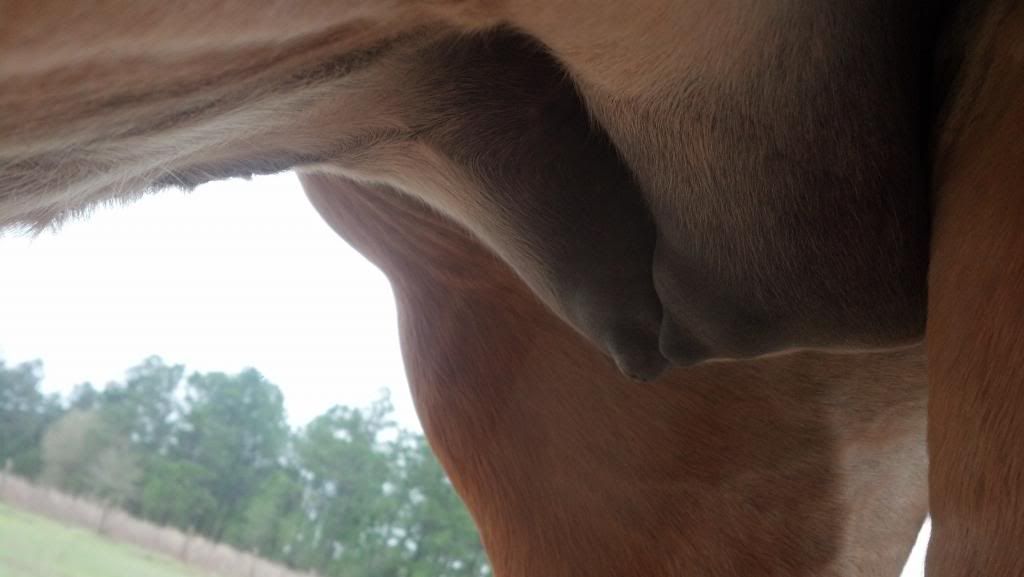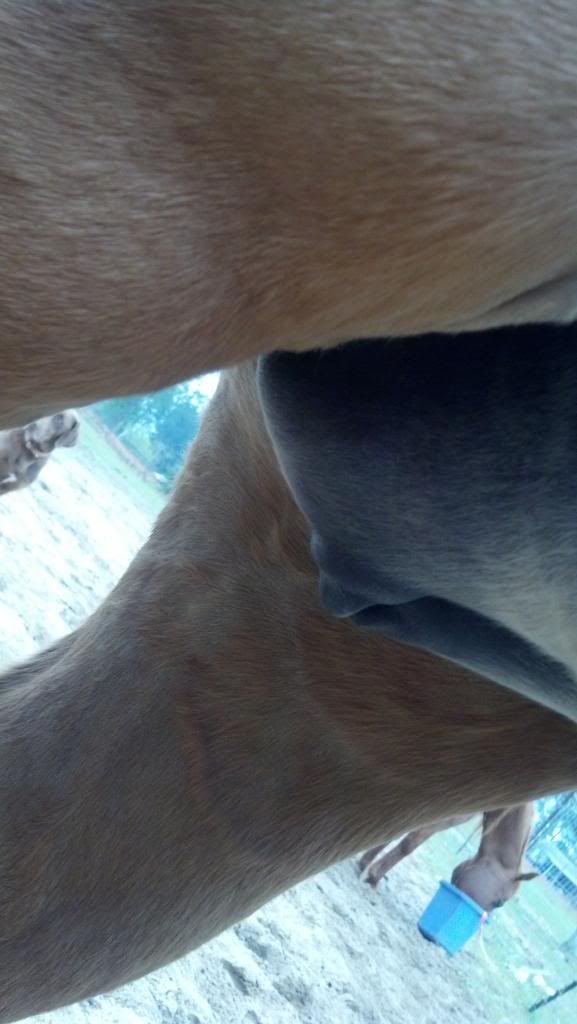 I can't see any pics! Only little blue boxes with question marks in them!
Posted via Mobile Device
I see pics ... she doesn't have a lick of a back end does she?? lol R.E.L.A.X.E.D.
Yeah her back end can't get any more relaxed. I still don't think she is quite ready though. The baby was just a kicking this morning. She usually doesn't care what I do to her but she def acted pissy this morning. Swishing her tail at me and moving her back feet.
My other mare has started bagging. I am more worried about her because she foaled a month early last time. She still has over a month to go. She is just barely starting to bag though.
OO subbing! Hope everything goes well!
Can't wait to see the baby. Stallion looks buckskin, not dun, to me. Allbreed also says buckskin. Is he a dunskin?
Gorgeous AQHA Dun stallion standing at stud for 2013. Registered name Blue Chip Breeze AQHA # 5028945. This is his winter coat. He has one foal ... a dun filly. Great conformation and disposition. Dusty is a true dun and is even more gorgeous in person.

They insist he is dun. My daughter wanted a buckskin filly and they told her it would probably be dun. I'm to the point the baby can be purple for all I care. Just come out already.
I think he's buckskin .. his sire is buckskin. He probably has a dorsal stripe, so they call him dun. Who knows? He may be dun too .. I just don't see it.