All such lovely horses, can't wait to see all the lovely foals next year. :)
My APHA maiden mare Annie is expecting anywhere from jan to april..we are not really sure...purchased her at the end of may....she is bred to a dun AQHA out of Two Eyed Jack...so should be a beautiful foal!!! We are very excited...first foal on our farm!! Just out of curiousity...anyone have any guesses on the foal's colour??
Foal
Join Date: Aug 2010
Location: Vancouver Island, B.C., Canada
Posts: 223
• Horses:
4
"Chocolate" our miniature mare, due in between April 25th and May 15th most likely. No pictures of the sire but he was aore "Arab-type" miniature, silver bay in color. Really hoping for a silver bay filly.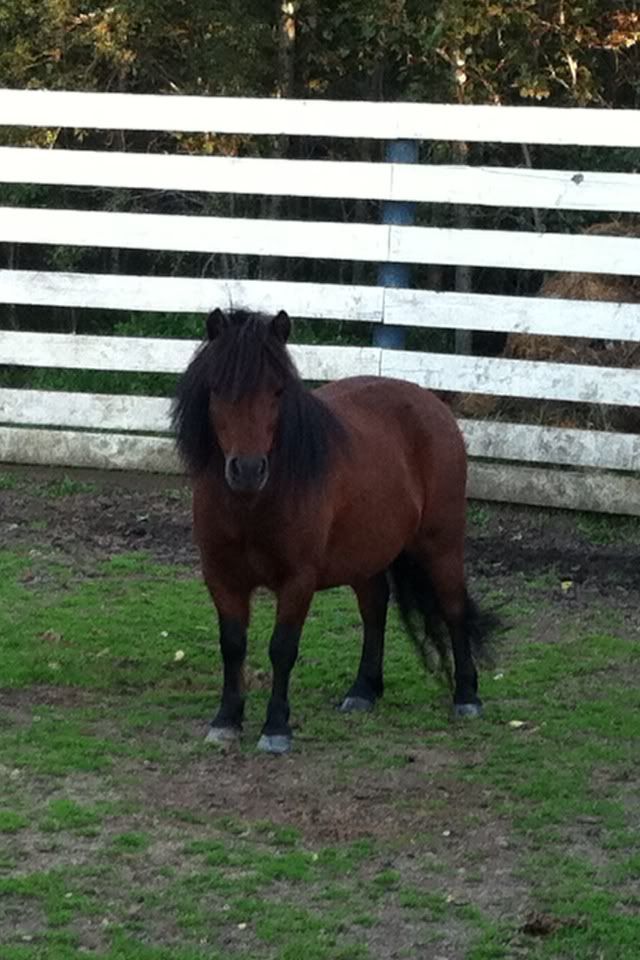 Expecting a beautiful Black & White or Bay and White Tobiano foal May 3rd, well April 23rd-May 13th giving earliest and latest, but May 3rd as her EDD out of APHA Stallion Bold Kiss and my Seal Bay mare Carolina On Sunday, out of Settle It On Sunday and Blackwell Cat Chex :) (Pictured at 202 days)
---
Last edited by QuarterCarolina; 12-16-2012 at

02:04 AM

.
Here she is not preggo, hoping for a foal built more like her. (And not my stallion choice, mine was Ag Gold N High):)
We have two mares that are confirmed due next year. One is a thoroughbred mare in foal to a stock horse stallion and the other is a stock horse mare in foal to a thoroughbred/stock horse stallion. May also have a Quarter horse/stock horse mare in foal to a stock horse stallion but was preg tested not in foal but hasn't come back on heat again so they may have missed the foal. Will post photo's when I can :)
Our mare is due in the middle of March 2013. She was bred to Comet. He is a beautiful Rocky Mountain buckskin. She had a buckskin foal by him about 5 years ago and that filly was the total package. Charm is looking great!
Do we have any 2013 foals yet? I am in serious need of cute baby pictures.
Quote:
Do we have any 2013 foals yet? I am in serious need of cute baby pictures.
Same here!
---
Proud Partner Owner of Me Too Radical, Top 10 PQHA Quality Improvement Program Futurity. Sire of AQHA, NSBA, and NRHA champions. Sweet, gentle, excellent mover, excellent temperment, and so much more. Standing in Indiana.
I suppose Tenakee now qualifies for this thread.
She is due any time before March, but we do not have a definitive due date so we are just keeping a close eye on her. I've had a foaling thread since last summer, and her being pasture bred I had no idea of her due date. (Since finding more information I have a much better estimate.) The sire is MCH Buddy and they are both ABCR registered Bashkir Curlies.