Fancy a foal watch? **It's a GIRL**
---
My Haflinger mare Fancy is on her final countdown, she has had quite the udder for a couple of weeks, and it has really filled out overnight, and she is not letting anyone near her this morning.
Sorry I forgot to take my camera down this morning, I'll take it this afternoon, but for now here is a shot of her from February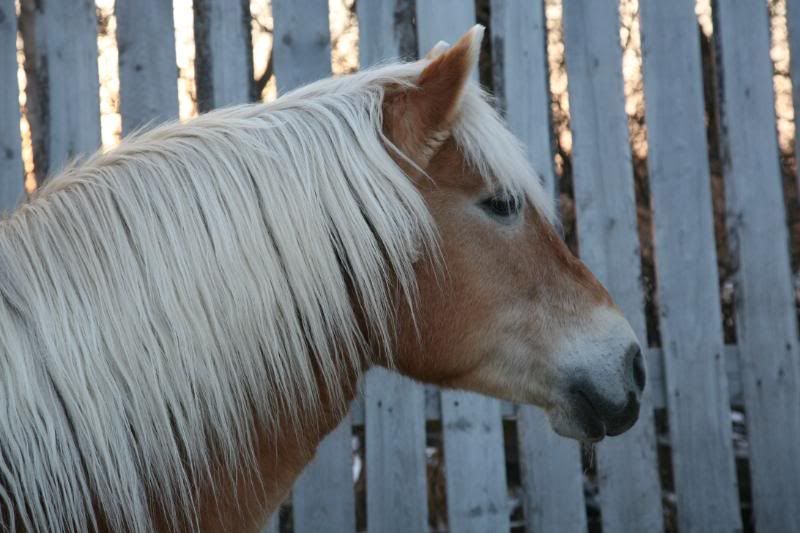 If the foaling gods could send a nice healthy foal and a healthy mum, that will be great, if they could see their way clear to making it a filly, I would be overjoyed
Subbing! Yayyy more foaling threads! :)
---
"The hand should be a filter, not a plug or an open faucet."
N.Oliveira
Yep, we need to see more babies! Come on, filly!
I am always game for a foal watch
this would be my first one. Ok, I am on.
Pictures from this evening
Fat Belly, and dirty feet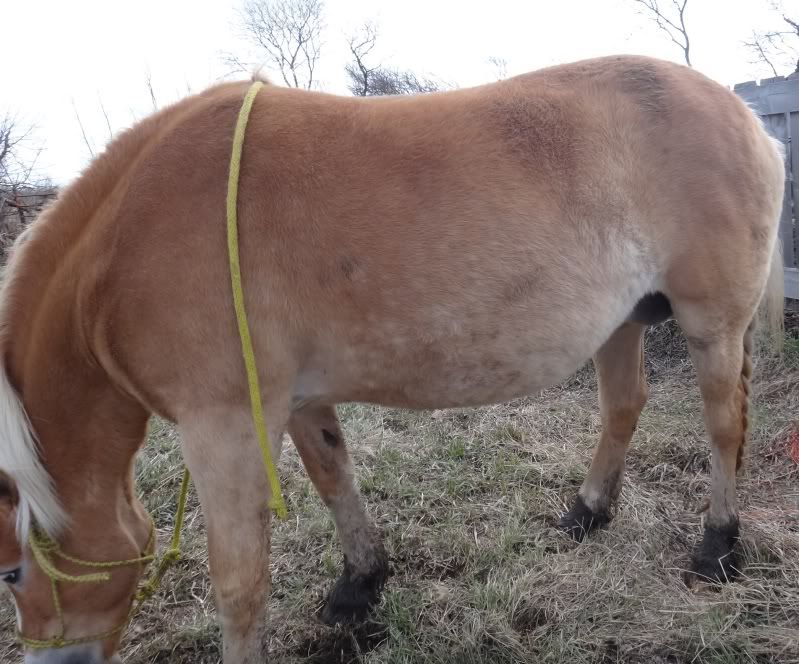 Getting back scritchies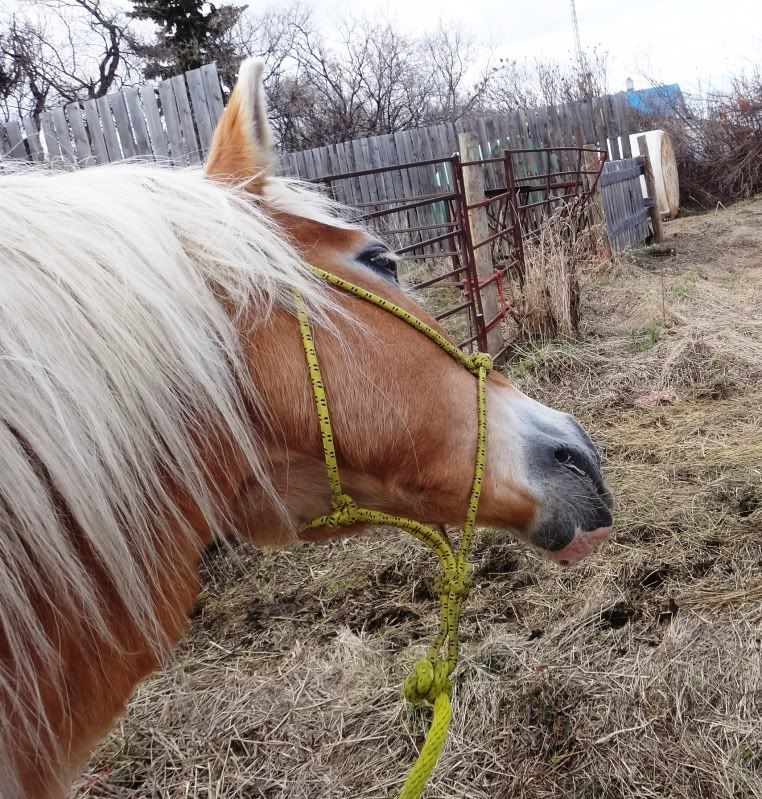 And of course the booby shot
Yay, foals!
I'm excited, she's a very cute little mare!
Those boobies are huge! And I love the scratchies pictures.
---
"The greatest pleasure of a dog is that you may make a fool of yourself with
him and not only will he not scold you, but he will make a fool of himself too."
-Samuel Butler
More foals!! Let me get my lemonade, and ill stick around :p
---
~ When I Die, Remember Me By My Horses ~
* Because They Are Responsible *
.: For Letting Me Live :. (c) xJumperx
Subbin!!
Posted via Mobile Device