Fat or Preggers?
---
Background Info:
I was boarding my stallion at a farm I was training at last year. We didn't bring him in until late October and he was seperated off from them by 5 strand wire, 3 strand electric. At one point the owners gelding took down a fence going after my stallion. The herds were mixed for no more than 4 hrs (though I know thats ample time) and upon me finding them my stallion was still in his pasture and the mares in theirs.
Fast forward a few months: mare is sold to new owners and I picked up a lease on their gelding at the same time so we are on great terms and keep in contact even though I'm no longer leasing him.
Up to now:
Mare is suddenly very large and seems to be gaining weight only on her tummy area... we're definetly thinking she's pregnant. The owner is super excited if she is and is calling the vet tomorrow to schedule to find out for certain.
In the mean time, what do you guys think? Fat or preggers???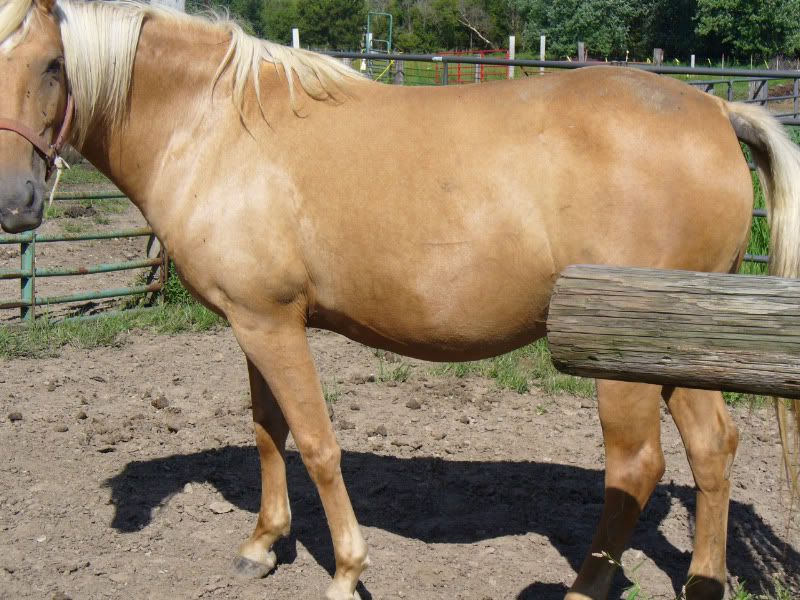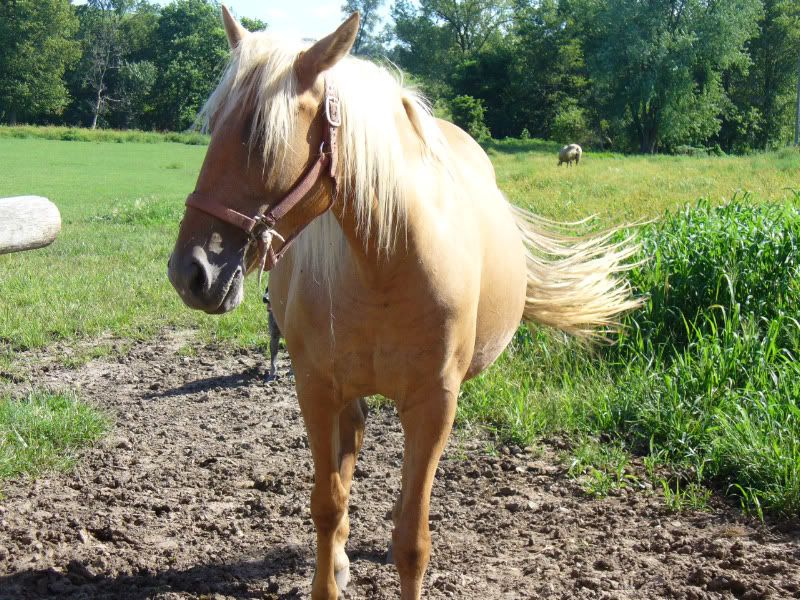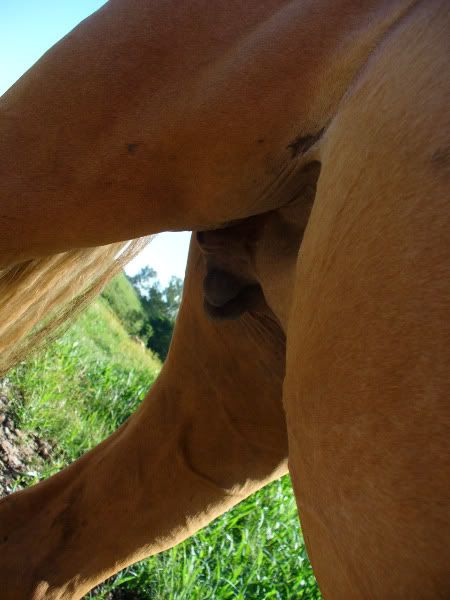 PS: My vote is preggers
---
Challenge me, Dare me, or even defy me. But do NOT underestimate me...
For on the back of my horse nothing is impossible!
Green Broke
Join Date: Jun 2009
Location: Was in Ocala, Fl Now In West Union SC!
Posts: 3,175
• Horses:
1
Ill put $10 on preggers. For sure.
o ya, preggers
---
quarter horses.....simply the best
oh yeah, she's preggers.
---
The wind of heaven is that which blows between a horse's ears. ~Arabian Proverb
Yea Im with you guys but we find out for sure soon!
Posted via Mobile Device
How many months has it been since your stallion got in with the mare?

She not only looks pregnant, but not terribly far off from delivery, probably in the next month. Has it been long enough that this was your stallion that bred her, or could she have been (unknowingly) bred when she was purchased?

Just wondering for marketability of the foal - better off of course if both parents are known.
The only stallion she has been exposed to or anywhere even remotely close to in the past 3 years is my stallion. The breeding would have occurred last fall, Im not certain on the exact date. The owner is very excited about the possibility of a foal and plans to keep it. The mare is an experiences broodmare as this will be her 5th I believe And the owner has vast horse experience including dealing with foals and weaning.
Posted via Mobile Device
That's excellent news! Is your stallion and the mare the same breed? Is so are you considering/willing to allow the foal to be registerable?