Fenda - Due to foal next month...
---
Andalusian Mare - Due 20th June.
It's that time of year again for us. This will be our last foal from Fenda, as she is now 17 years old, and we'd like her to live the rest of her life as a horse. She's a top quality mare, having brilliant bloodlines and producing many quality offspring.
She is due on the 20th June, and she's in foal to Luca (Puntal V) Our Andalusian stallion.
Our last foal from them both has turned out to be quite a stunning mare, and we will be showing her again this year (I'm hoping) Or it could be next year.
We will be showing this next foal, and bringing it on to do dressage/show jumping.
She's coming up 2 this year, and has stayed bay.
Her name is Tralissa Alexia (Lexxi)
Here's some photos.
Lexxi
As a foal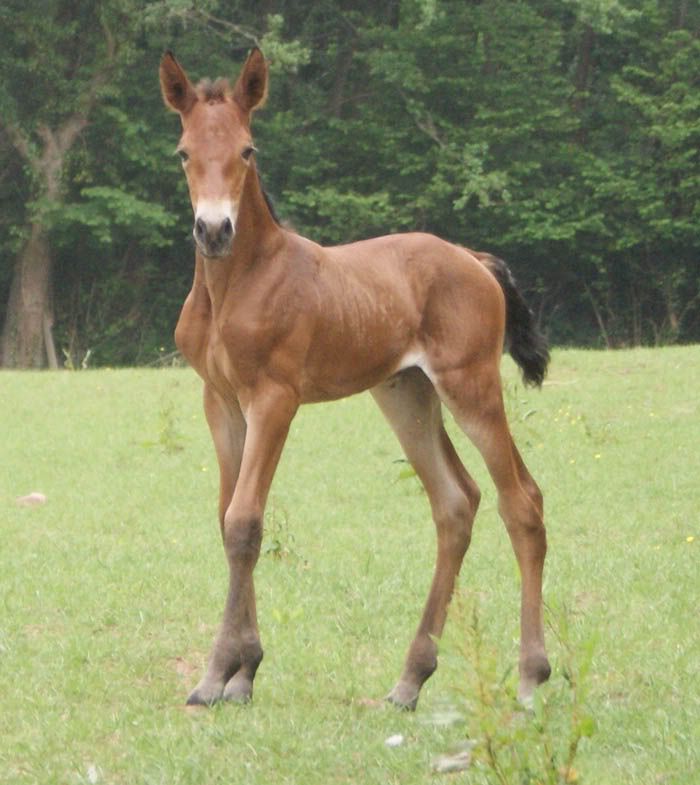 Now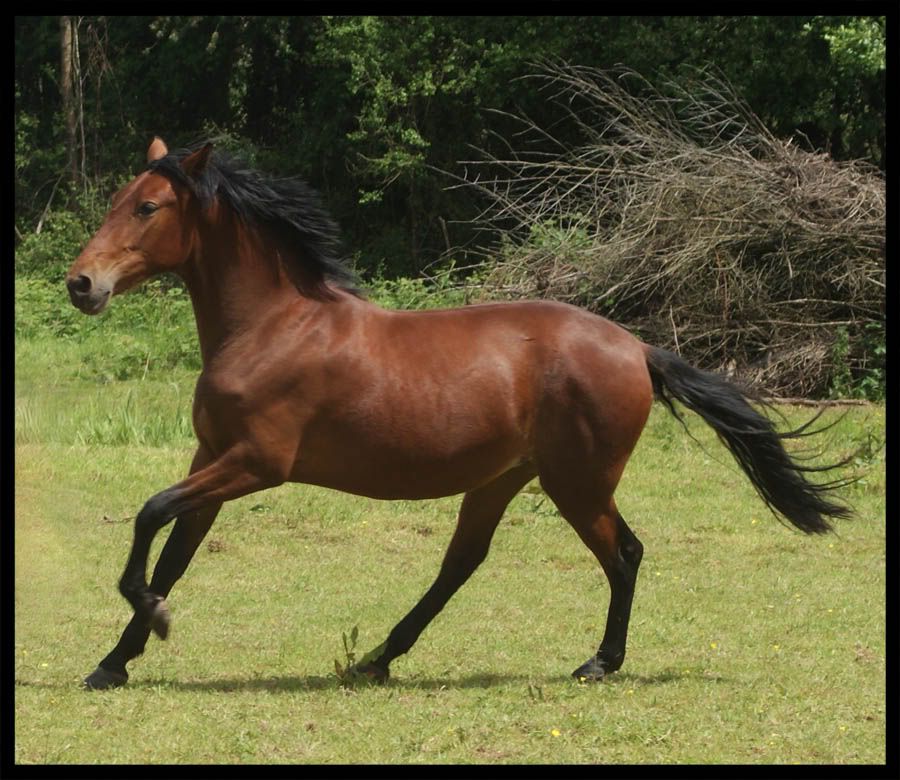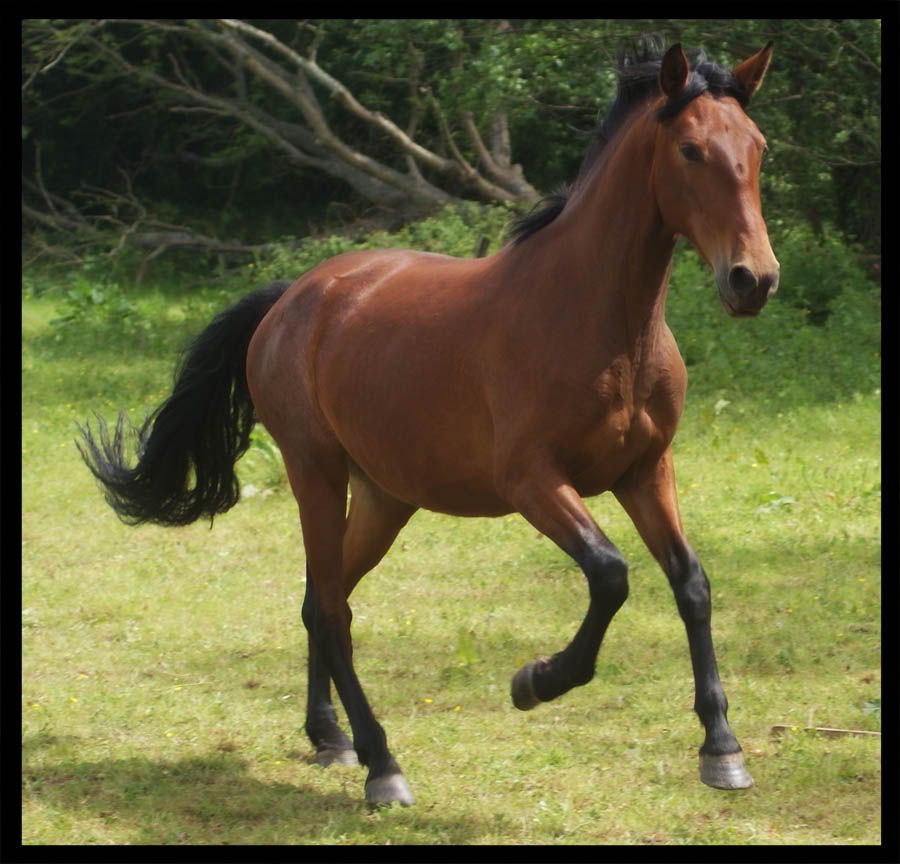 Fenda (In Foal)
(She is not in foal in this photo)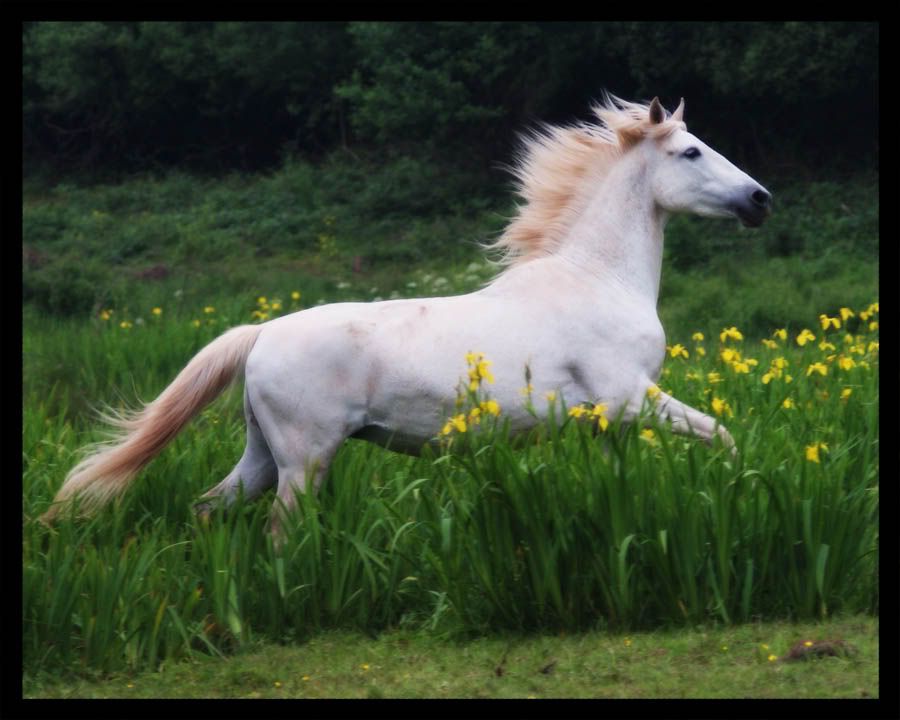 Now she is...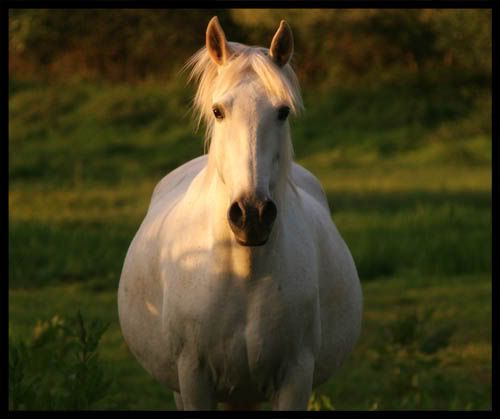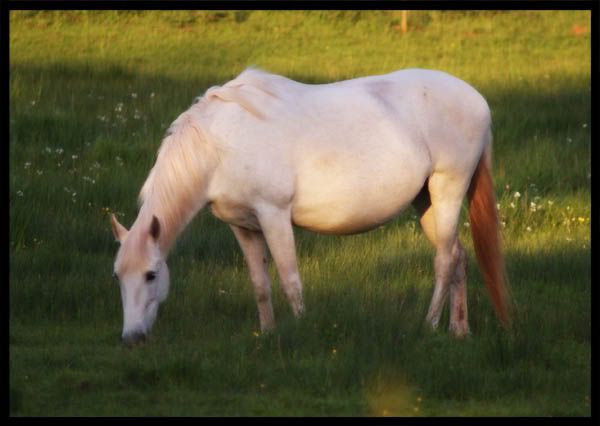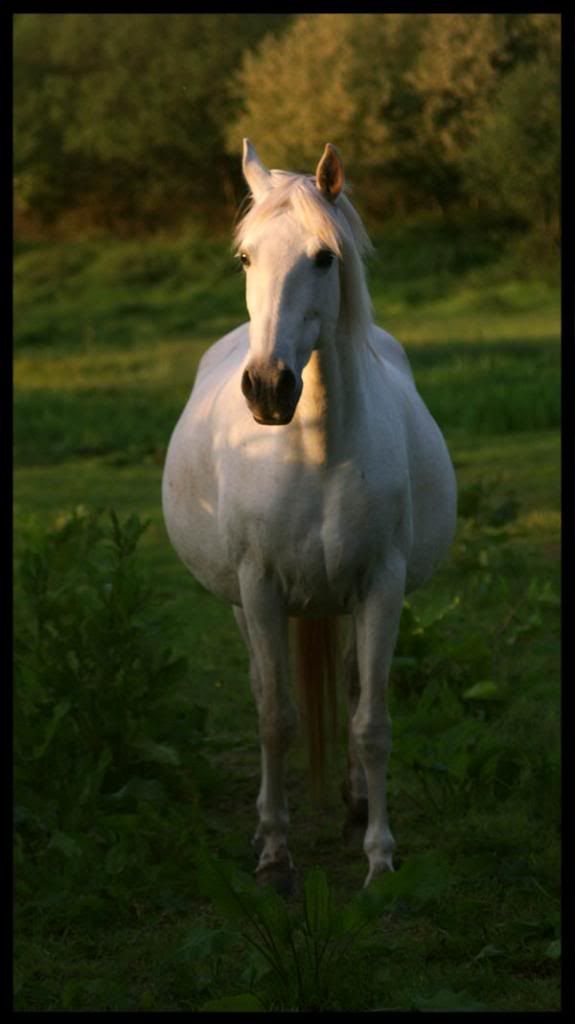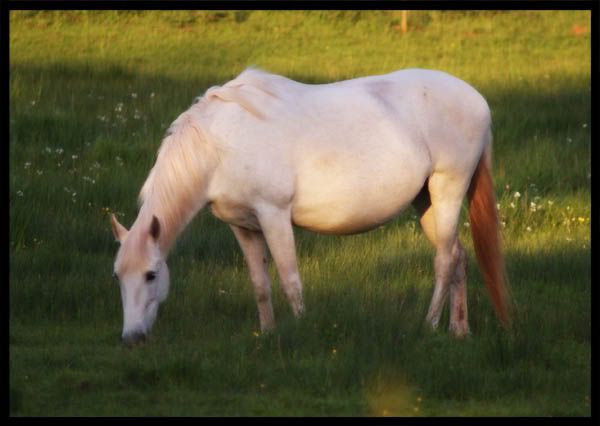 And this is Dad, Luca.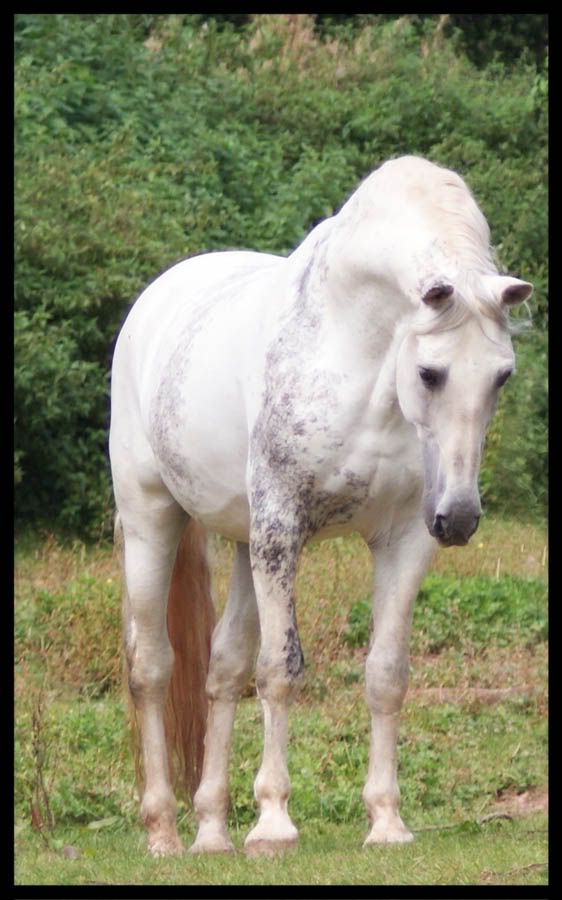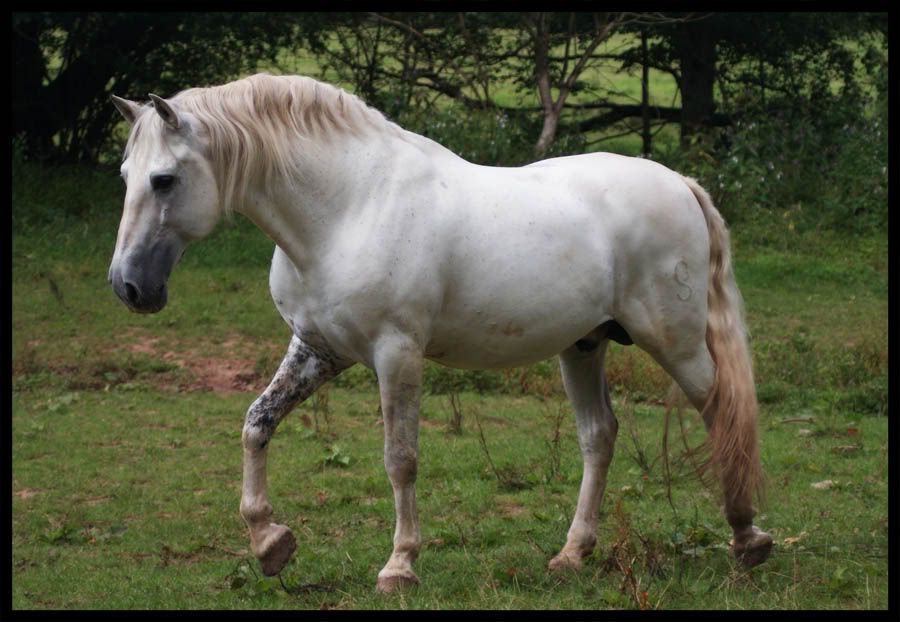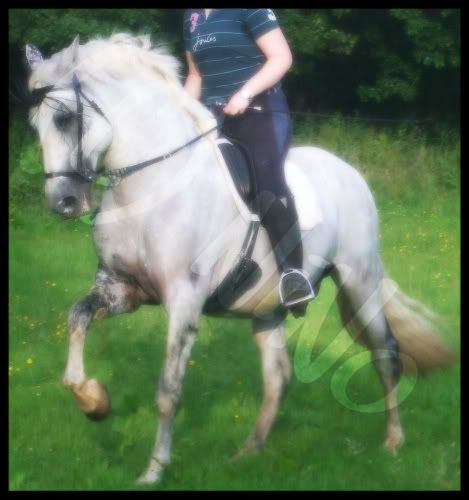 Photo's that were taken for us in Spain when he was 4.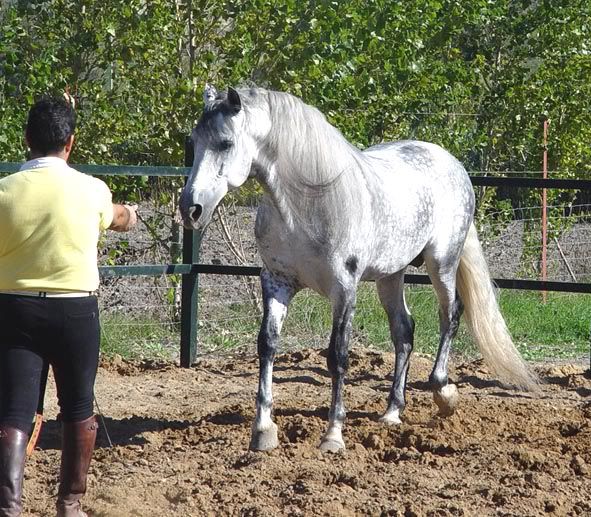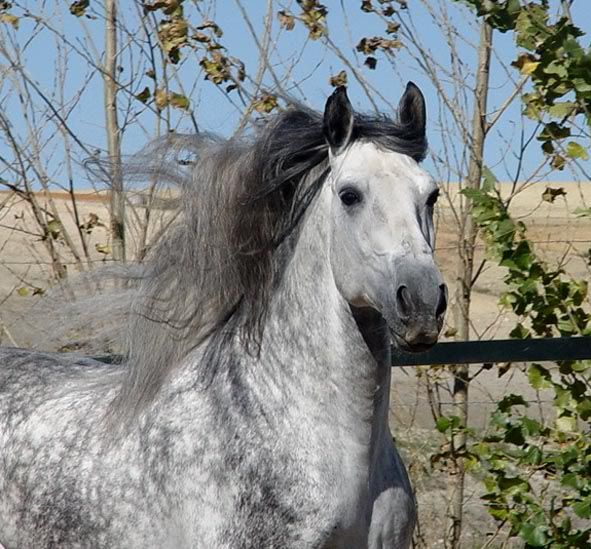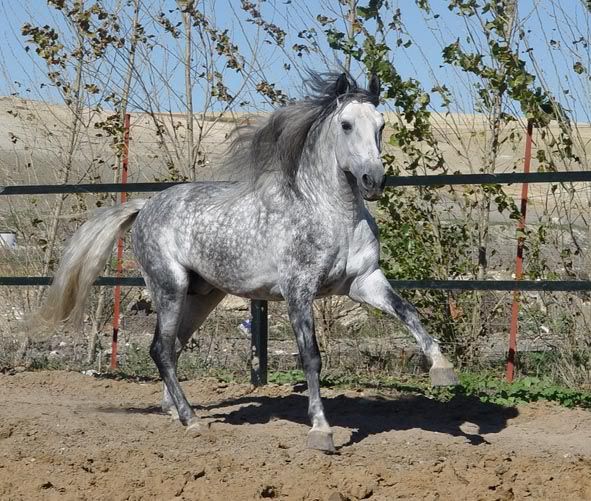 They're all beautiful, I particularly love that bay mare!

I'm really new to this, but I thought that two grey parents will always produce a grey foal. Is that not the case?
We thought so too. But nope, we ended up with a bay O.O

It's all about the genes really XD
Both of the parents must heterozygous for the grey gene or the filly hasn't started to grey yet.

Beautiful horses!
Yup, we've spoken to the woman who runs BAPSH and she's into all the colour genetics. She told us Lexxi will stay grey, and she has no signs of greying out at all.
We are going to get our horses tested, we do know that Fenda carries the chestnut gene, as she is 1 out of 2 mares in the UK to produce a chesnut.
I know that this next foal is going to be grey, it's typical XD
My mum has more info on it than me.
I'll post their pedigree's
For some odd reason, the images are small, and are obviously terrible, resized with photobucket. But, you can see the colouring I guess.
I need to find the website again, so I can get the Pedigree's back off there. I just need to find the website first, as they changed it AGAIN and it's all in Spanish >_<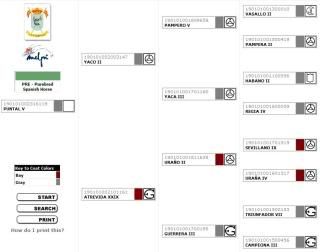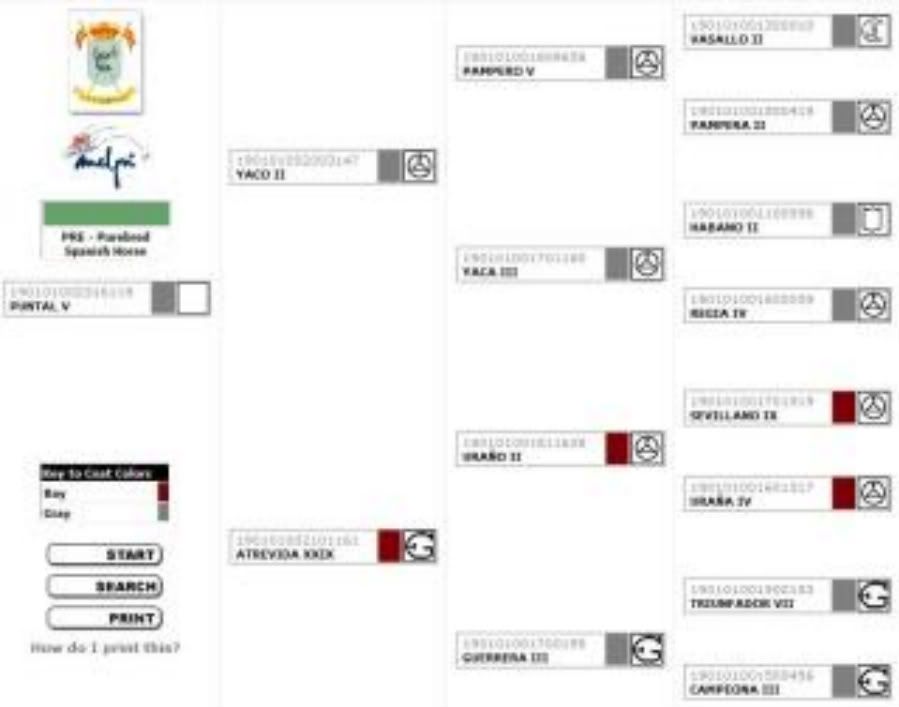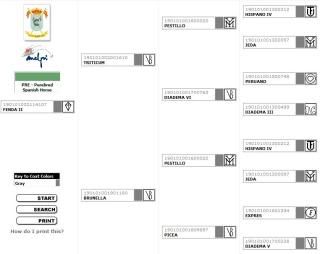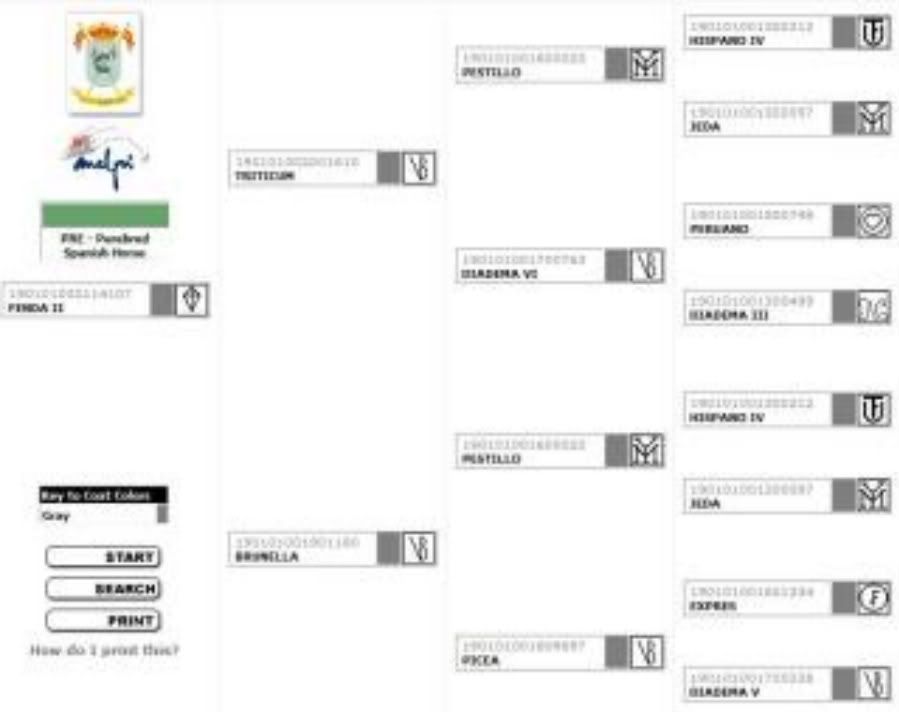 I'll resize them a min :/
---
Last edited by TralissaAndalusians; 05-17-2011 at

05:18 PM

.
wow, grey or not that filly is gorgeous!!! I'm a huge fan of the adalusian breed. Congrats and I can't wait to see pics of the foal =)
Interesting.. So Finda appears to be homozygous grey..

But yes, that filly is absolutely stunning! :)
I love the shoulders on the bay filly. They're all gorgeous!
---
~ Hope is never light years away ~
Very very jealous of your horses :) Andi's are my all time favorite breed!! Please keep us updated on your mare, and her foaling!!!
Such beautiful horses! That baby will probably be a stunner when it's born.