Final Tucker Update 7/27
---
Well enough was enough and I sold Tucker. They came and picked him up this evening. They came yesterday to take a look at him and I was 110% honest about how he is. The guy was being stupid and I don't know if he didn't know what to do with a horse that isn't ready to ride as for as testing or what. But Tuck ended up running over the guy. I'm not sure what happend as looked down right when it happened. But I grabbed Tuck and worked him over good and they still bought him. SO at least they know what they're getting into. I told him all my problems with him and his quirks etc. I sent with probably two bags worth of feed and his jolly ball he loves so much. I'm going to miss seeing him out there playing with it. But he needed to go. He was getting way to dangerous. They said I did a great job with him and could tell that he's really smart. They have a filly that was JUST like him but they sold the mare instead to calm the filly down, so they know how it was for me.
Bye little turkey!
One day
2 1/2 months
11 months
Not sure on the rest of the dates.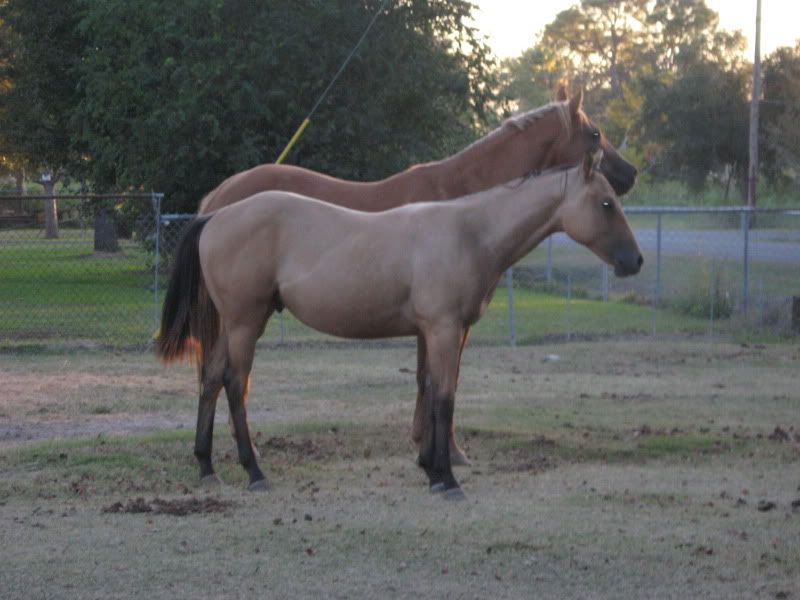 2 years!
[IMG]http://i26.photobucket.com/albums/c109/Horsegal0102/IMG_2497.jpg
[/IMG]
---
Awesome Miss Take- Storm- 15 yr APHA PHBA Mare
SS Catalena Doll- Claire- 2010 AQHA Filly
I'm glad you found a home for him. Bye Tucker!