Foaling Blog - Fenda II - Andalusians Mare
---
Ok, so I know last time I had one, it turned out that my mare had lost the foal at a very early stage, yet she looked like she was growing and growing.
So, my house burnt down on the 7th of June, and we just kinda gave up with everything, well, we had a scan on Fenda and found out she wasn't in foal.
But we did put her back in foal around the 23rd of July?
Anyway, we kind of left it at that, because the day after, she turned up badly lame, I mean, it took me an hour to get her into the stables from the field, and like, it just takes 2 minutes to walk from the field to the stable, so we had the vet out and everything, and yeah, we just thought, that's it, not in foal, plus we'd only covered her the once, and was planning to do it the day she got injured to make sure.
Anyway, we moved back in on the 24th December, and basically in January, we noticed Fenda getting bigger 0_0
So my mum called the vet out, she took some blood, a week later, we got a phonecall...
SHE'S PREGNANT!
Finally, so dude, we are so excited
She's due in June, I can't remember exactly what day, I have the details downstairs.
But yeah, this is now my foaling diary.
So she basically only has 2 months left, I think she's due on the 27th June actually...
Right, so basically this is Fenda.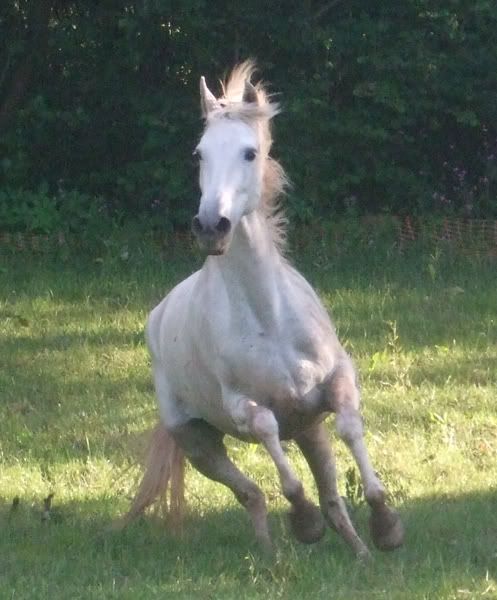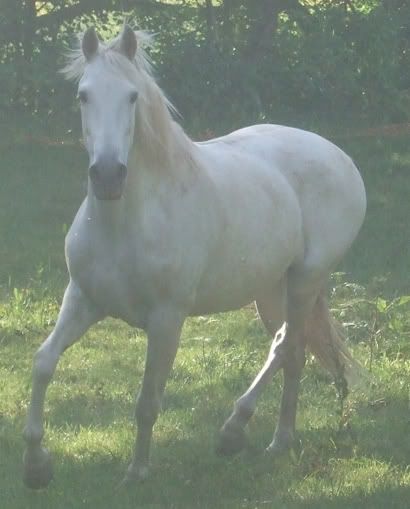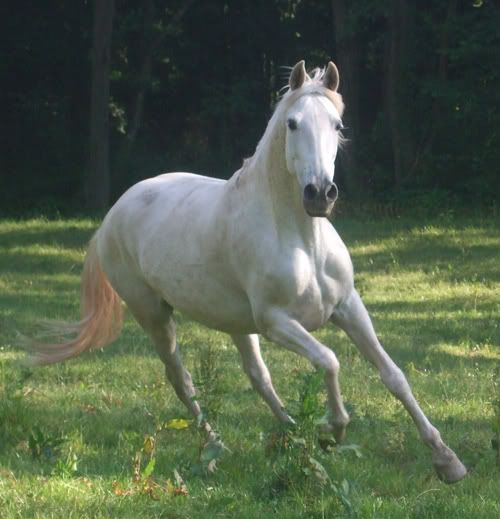 And this is Luca, the sire of the soon to be born foal.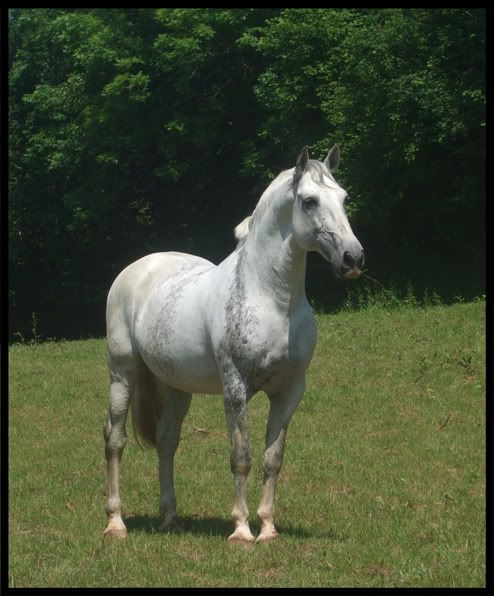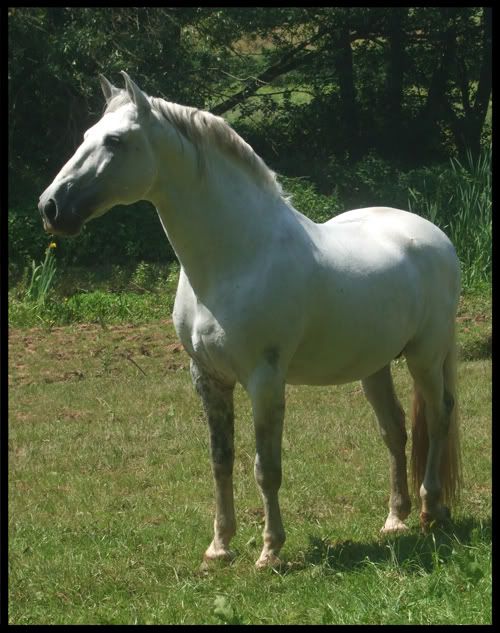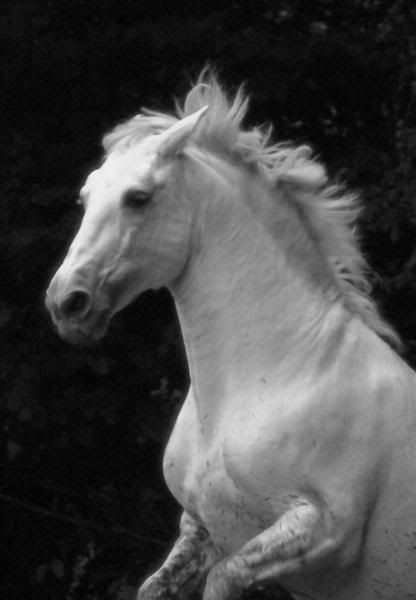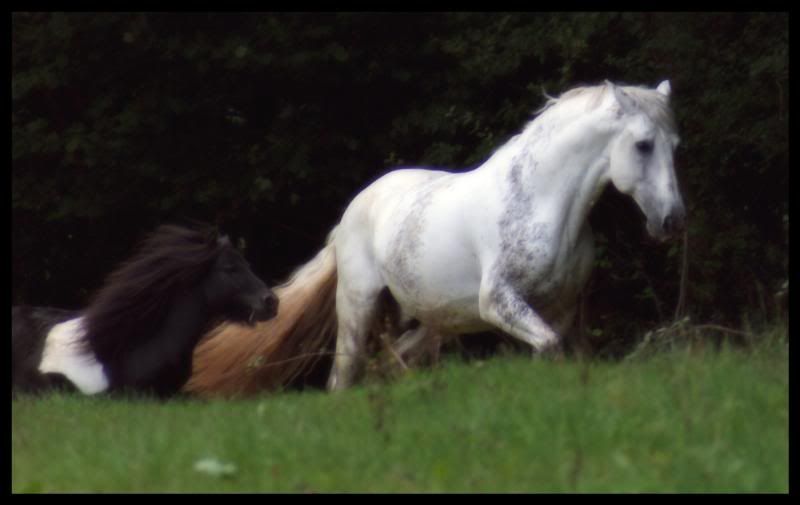 His Spain photos, he was... 4? I can't quite remember :p I miss all his lovely dapples >_<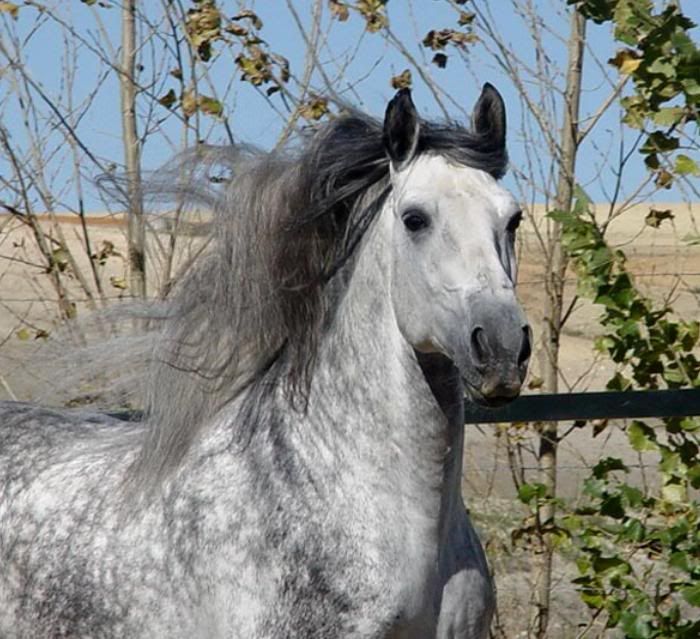 Both are Andalusians, with brilliant bloodlines.
Fenda's more the fine type of Andalusian, and Luca is the chunkier type (carthusian)
So... Nothing really to report on, other than you can see she's uncomfortable, that foals giving her hell in there, you can see it moving about so much, and she flinches and everything.
The one good thing about her being in foal is that she's so freaking nice and cuddly, and she's never ever been like that, she's always been a nervous mare, so yeah, I guess it's the pregnancy.
She's much better though.
She's apparently very foal proud.
Oh, and this is our first foal with her, so we're not sure how she is during her pregnancy, so far so good anyway.
I can't wait
So, I'll probably update later tonight, or probably drag this topic up later when she's near.
I might add more details tonight on both parents, might give me something to do, hehe.
---
Also known as NiNo on other forums.
beautiful horses!! sorry about your house though :(
---
Carrie D Stover
Rowdy by nature....Cowgirl by heart