Quote:
Originally Posted by
QuarterCarolina
View Post
I am VERY PROUD to announce that my mare foaled yesterday 05/14 around 9:45 p.m. She had a beautiful FILLY who has one full blue eye and one partial blue split horizontally so her eyelashes cover the brown part. She stood up REALLY quick and came right to me with mama still laying down. She really LOVES people and comes right to you when you call for her. Her mother is a wonderful mama and has no issues once so ever with us interacting with her new foal. This filly is great on her legs amazingly for a newborn and is quite the runner, not to mention she ventures off from mama and mama is on her toes following HER around!
This is also the first foal I have seen that cannot walk underneath it's mama at all and I could not be any happier with her.
Very beautiful and unique little filly there! Congratulations!
---
"True friendship is sitting together in silence and feeling like it was the best coversation you've ever had."
Areion - 2010 AQH Palomino Mare
Awwwwwwwwww! I wish I had one to post! Next year ill have a couple mule colts to post!
Posted via Mobile Device
Quote:
Very beautiful and unique little filly there! Congratulations!
Thank you! I was wrong on her eyes, I was so excited about how loving and fearless she is I didn't notice both eyes are completely blue only one is dark blue on top and crystal blue on bottom. She is definitely unique
Posted via Mobile Device
I need to update winchesters pics on here. They grow so fast!
Starting to shed the super fuzzy foal coat... She still has a ton of mane that makes her half sister look bald in comparison lol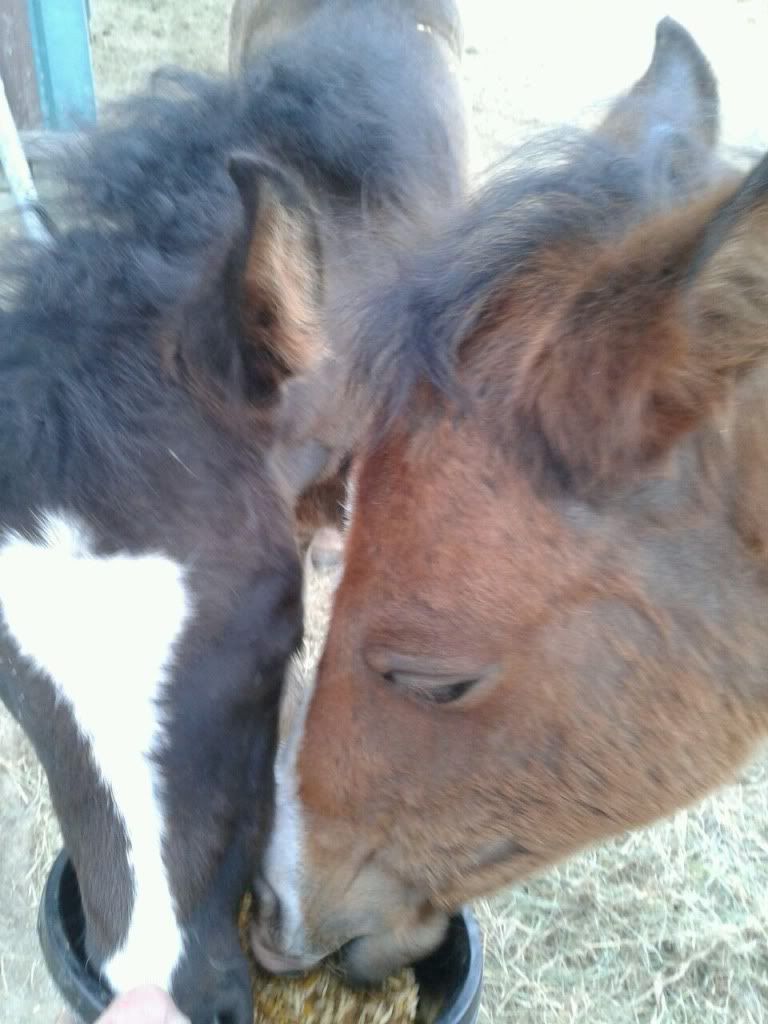 Love her!! Well both of them!~! ;)
---
For those who don't like me-- it's mind over matter; I don't mind - - and you don't matter.
www.obsidianarabians.com
Princess is 4 weeks today!
---
Proud Partner Owner of Me Too Radical, Top 10 PQHA Quality Improvement Program Futurity. Sire of AQHA, NSBA, and NRHA champions. Sweet, gentle, excellent mover, excellent temperment, and so much more. Standing in Indiana.
Quote:
Originally Posted by
MyLittlePonies
View Post
Princess is 4 weeks today!
We need pictures ;)
Posted via Mobile Device
Soda is 41/2weeks old now!! He is growing and learning very quickly. I've finally gotten him to stop trying to nip me...just by making the sound "Shhh" loudly, it's pretty funny to watch. He stands nicely twice a day for his grooming and halters without a care, still working on the leading...he does ok until he decides he REALLY wants to run up the manure pile..LOL Anyhow here are some updated pics of my handsome little dude:)
---
Watching Soda grow more each day!!
Good Lord.. he's purdy!