Everyone's kids are looking fabulous!
They're growing up so fast..
---
Proud Partner Owner of Me Too Radical, Top 10 PQHA Quality Improvement Program Futurity. Sire of AQHA, NSBA, and NRHA champions. Sweet, gentle, excellent mover, excellent temperment, and so much more. Standing in Indiana.
Aine at 6 months
---
Here is the American Saddlebred filly we had in July...man oh man is she feisty. And Idaho, the pregnant Paint mare behind her.
She has a really neat facial marking. Cute!
Okay, I am a bit of a procrastinator in posting these... But Happy New Year and time certainly flies as all these babies are now in their yearling year.
Black Mint at 9 months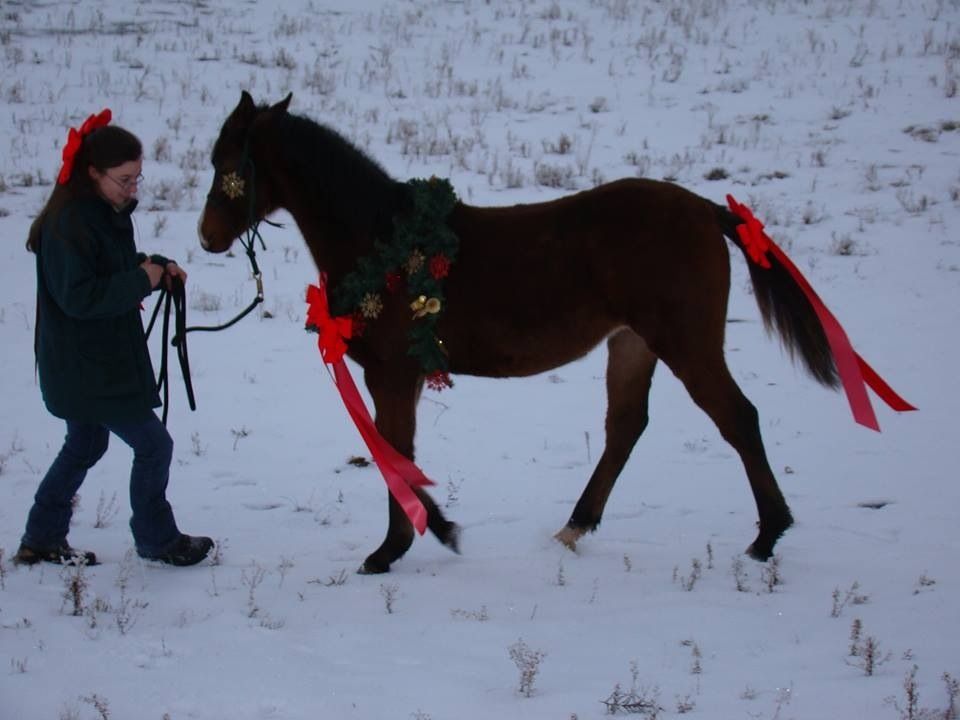 Allie at 9 months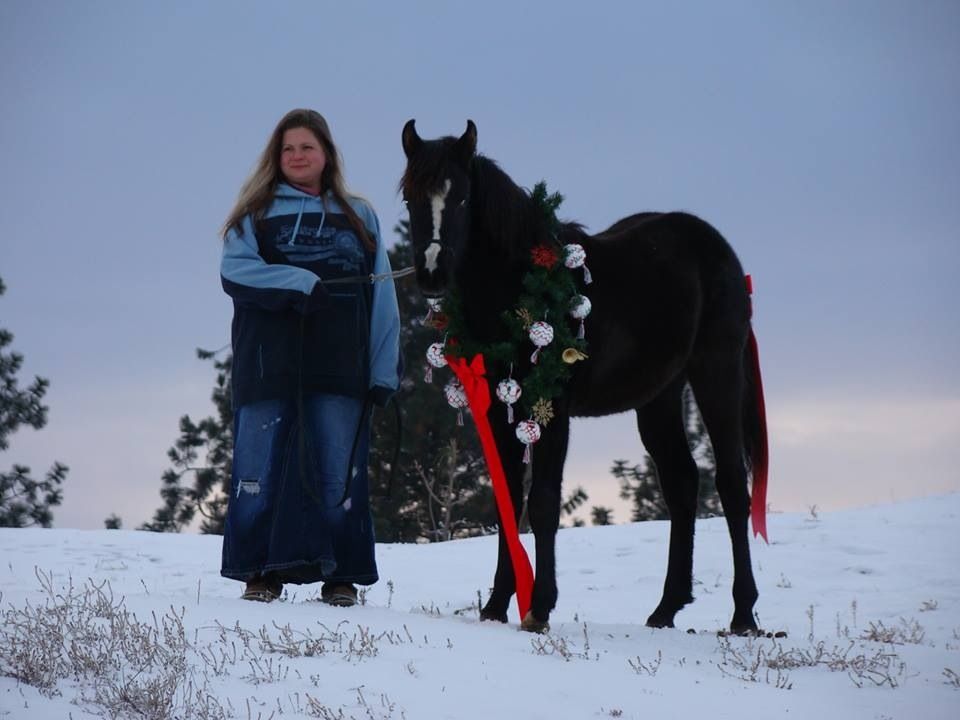 "Annie's Two Step Soda" is almost 9 months old!! He is close to 14hh already and very chunky!! He is quite the character, loves to play with his aunt fancy, who is usually just annoyed by it but tolerates him still!!
---
Watching Soda grow more each day!!
Anniegirl--He sure does look like he is having fun! Thanks for sharing 8D
---
The sensitivity of the internet baffles me.
Soda's lookin' fine and furry.
I always was a fan of solid colored horses.
I finally got some horsing done today. I worked with my new mare, Darla, and had a bit of extra time to play with Takala. Darla is half-sister to Takala's daddy, so she takes to esteemed title of half-aunt.
First pic of them side by side, Darla being the gray. I thought it was important to get Takala out and have her walk on the ice, and she definitely hasn't forgotten how. She was a February baby, after all. We walked down to the mail box, watched a milk truck go by, and Takala didn't even bat an eyelash. She was raised well. Her only concern was trying to eat the ice on the ground.
Also, her DNA samples were sent in a week or so ago so hopefully I will be getting her papers soon.
It is about time! It would have been too easy to just send them in when she was younger.