Quote:
Originally Posted by
Dreamcatcher Arabians
View Post
I feed Purina Strategy all year long with their grass hay. When the mare is in her last trimester I switch to Purina Omolene 300 for lactating mares and foals. I'll feed that through the last trimester and then for 4 months or until I wean the foal. It's 16% protein and has vitamins and minerals that the pregnant mares need for optimal lactation. I also feed Vitamin E & Selenium because our area is known to be very Selenium deficient. I noticed very quickly that if I didn't feed that supplement through the 3rd trimester that the foals were born very down at heel and that they needed longer to tighten up than foals whose dams were supplemented. I also supplement the mares with Fast Trak Probiotics, I think it helps them utilize their food better than when they aren't on it. Not as much poo, better texture and not as much stink.

If you can't get a specifically designed feed for Mares and Foals, then I'd formulate a 16% protein ration and add a good multivitamin and probiotics. I wouldn't add the E-Se supplement without finding out if your area is deficient, too much Selenium can be poisonous.

An aside about foal heat: There's a less than 50% conception rate on breed backs on foal heat. I personally don't do it, I like them to have AT LEAST 30 days to heal and get back to normal before I'll even think of doing a re-breed. Since my stallion is NSBA nominated, I'll breed back in March for another Feb. foal but even so, I'll wait as far into the month as I can to give her time to regroup. If I don't feel she's optimal for re-breeding, I'll wait til April. Due to heat of summers here, I prefer to be done by June 1. If I have a mare open after June 1, I tend to let them have the year off. I like to let them have a year off in between every couple of babies anyhow.
Thanks for the info - our feeds (I suspect) are similar in the UK but just different names - our mare is on sugarbeet, chop and stud mix which the vet said would help with her milk - as well as garlic and a vitamin supplement and of course carrots and apples too.
And then we have a foal feed - and i'll have a look into the selenium - I haven't a clue about it - thanks
At least I don't have to worry about the breeding concept - we've no stallions in site and i'm planning on this being her last foal x
He is getting way too cute! Looking forward to more pictures.
Thanks! He's quite the little investigator and a little pill. Today he went out to play in the mud, got mud in his mane, his face and his EARS, LOL! As I was blanketing mom tonight, he kept bumping me and looking cute, trying to distract me from paying attention to her and to get me playing with him. He's pretty irresistable, LOL!
---
Just checking in to see how little man and momma are. Hope all is well. Would love to see more pictures.
---
"True friendship is sitting together in silence and feeling like it was the best coversation you've ever had."
Areion - 2010 AQH Palomino Mare
Quote:
Just checking in to see how little man and momma are. Hope all is well. Would love to see more pictures.
They're doing real well. They're both kind of muddy right now, we've had the "blizzard of 2013" and it's all melting. I'll try to take some new pics today if it's dry enough.
---
Trained
Join Date: Sep 2011
Location: Hour and a Half from Town!
Posts: 6,324
• Horses:
2
Muddy, wet, whatever I'll take another shot of that cute hiney!!
---
You can get a lot further with a ladder than you can with crutches!!
What do you mean what do I mean?
Boy it is cold today I like how it decides to be winter in march. That's Oklahoma for you. But you guys actually got snow we just has rain here. Though the snow before that we got about 2 inches but it melted by the next day. Hope we see some cute baby pics soon!
A bonus to the snow is I could actually find Lola outside lol.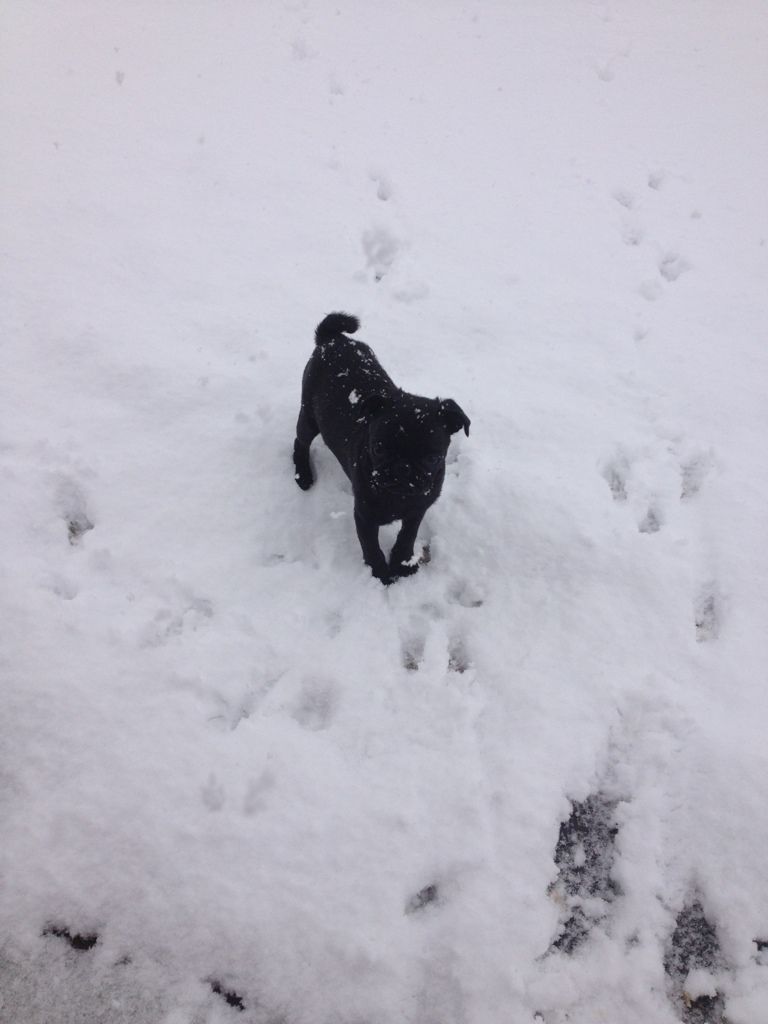 Posted via Mobile Device