I have a foundation bred SSH mare. If I ever bred her, I would toss between:
Undertaker's Gravedigger
Hardcastle's Prime Sun
Or Hi Time Higg:
I can't decide on one, so either of these would work fine with me:
Khemosabi:
Serafix:
Aulrab:
Muscat:
Raffon Abida:
Al-Marah Matt Dillon:
TA Mozart:
Kordelas:
Xenophonn:
Ideally, I would have a mare for each, and each would have a filly.
Quote:
I love his son Colonels Lil Gun, and Gunnatrashya (Drollllllsssss, out of my fave mare)
Isn't that Gunnie's mom? Or sister?
Drool worthy WS, some very pretty boys there.
I'm not sure who I would choose if I had the whole world to choose from, but the only breeding that I may do at sometime is take Emmy to visit this guy:
Empres PASB
Quote:
Isn't that Gunnie's mom? Or sister?
She is by Gunnies 3/4 brother so her neice?!
Oh my hot darn Mozart is the best looking Arab EVER...in my opinion.
Quote:
My dream breeding (alive or dead) was done in the '70s, by an Australian woman. She took an Aswan daughter, and bred her to Hadban Enzahi. That would be my dream breeding, and she was lucky enough to get a beautiful filly from the cross. Now my realistic dream is to own a descendant of that line.
you need to look in Germany for that cross....plenty of them
If I had girls....Muscat, Huckleberry Bey, Desperado V and El Shaklan. And Gharib!
I think mine would be Hollywood Dun It
Or Shining Spark
Or A Shiner Named Sioux
Or A Cremello Stallion from great bloodlines...
Smart and Shiney is another hunky dream boat
Posted via Mobile Device
I would love anything by Sempatico.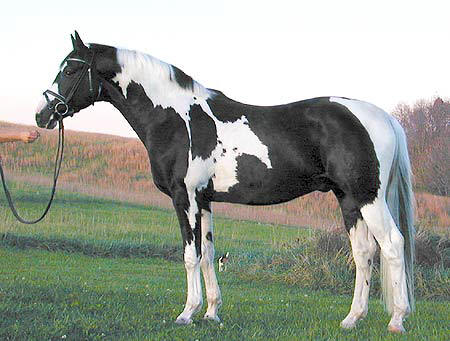 I would die for a pinto/dilute Bon Balou or Banderas baby too!