Green Broke
Join Date: Jan 2010
Location: south of nowhere, north of nothing
Posts: 4,644
• Horses:
6
Haha i love the vid. I looooove watching foals play. And the legs on that girl! Holy crippin flips she's gonna be a biggun!
I LOVE HER EARS!!!..sooo fuzzy....i love her !
Ok I got some more recent pics of Sandy. None in the last couple weeks though as my camera died :(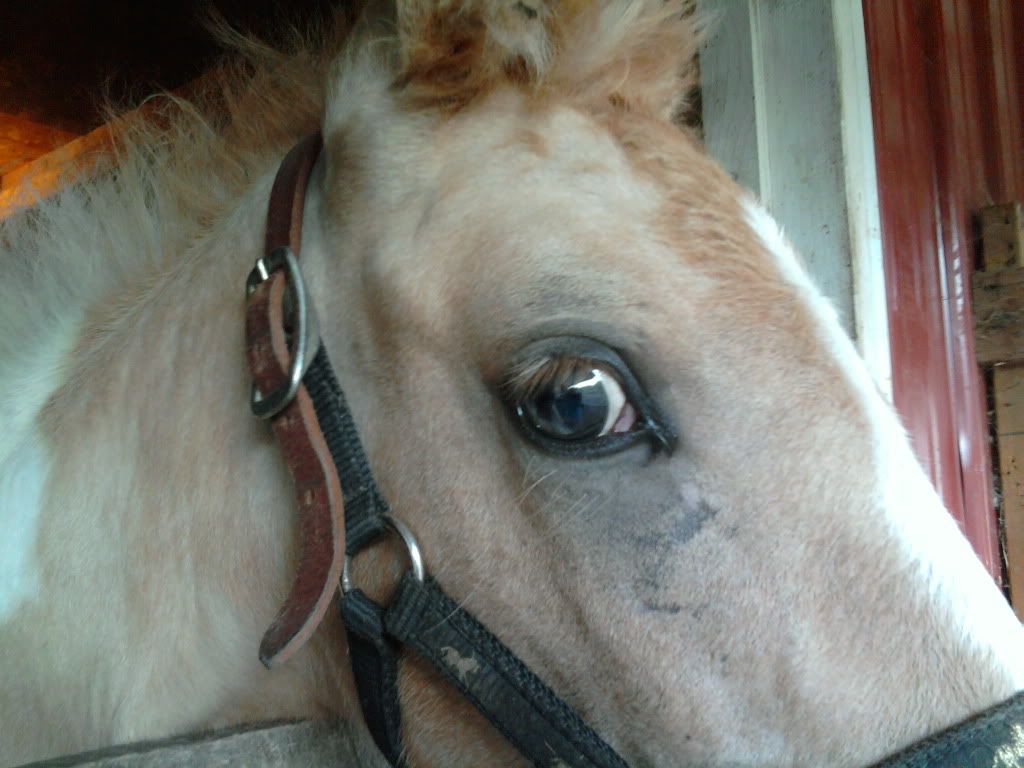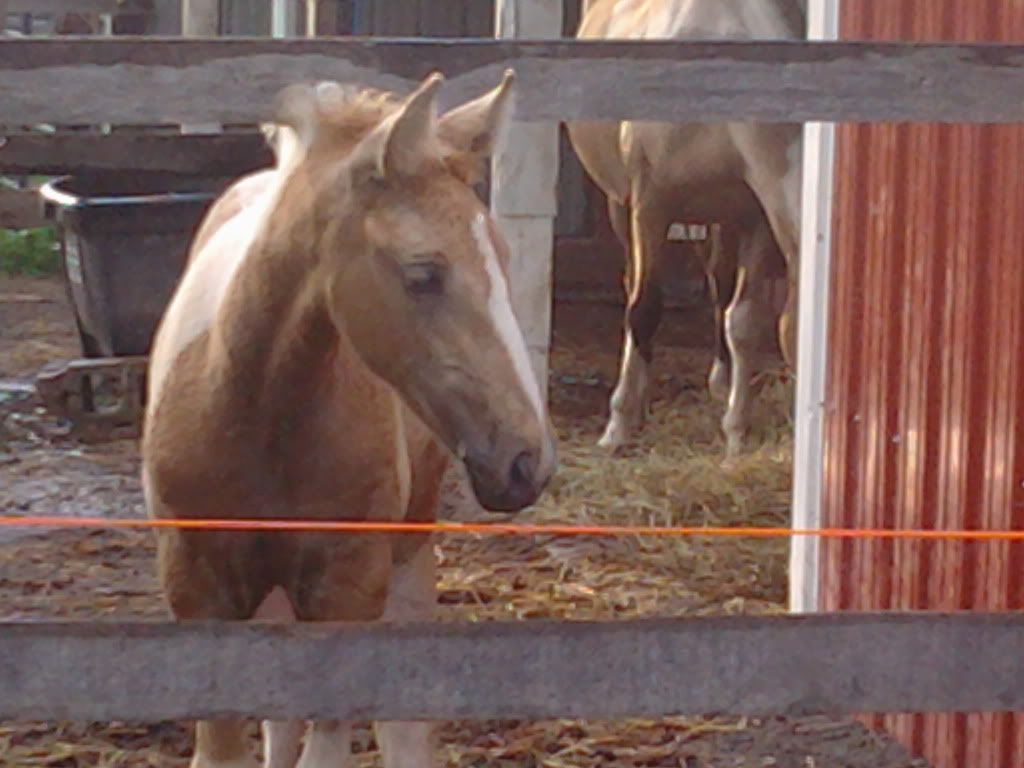 I will hopefully get some more recent photos taken quite soon and probably some more videos. There are other vids on my youtube channel that you can access by clicking on the link to the video in this thread.
ttfn
MD
---
Show me your horse and I will tell you what you are. - English Proverb
Squeeee! There she is! I should stop in and see her and you again soon.
LOL you definitely should! We're there daily of course... tomorrow they're having their open house and we'll be there in the afternoon to watch the kids ride.
---
Show me your horse and I will tell you what you are. - English Proverb
She is really a beautiful filly! She appears to be palomino colored. If her sire is palomino tobiano and her dam is buckskin tobiano, there is no chance for dun or red dun there, not genetically possible. Palominos are quite often born that apricot color, and lighten up to the palomino gold as they get older and start to shed the foal coat. Mom is beautiful too!
---
Last edited by Remali; 10-19-2011 at

06:28 PM

.
This is Sandy's daddy: Delight Color Me Gold back when he was young... She looks a lot like him I think.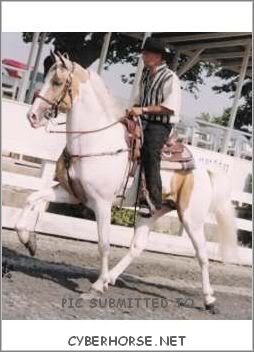 This is Sandy at 19 months old! Whoever guessed palomino was right on the money!
She definitely is going to be tall when done growing... she's walking beside her dam, Sahara here, Sahara is 15.1 hands!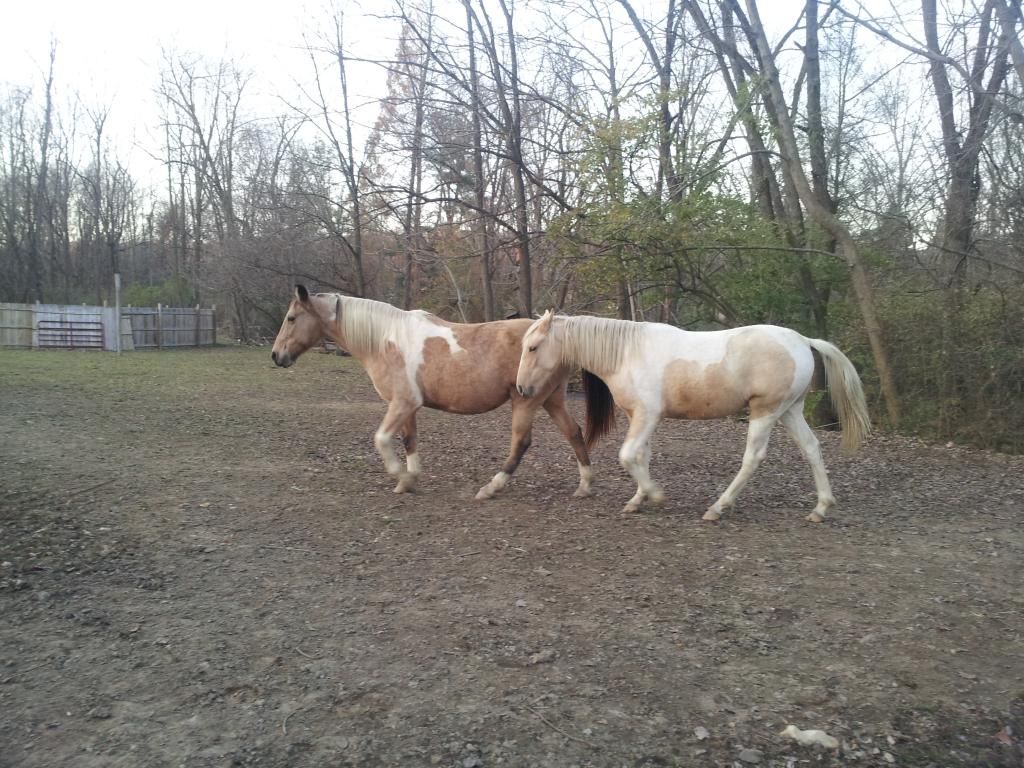 I can't belive how much she's grown in the last few months but I'm guessing getting away from the old place where she was foaled has done all our girls a world of good... they are on 11 acres of pasture 24/7 compared to being cooped up in a tiny little paddock all the time with little access to good, quality pasture. I'm also very happy at how her personality has developed.. she's a BIG puppy dog and very easy to work with/train... not at all like I was told she would end up just because I didn't have a halter on her before she was a month old.
ttfn
MD
---
Show me your horse and I will tell you what you are. - English Proverb
She's a stunner! Will be nice under saddle too!
---
I am her eyes, she is my wings. I am her voice, she is my spirit. I am her human, she is my horse.