it's a FILLY!! PICTURES
---
Dixie foaled a beautiul filly 5/5/11'. :) shes BAY with legs as long as a skyscraper :) 2 days old and 100% adorable <3<3<3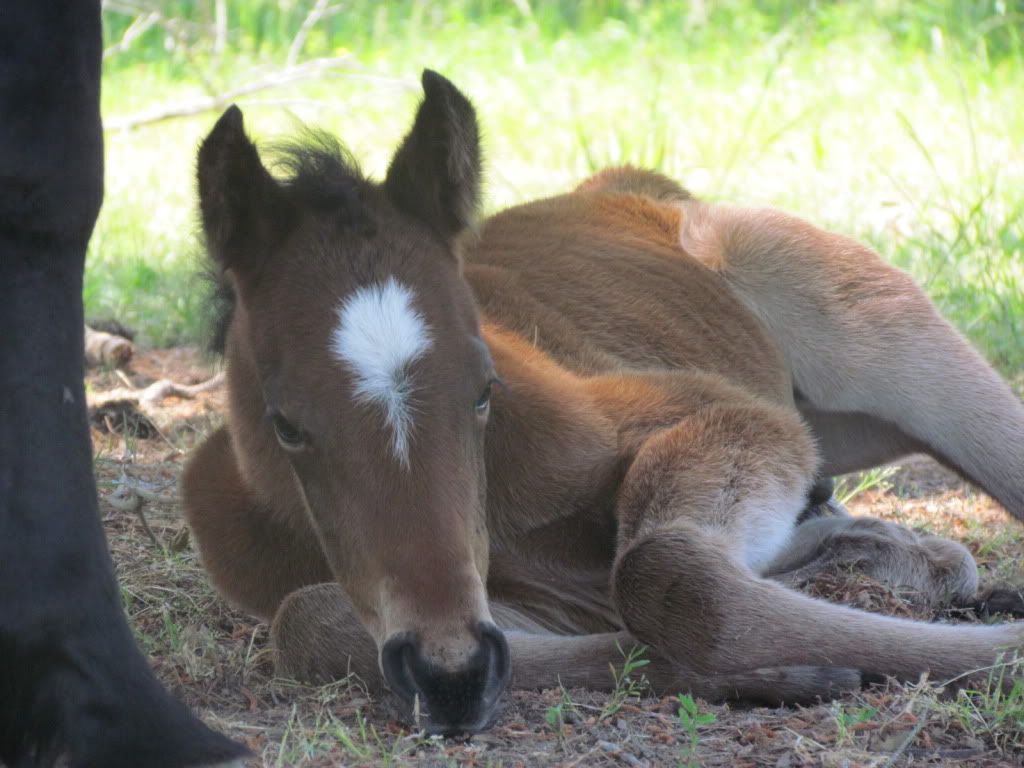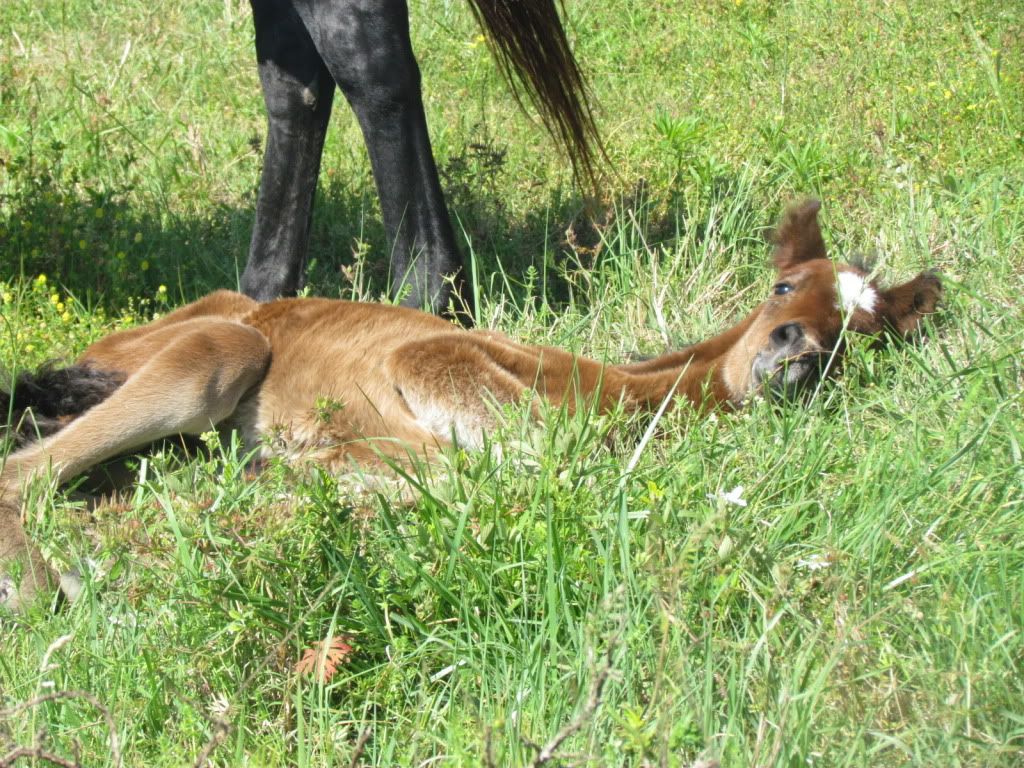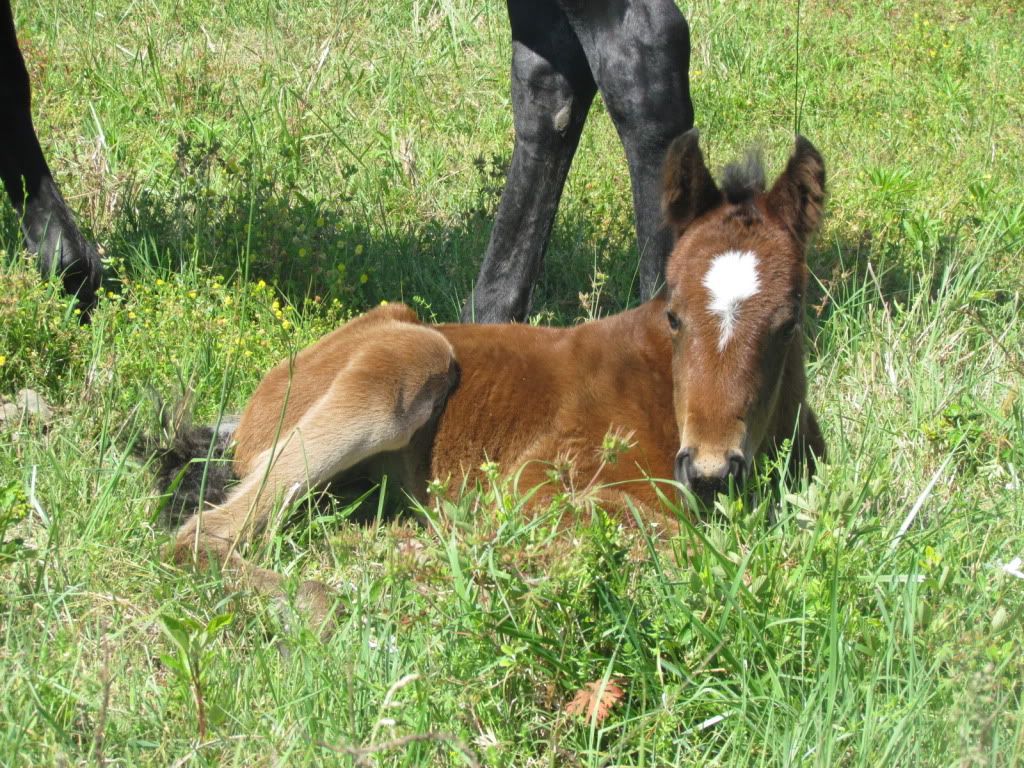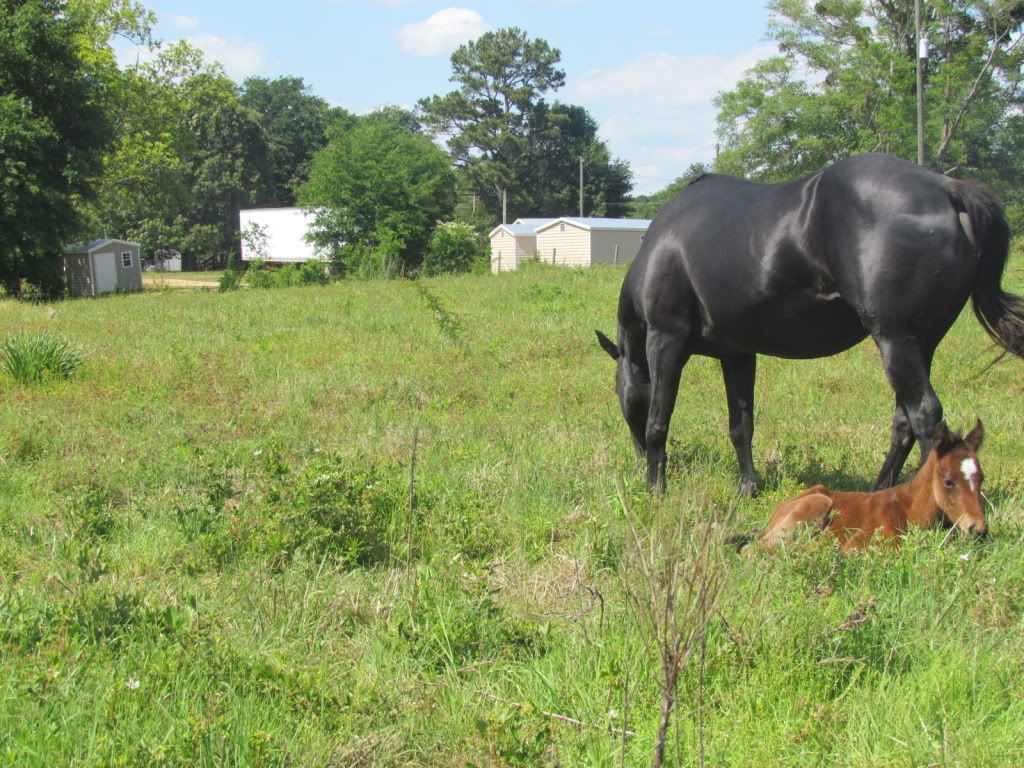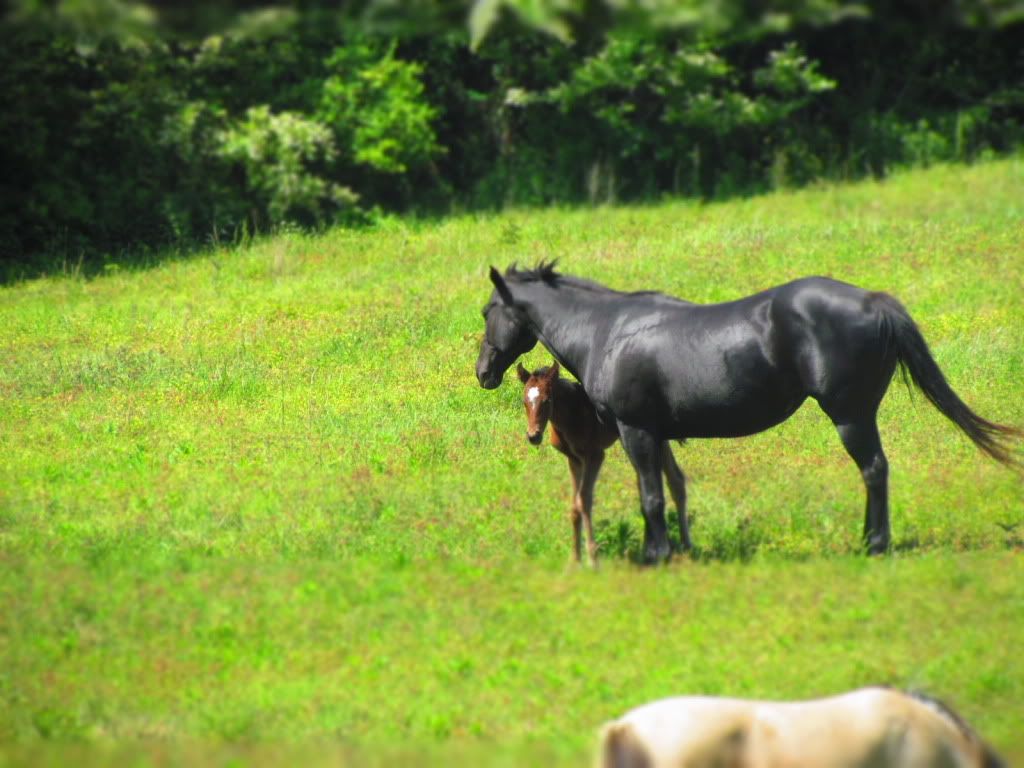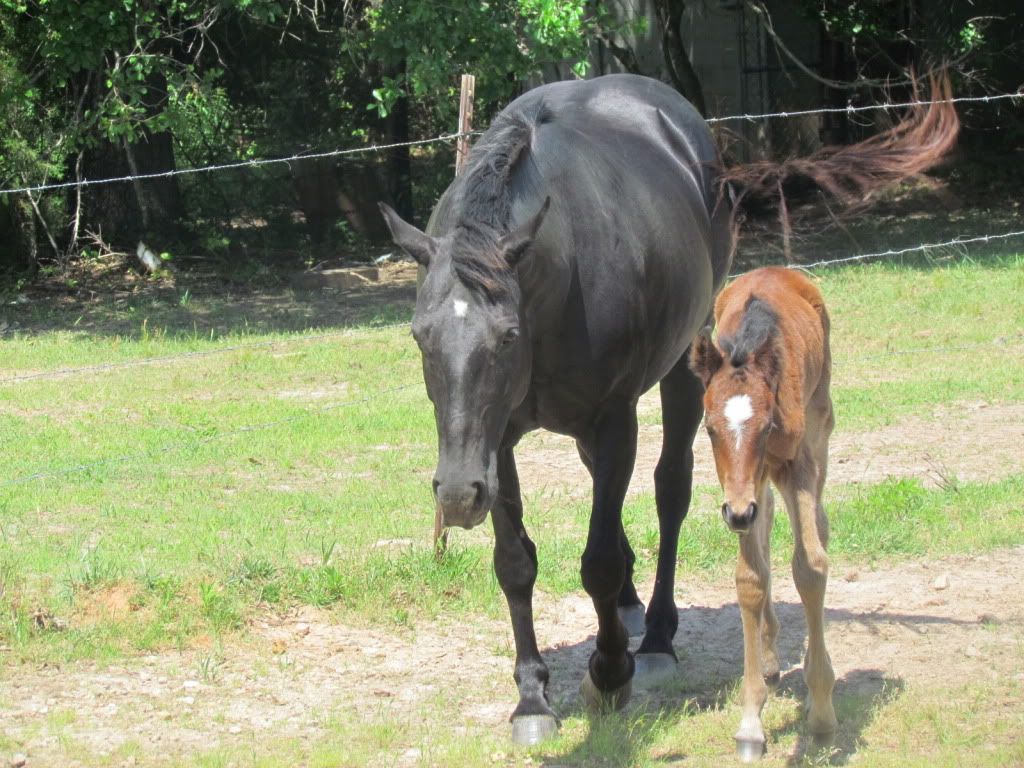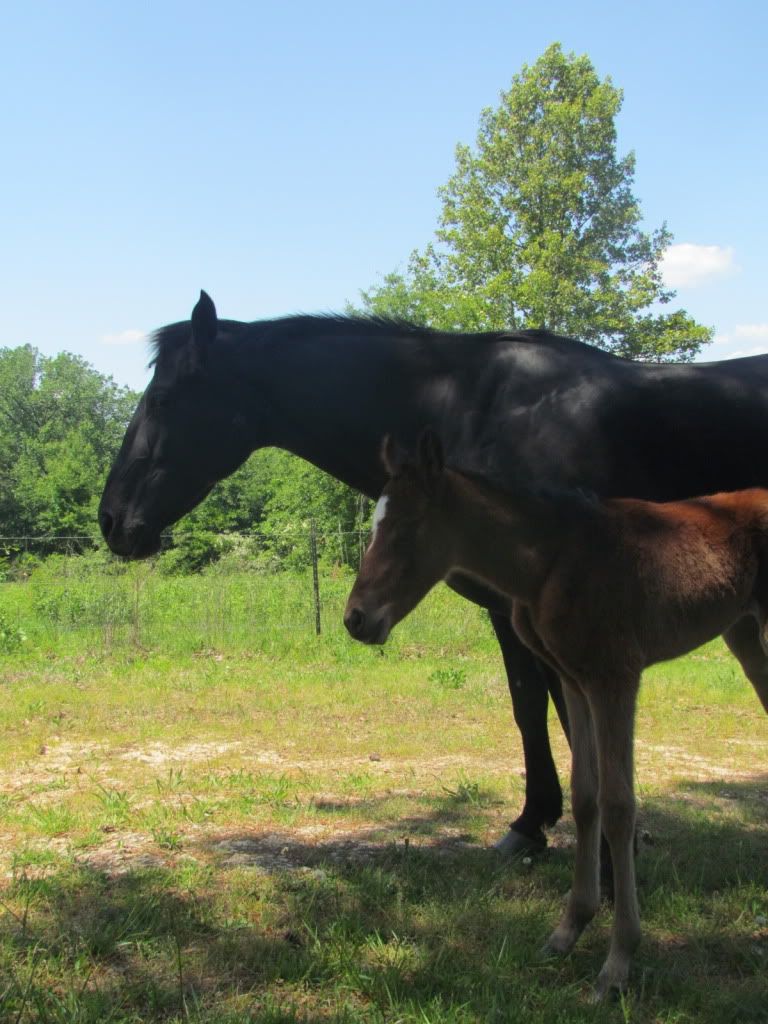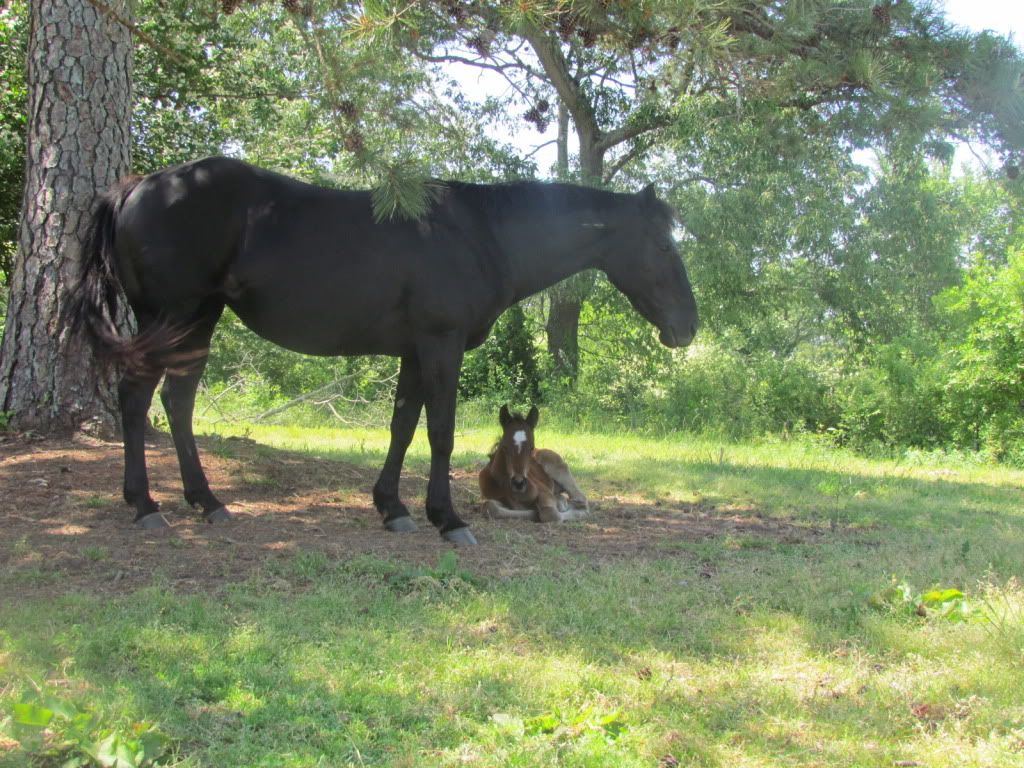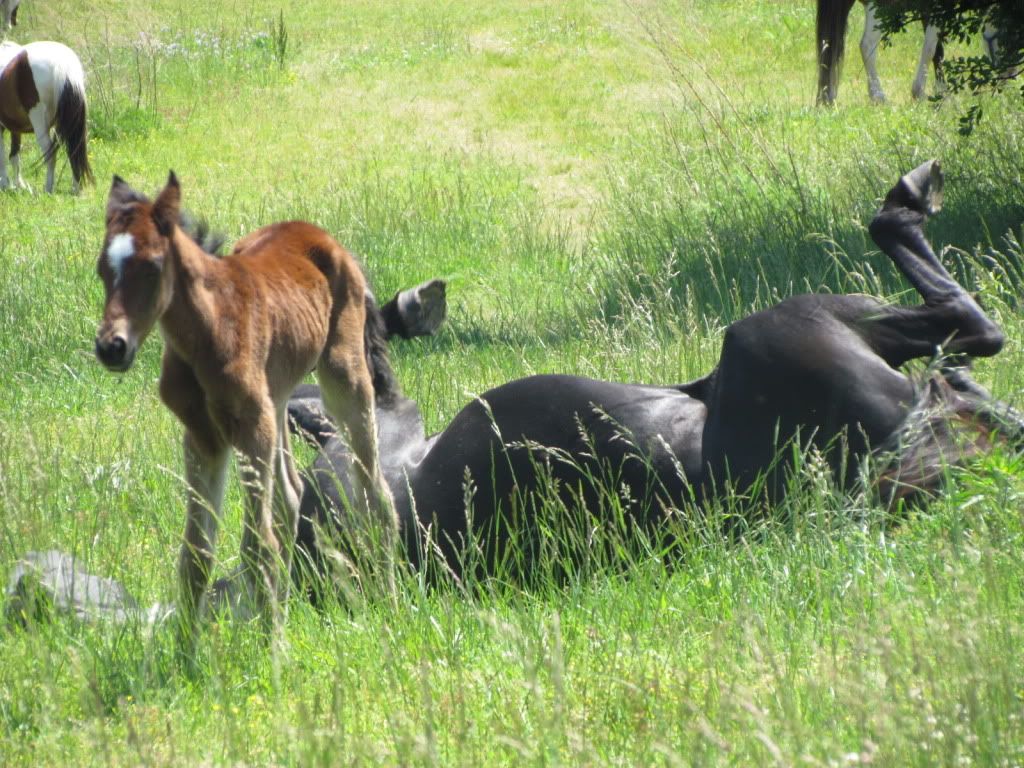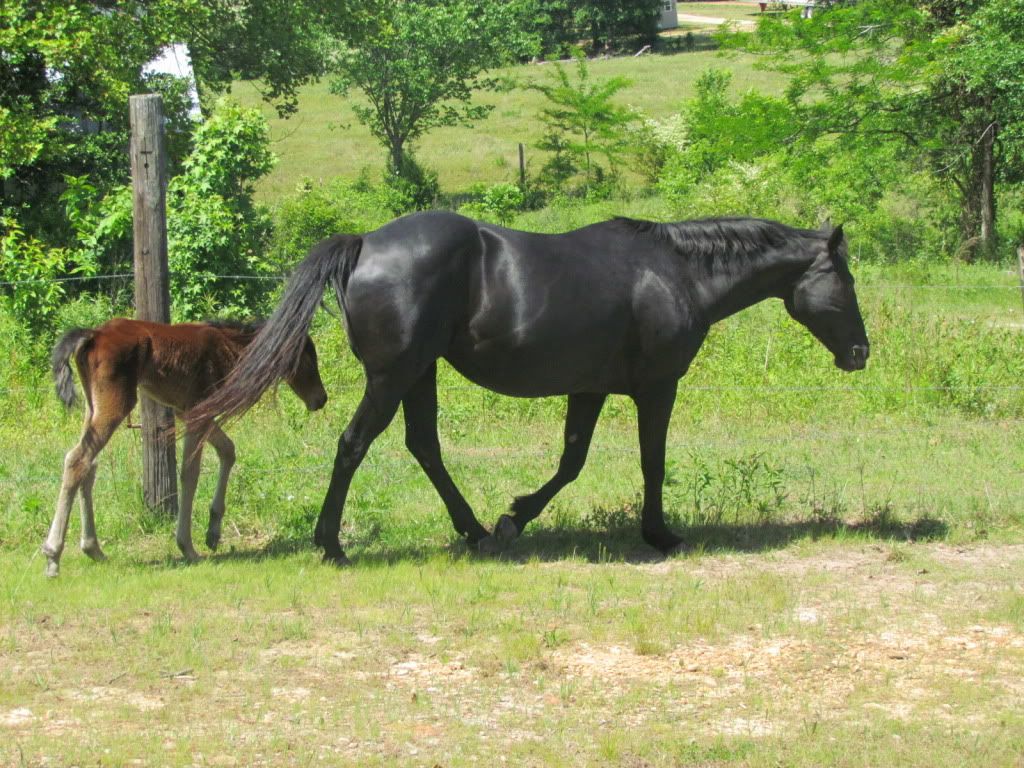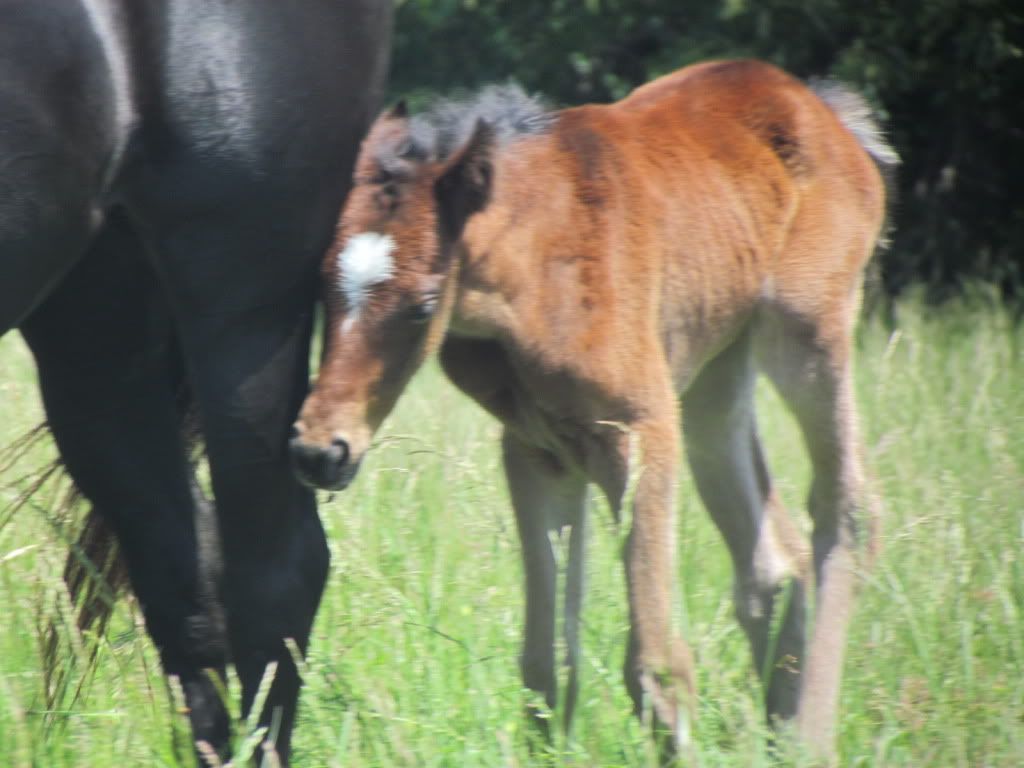 ---
<3Lexy & Big Boy<3
If your horse says no you either asked the wrong question or asked the question wrong. Pat Parelli
Gorgeous filly!! Big congrats!
What breed is she/ who's her dad?
---
There is something about riding down the street on a prancing horse that makes you feel like something, even when you ain't a thing. ~ Will Rogers
Thanks annalover ! I am in love with her. Her mom is QH, i dont know who her dad is. I'm sure he's a QH too. a guy left her behind when he left the pasture we are boarding at. he was a "QH breeder".....well thats what he said. We called him a few months ago but said he didn't want her. so we kept her, poor thing has never been loved so much XD.spoild rotten she is. I give her everything hahaa. my gelding loves her to death. but she doesn't want him around th baby so he follows her around hiding behind tree's and bushesl :) it's so funny :)
---
<3Lexy & Big Boy<3
If your horse says no you either asked the wrong question or asked the question wrong. Pat Parelli
legs is right! her and mom are beautiful!
---
There is something about jumping a horse over a fence, something that makes you feel good. Perhaps it is the risk, the gamble. In any event it is a thing I need.

To ride a horse, is to ride the sky
she is beautiful! Congrats!
---
You are never better than anyone. Every rider has skills they need to improve. The only one you must compare yourself with, is you.
What a cute pair! The baby is adorable, and your mare is so shiny.
A mare and foal in 2 strands of barbed wire???? Looks like a bad accident waiting to happen
Oh my!!! I am in love!!! Congrats!! She is gorgeous!! What a little cutie! Look forward to seeing more pics!!!!
That filly is adorable, and the mare's a good looking horse, very pretty.
Adareous, that doesn't look like barbed wire, looks like the hot-wire we have ran around our fields, except it's a bit thinner than that.
Posted via Mobile Device
It's electric fence (I turned It off at the moment until she gets older) . I was hoping to move her to a new pasture before she foaled but, I couldn't find a place close enough :)
Thank you guys, she was too cute not to share with my horse world
---
<3Lexy & Big Boy<3
If your horse says no you either asked the wrong question or asked the question wrong. Pat Parelli