It's a girl!
---
My Saddlebred Ciderhouse had her baby early this am. We are so happy to have her here. I also got a filly by the same sire she is a 2 year old and is black bay and I think this new baby is going to look just like her.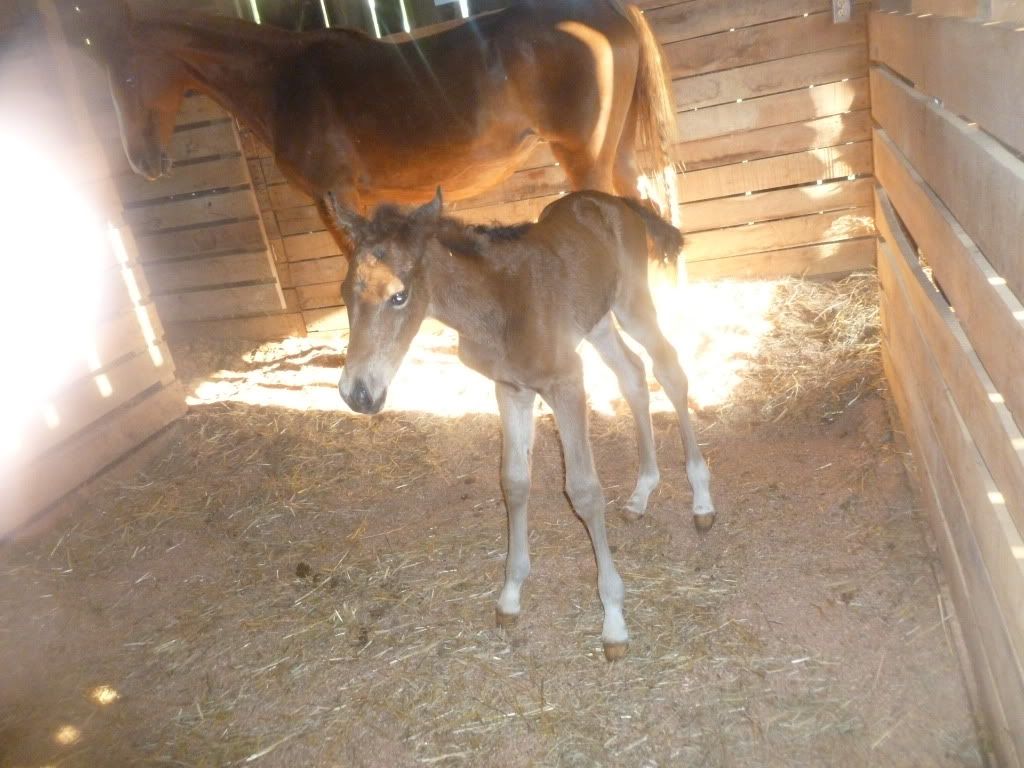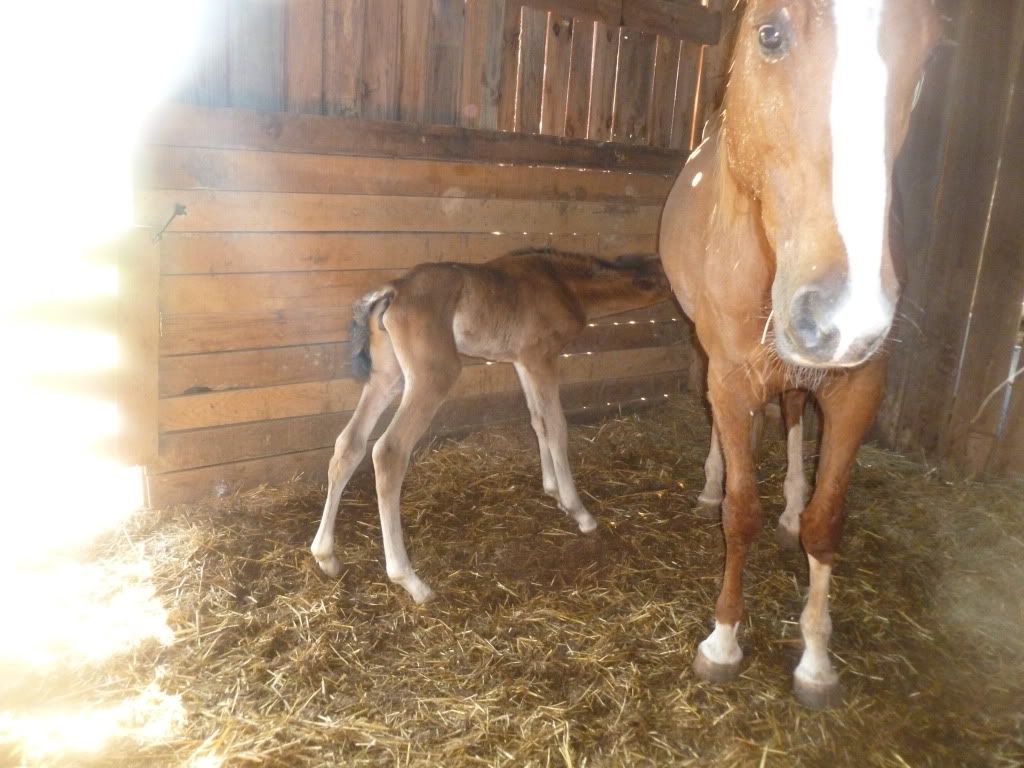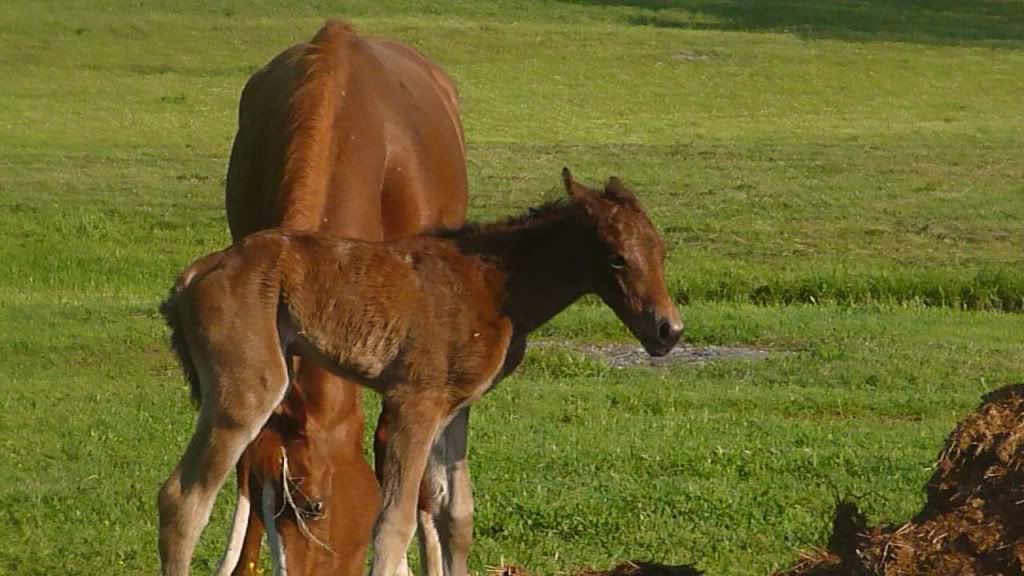 SOOO cute :). Congratulations.
She is so cute. Congrats!
---
So in lies the madness, the pursuit of the impossible in the face of the complete assurance that you will fail, and yet still you chase.
Beautiful filly for an April Fools gift
Congratulations!
Gorgeous! At first I thought the sun patch on her forehead (pic 1) was a marking, and I was like COOL! Then I saw it was sun. Lol.
Congrats on the pretty little girl.
What a sweet girl! I love the gangly legs in the last photo standing next to mom. Congratulations, and welcome to the forum :)
She is adorable. Nice to see her in a safe stall and beautiful pasture!
---
Horses are proof that God love's us and wants us to be happy!