Just goes to show, you never know what you'll get.
---
Interesting. Were they lucky to get what looks like a well put together animal, or is that breed combo pretty successful?
That's not a usual result...I'm guessing whatever the ??? was, it had a lot of influence :P
I looked at the site expecting to see poorly conformed Friesian crosses, but I was pleasantly surprised, especially at the intelligent layout of the website.

They are probably one of the VERY VERY few farms that seem to actually know how to successfully cross the breed to create athletic, performance proving horses which is extremely rare in todays flooded market (for Friesian crosses, that is). I especially enjoyed the professionalism and obvious care that went into creating the site.

Definitely very odd that an unusual combination like that turned out so well. Although, from the angle the picture was taken at; it makes him look a bit front heavy which is the only unappealing thing that stands out to me (based on that one photo alone).
He does look front-heavy, though I think his gigantic head doesn't do him any favors in that department. I think all the draft must have collected there while he was in the womb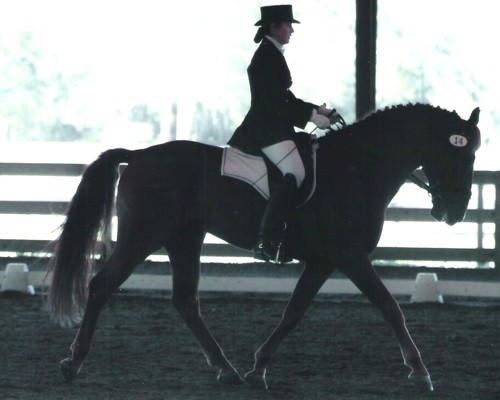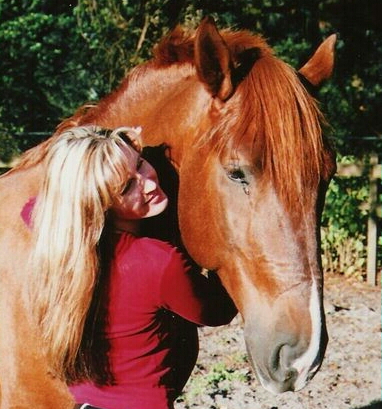 that is a rather large drafty head - but a surprisingly nice cross :)
---
kickshaw
Justin (qh/tb)
Boo (asb)
He's very gorgeous, with nice suspension, but that head... LOL, I guess since I'm so used to my Arab's small head I just think it's odd to see such a large head on a horse of that size...
Very interesting, he's cute though hehe. :)
---
Ride more, worry less.
In those first pictures he looks nothing like that cross that put him together. It was interesting to see the last 2 pics. I would have never thought it was the same horse.
I have seen a lot of crazy crosses that turned out with beautiful horses. Some of them looked nothing like what they were meant to look like tho