Quote:
Thought of another one - Echo (a little more feminine/pretty than the other ones I listed)
already have an echo at our barn. he is an arabian.
here are names we cant use (already in use at our barn :))
Kansas
Christian
Dymi
Perfi
Loki
Belle
Dolly
Rio
Tacy
Misty
Echo
Fluke
Casey
Nemo
Shay
Blue
Rommie
Spirit
Luna
Serenity
Baby
What a cutie; you must be ecstatic!
Wow... they really are copies! I had to go back like four pages to see her, but she is a beautiful little filly. Congratulations on the birth, glad everything went well. You should of known it was gonna happen the moment you left.
I think carbon is cute, to who ever suggested it.

How about CC, for carbon copy!
Posted via Mobile Device
Congrats! Always good to see a wonderful healthy baby. SO FUN!
---
Signature undergoing edits. Please standby.......
Her name is Ghostwind Journey. Her call name is Journey. So glad Kyle got her imprinted since i wasnt here. If anyone has ever imprinted foals at birth they know the difference it makes in a foal.
Picture today :)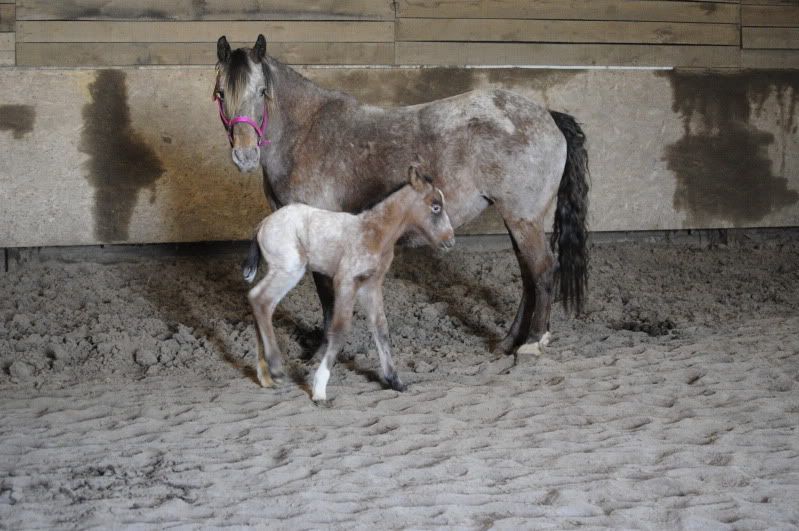 She is so cute.
---
"The greatest pleasure of a dog is that you may make a fool of yourself with
him and not only will he not scold you, but he will make a fool of himself too."
-Samuel Butler
Awww how sweet :) I love her name!