Leopard Filly
---
We had quite an exciting morning here! Baby our Paso Fino mare gave birth to a beautiful Leopard Filly. Her sire is a foundation fewspot appaloosa, and her dam Baby is a very well bred Paso Fino. Daughter to the famous Furioso Donde Es. This cross has always produced beautifully marked gaited foals. We are so excited to welcome this filly as all of baby's previous foals have been colts.
We are calling her Serenity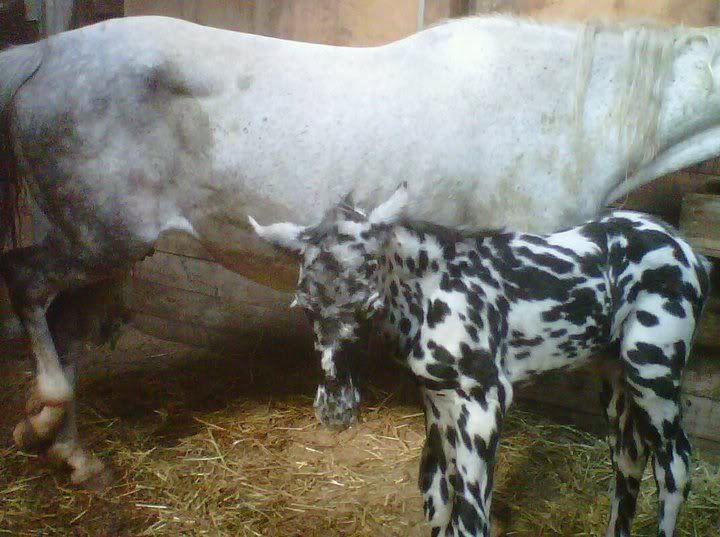 Wow, can't wait to see her all grow'd up!! Congrats.
Hooey! That is one loud filly! So cute, congrats!
That is awesome! Beautiful.
Posted via Mobile Device
Cute filly. To bad it looks like she will loose the pattern from that pic. :(
That is a realy eye popping filly. She will be a really cool horse. maybe a spot for her in the movies?
Wow love those spots she is B E A Utiful
---
You are never better than anyone. Every rider has skills they need to improve. The only one you must compare yourself with, is you.
she's breathtaking. Congratulations!!!
i agree. looks like she is g oing to grey out unfortuantly. but beautiful!
---

Baby, Sparta, Carmen, Henry, Hooch, Mercedes, Butterscotch
Yep, she'll probably be solid white soon. What were you hoping for by crossing a Paso with a Foundation App?