I am going to guess she is too! From the side it could just be a questionable hay belly but from behind that definitely doesn't look like a hay belly! lol By the way shes a pretty girl! what breed is that horse in the back ground is it a shire? I'm a sucker the draftiest!
no thats Babe shes a beautiful clyde
I have her and her daughter, Belle, and a pinto arab/Percheron x, Jester are my drafties . I posted a thread in pics the other day, my herd in the snow is the title if you want to see them
Oh i wasnt sure if it was a clyde or shire. haha i guess i need to brush up on my breeds
Anyway absolutely GORGEOUS! lol
No problems! I would love a shire one day
Posted via Mobile Device
Guess its a good thing no one put money down!! She is NOT pregnant!
Posted via Mobile Device
Awww. I was looking forward to a mule baby. :) Good thing though.
Posted via Mobile Device
Yes 2 rescues and a foster being pregnant ! AHH!!!! Just a foster and a rescue who will live out here life here never to bred again after she foals.
Posted via Mobile Device
To bad....I was looking forward to a mule baby too!!! That's alright less stress for you right? Sounds like you are still going to have your hands full!
Showing
Join Date: Jun 2011
Location: Cariboo, British Columbia
Posts: 11,951
• Horses:
3
See? We all guessed she looked preggers, just goes to show you, you need the vet check. Was kinda looking forward to the long eared baby though, but I can wait.
Teen Forum Moderator
Join Date: Dec 2010
Location: South East Texas
Posts: 7,157
• Horses:
2
Just remember that mules act much more like their donkey parent than the horse, and tend to be very tricky to train if you aren't well versed with mules. You can't force one to do anything, and scaring it will only make it stiffen up and refuse to do anything. I'd invest in a trainer that knows mules well to help you out if you plan to do anything at all with the baby, and do some research on donkey behavior ;) we had a miniature mule filly this year and we were extremely surpised at how different she was from our other foals. Much different temperment. Cute as a button though, even if her whinny did sound like a pig's squeal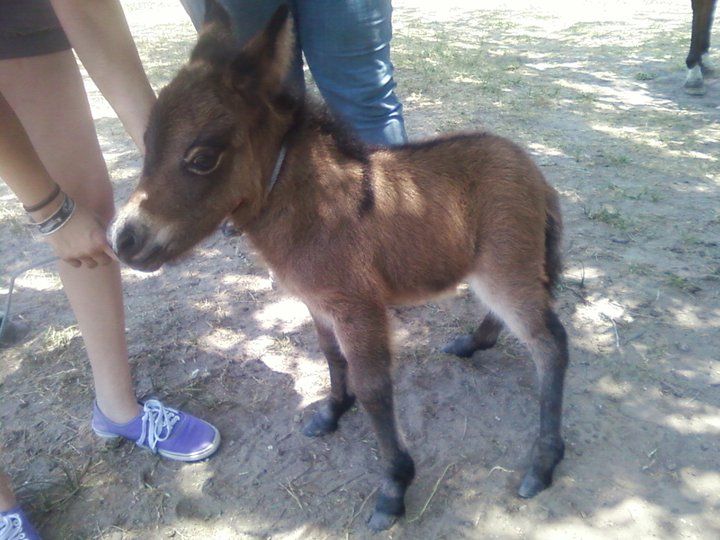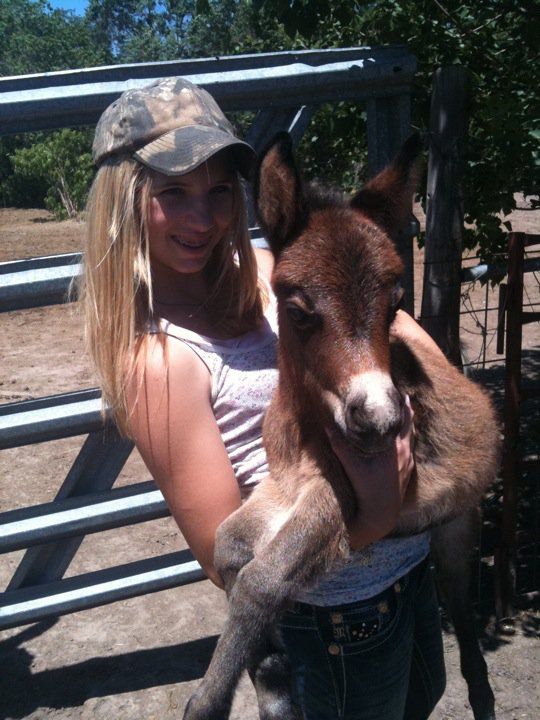 Whoops, my bad ;) should of read the updates before I answered. Good that she isn't pregnate though, makes things much less stressful for everyone!
---
Everyone in your life is meant to
be in your journey, but not all of
them are meant to stay till the end.