Quote:
Originally Posted by
Peppy Barrel Racing
View Post
I feed my foal weanling 12% an 14% textured oats. Higher fat feeds are great for growing babies. This is my colt Jet he is 4 months old. As you can see his is well filled in and pretty plump lol. He's not missing any meals thats for sure. His mom is just under 15 hands.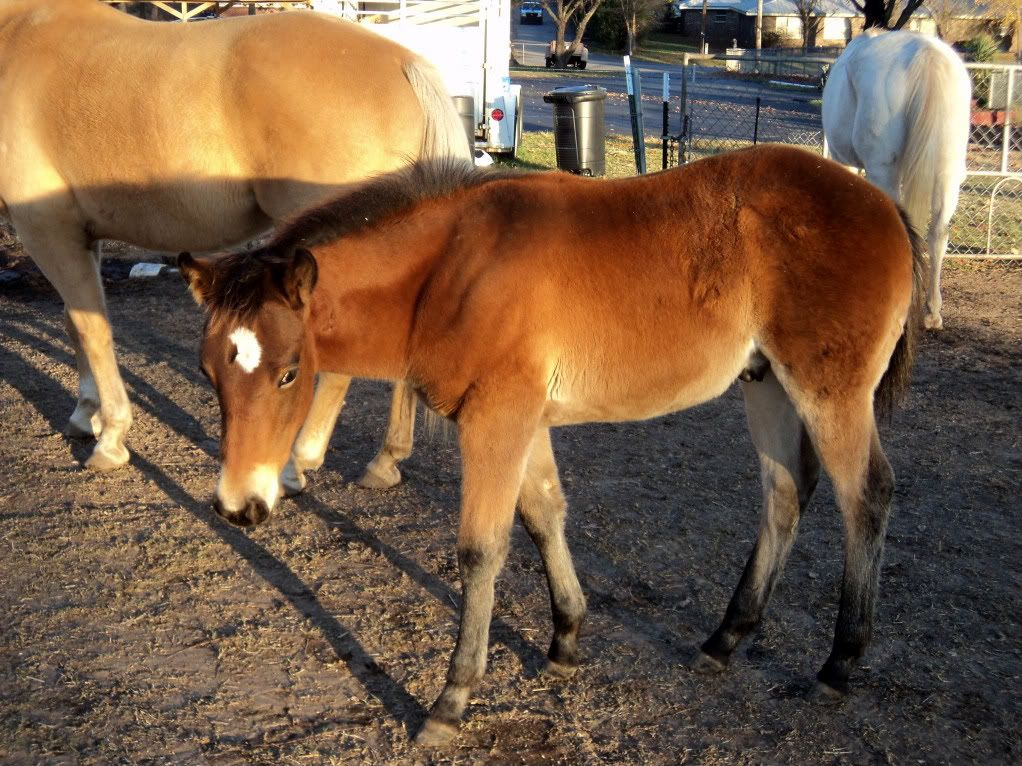 Posted via Mobile Device
Thanks for everyone's input! I am feeding him a feed for weanlings/yearlings. I contacted the seller that I got my colt from and she said that the mom was 15.2hh....so is it true that the foals take the size of the mare?
Posted via Mobile Device
No, they can get bigger than the mare. My mom bought a QH weanling who's dam was 14.2hh and sire was 15.1hh and when he finished growing he toped out at 16hh.

I think 13hh isn't stunted for a 9 month old. I once got an Arab yearling who's growth was stunted and he was the size of an average weanling for his breed. His was definately the case of lack of proper nutrition. He was being fed in a tiny stall with two QH yearlings and couldn't compete. He also was never wormed and had a horrible wormy pot belly.

Good luck with your guy, he should get to be a nice size for you.
---
[COLOR=DarkRed]Well behaved women rarely make history!
Fpzipsdreammachine "Booty" 2006 AQHA mare
OK thank you, I think my step dad is just used to having these monster sized horses and I don't think my boy (Buddy) will be quiet that big. I worm him regularly and he is on a good feed and good hay.. thanks for all the input!
Posted via Mobile Device
Green Broke
Join Date: Oct 2009
Location: Outside of Oklahoma City
Posts: 2,653
• Horses:
6
My two year old just hit 13 hands....lol
---
Be wary of the horse with a sense of humour. - Pam Brown
My 11 month old is 13.1 at the wither and 13.2 at the top of the croup. She should mature between 15hh-15.2hh. MUCH taller than either parent!! Her dam is only 14.2 and her sire 14.3 so I will admit I wasn't holding out much hope but at this stage it looks like I was wrong.

Your 9 month old is definitely NOT stunted!