Personally, I see red dun, like this horse: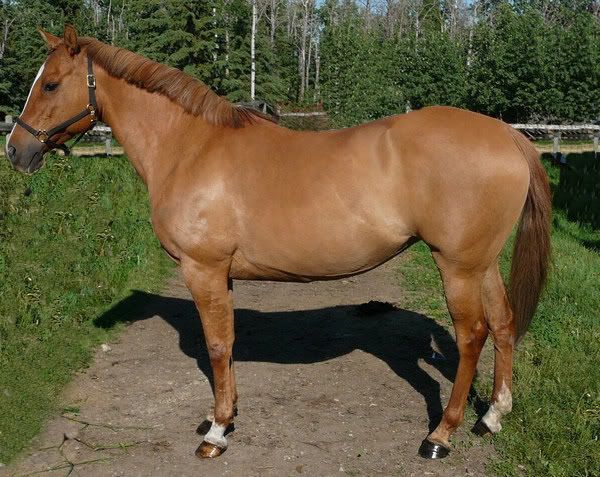 To answer your question, sorrels can (and often do) have lighter manes, and their bodies come in all different shades of red:
---
The lovely images above provided by CVLC Photography cvlphotography.com
Double post: I would love to get her color tested, but my mom would think it a waste of money lol. How much does it cost and how do you go about doing it? Blood sample or something?
Found this pic online of a red dun with a dorsal stripe, and on the right, mine:
Compared to mine, they look almost identical. Do you think that's what she is, a red dun?
I'm pretty sure she's just a flaxen sorrel with counter shading. Reasons? In the pics form the first post - her legs are more golden - something commonly found in mealy/flaxen chestnuts. I do not think she is a dun, or a palomino.

I believe she's just a light sorrel with a flaxen mane and tail. I have one in the pasture that looks just like her.
---
I've got a lovely bunch of Neuticals,
There they are all standing in a row
Big ones, small ones, some as big as your head
She's a chestnut wtih flaxed, and the "dorsal" is countershading.

THe test for cream (which would show chestnut vs palomino) is $25. THe test for dun is $50 IIRC.
Hmm I think I'll skip the tests. It's not that important to me what color she is (I just find it interesting), but thanks for the input! What's counter-shading, by the way? Does it just occur as a stripe along the topline, or does it have other forms?
Counter shading is kind of a false dorsal.
Green Broke
Join Date: May 2009
Location: Winnipeg, Manitoba, Canada
Posts: 4,510
• Horses:
2
Counter shading is actually just another form of sooty or smutty. It can appear in many forms, sometimes altering the entire color of the horse, and can often present false dun markings such as dorsal stripes and zebra barring.
Example of a bay Arabian with countershading making him look dun: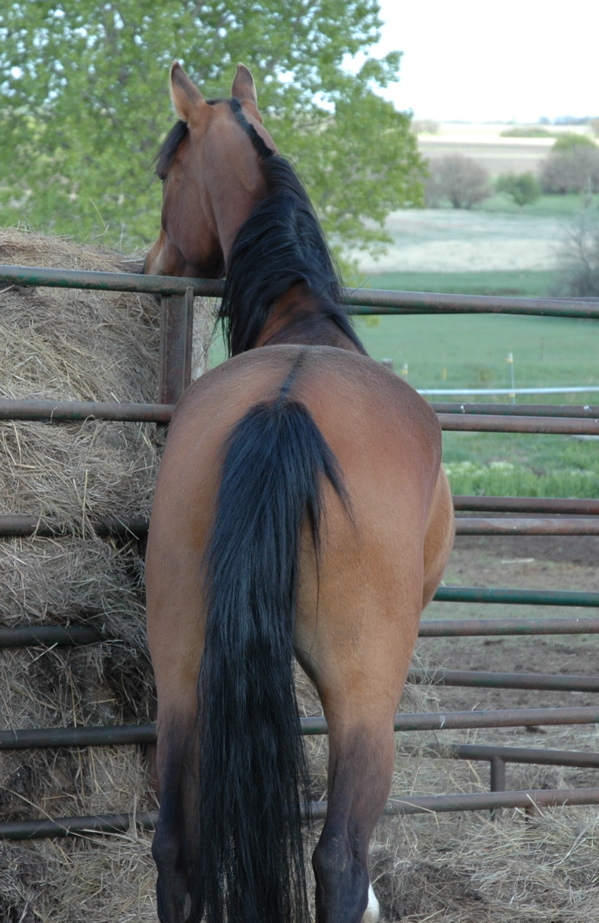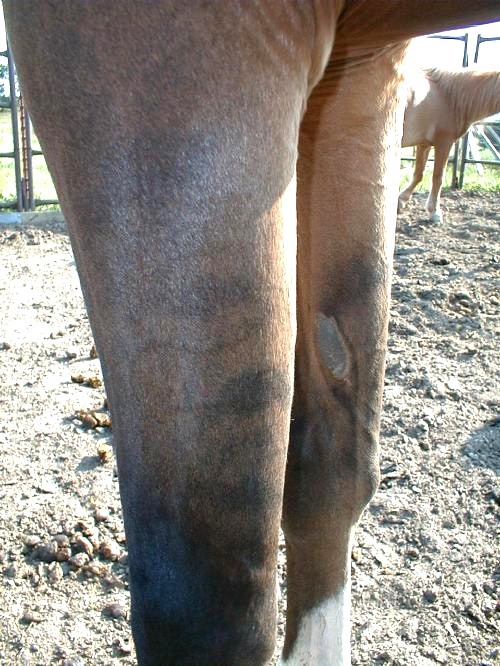 It's typically the only cause of these markings in non-dun horses. However, it can take extreme forms such as this one, referred to as sooty: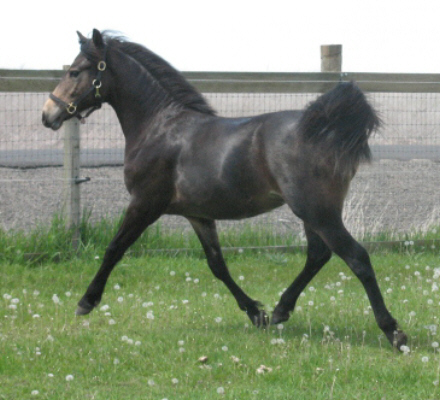 That's a photo of a buckskin with sooty.
Here is an example of a sooty palomino:
---
Quote:
I hope God tells her to smash her computer with a sledgehammer.
Thanks, that was really helpful