Yay! It seems three marked legs is quite popular. And fillies lol
Posted via Mobile Device
I'm waaaaaay behind on updates. Here is Squeaks' foal, who I have named Pippi. I caught this on the camera last night and had to laugh. I wish I could have videoed it! Pippi was running and bucking, jumping her mom's legs and then stopping every lap or so to nip or nose bunt Squeaks trying to make her get up. The poor old mamma never gets any rest
Looking for the softest spot to beat up mom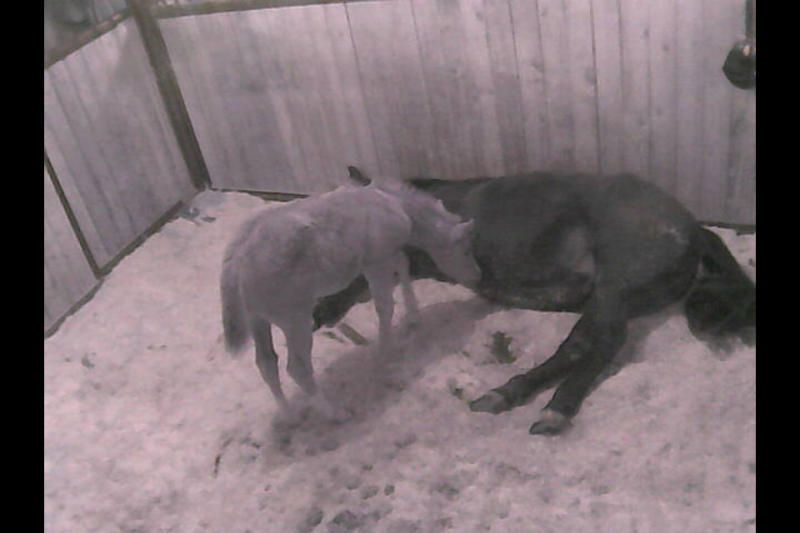 Found it!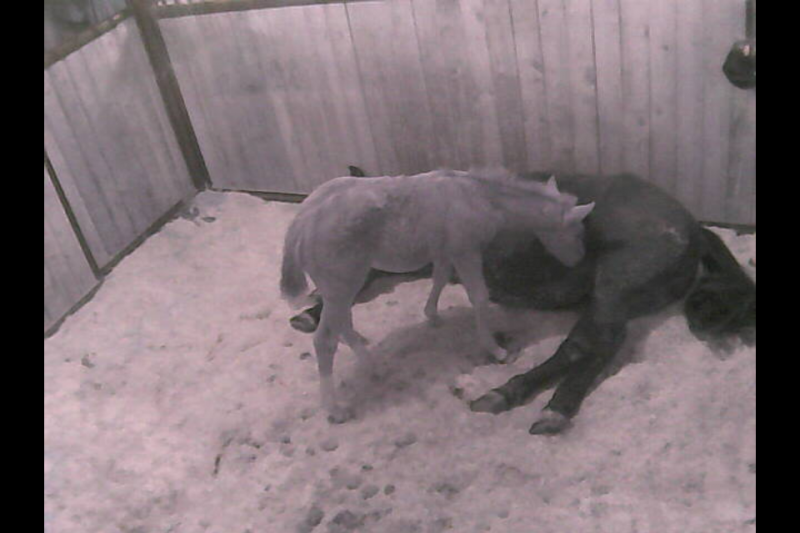 Oh and where has the famous photobomber been lately....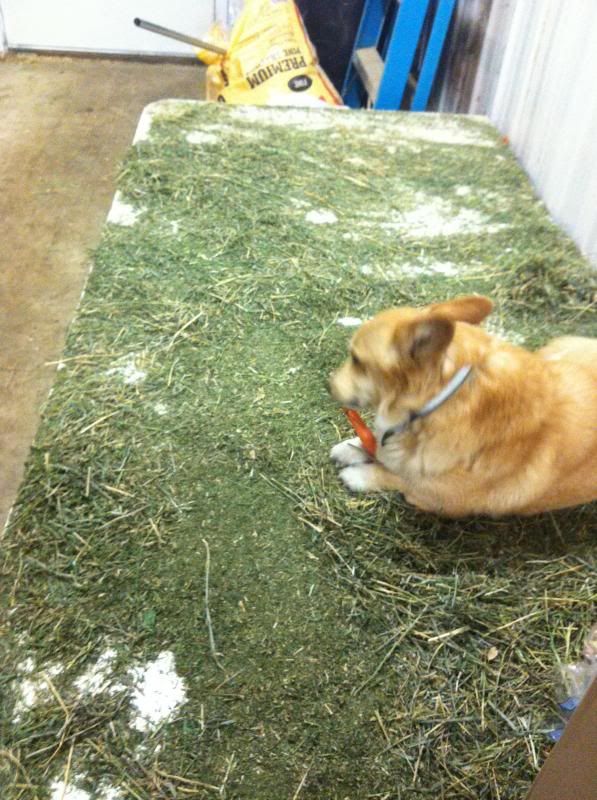 stealing and eating carrots! Naughty little Max
How are thy going?
---
Superfine Aspen
2011 Warmblood Filly
thanks to the above bump i just found this thread. I totally fell i love with Teena. I hope you were able to find a great home for her. :)
I do have updates! Photos will have to wait until tomorrow though.
Bigs foaled another filly on 7-15-13. So far the filly does not have a very good barn name. We've been calling her Smalls or baby bigs. I need to test her for splash too.
Pippi has been weaned from Squeaks and she will be up for sale as soon as I figure out the perfect registered name & get some photos of her. I had to give her stall to Bigs & Smalls, so now the pipster is extra lovey in hopes of coming back into the barn.
Teena - she has a great home ;) She is really showing promise as a show horse. I do have her quasi listed for sale, but only on my website. I'm hoping to keep her, and have started planning her "college fund" to pay for her on-cattle training
Posted via Mobile Device
Yes! I'm so happy that you are playing around with keeping her! That means more updates for me!
Lol
Can't wait to see the pictures!