oh boy, she' s a few days away yet by the look of her. Her teats need to start pointing outwards.
LOVE the baby birds...in the mean time keep us amused with update pics of the babeh birds
---
The Zephyr Files
http://xtracal.com/blog/
(her bag/balls)... I will never look at her udder the same again!!! (and just the fact that I can say that with a straight face, I should have my head examined, lol).
---
"To see the wind's power, the rain's cleansing and the sun's radiant life, one need only to look at the horse."
Will do have to check them this afternoon to see if the 5th egg has hatched will try and sneak another pic then
Posted via Mobile Device
LOL! I forget, is she maiden or no? If not..then she's not even close to bagged up, waxed, teats stickin out.....
Boo from behind just before she foaled: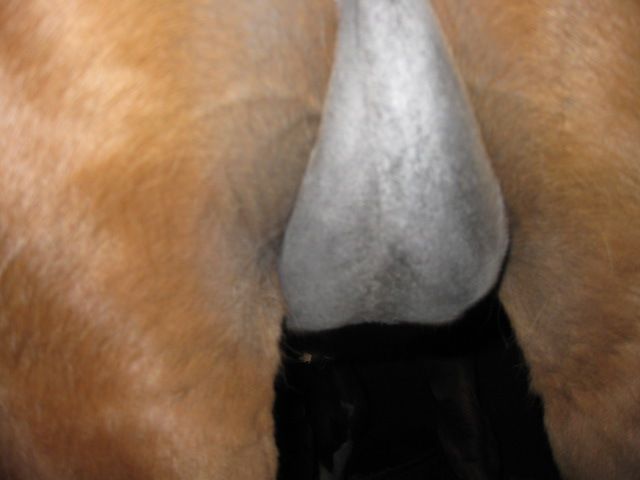 A few days before she was ready: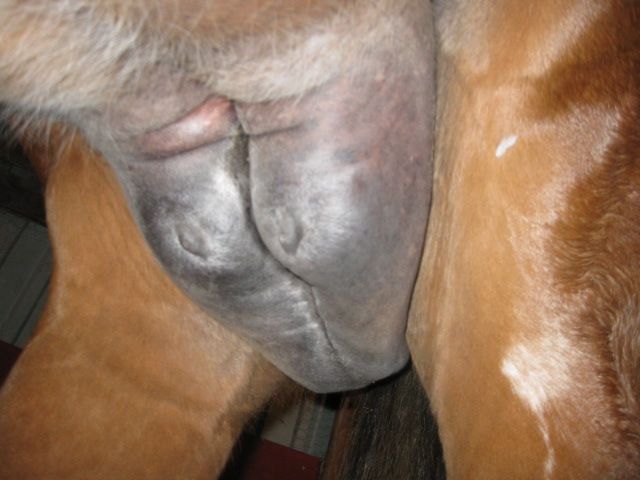 Just a few hours before she foaled: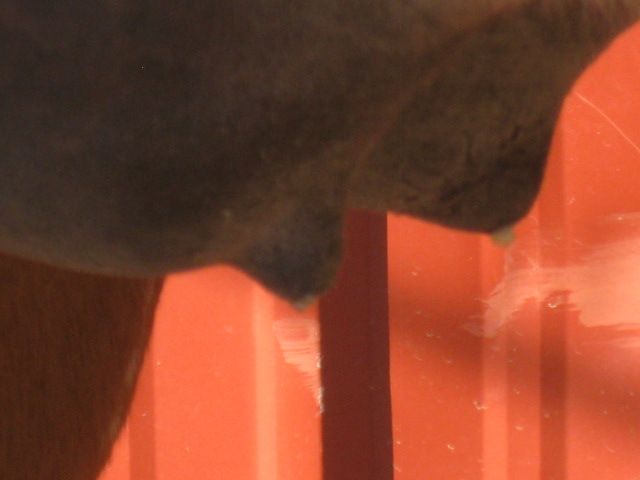 ---
She is a maiden mare
Posted via Mobile Device
Subbing:)!
---
http://www.horseforum.com/member-journals/sunnys-thread-160521/ << read about Sunny and I. Our journey
Getting reading to go check on Sage. Here's to hoping Rosie has it "tonight" for you. (It's 9:45am here)
Ok, I forgot she was maiden, so throw out all the usual pre-foaling signs. She's bagging up which is a GOOD sign, I have had maidens who never did, never lost muscle tone, never lost their tail swish, you name it. Crossing fingers that she re-reads the book and has that foal SOON!
---
well still no foal :( lucky though i guess because i didnt wake up to my alarm to go check her lol. But when i got up this morning she was still in one peice lol. well another day closer i guess haha that saying is annoying even when i say it lol. On other news checked the green cheek babys this morning still 4 babys but looks as if the 5th is starting to hatch so hopefully this afternoon i may have 5 babys. Also noticed this morning one of the bubs eyes appear to be red so looks like i have either a pineapple baby or cinnamon