So far no babies over here, how about u?
Posted via Mobile Device
Nope no news last night she wad more active then normal and walked over beside me breathing heavy got me all excited but then 1.30 this morning back her same old self im sure she is loving playing with my mind
Posted via Mobile Device
he is here she waxed up not in the afternoon but latter at night when i went down and went into labour about 30mins to an hour latter i got to watch the whole thing born at 8.15pm tonight Tassas Texas Kid is his name ad think we will call him kid as a padock names eight soo it blurrybut wll get better ones tomorow in the day wielaze a 2 socks at the back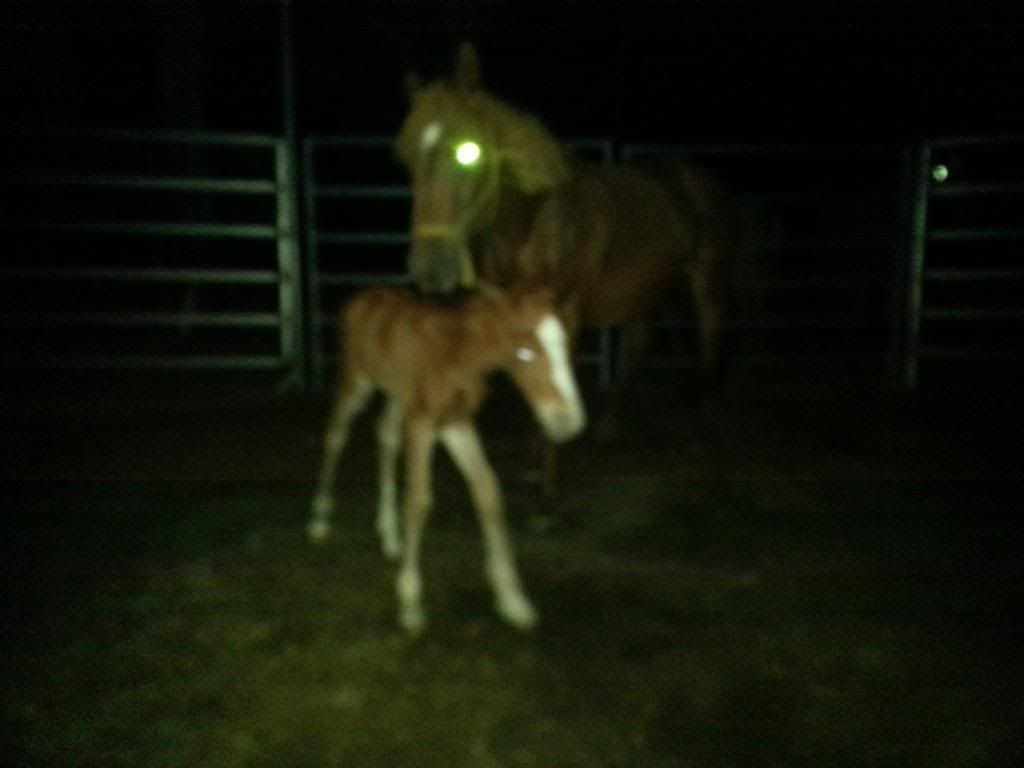 Can't wait for more pics!!
Posted via Mobile Device
Oh I'm so excited go you!!! I have goose bumps! You just made my day 😊😊😊😊😊!! I haven't even read ur post yet.
Posted via Mobile Device
Yeehaw! Even with the blurry photo that blaze sure stands out.
Congratulations!!!!!!
---
If you ever find yourself in a fair fight, it's because your tactics suck. ~ Marine 1SGT J. Reifinger
Oh finally - I couldn't stand the stress of waiting much more!!! I look forward to more pics. Congratulations!
Isn't he a perfect little chap.