yes very sad :( very grateful we get to have one of his foals though waiting is driving me nuts try and look for changes but im always looking at her I don't even know if id notice much. And from what I've read about maiden mares not playing by the books when it comes to signs birth is close im driving myself nut haha I have started to keep a picture diary of her belly though and changes to her bag though cant say I've noticed much there. according to her breeding papers she was ai on the 04.10.12. im convinced though that baby's started to drop either that or im going crazy though u cant see belly when u stand behind her or much when your in front either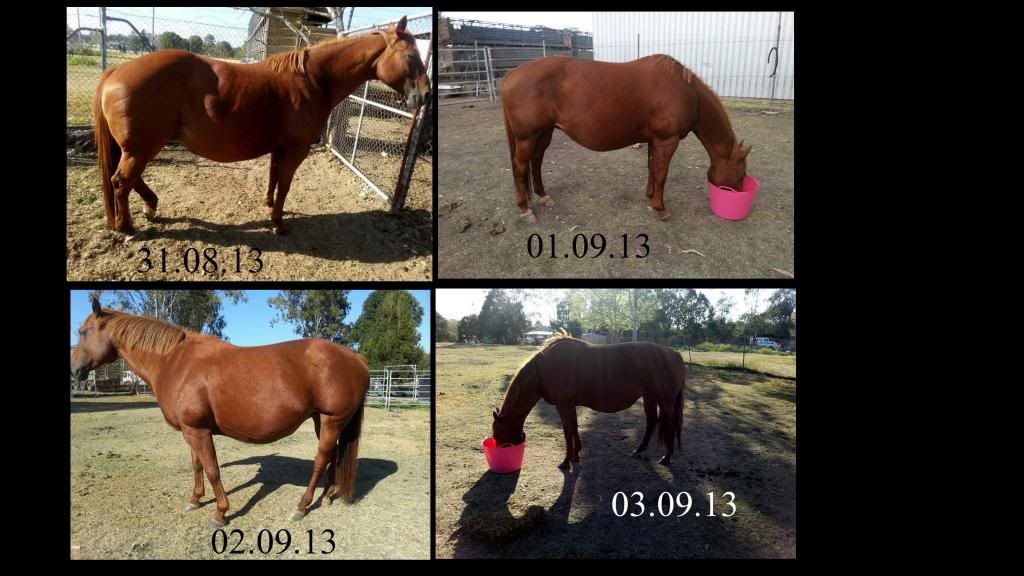 she looks close
Wow big mama! She looks very close! My mare had a foal in July.. she was a maiden as well, so feel your pain about the waiting game! Can't wait to see your foal!
awww... poor mama! She just looks like she feels miserable!
---
"To see the wind's power, the rain's cleansing and the sun's radiant life, one need only to look at the horse."
Can't wait to see the baby! <3 Gah, the filly I had was too much for me... But all these babies make me want another ;)
Oooh - substantial undercarriage!!! I'm thinking triplets
Wow! She definitely looks close! Can't wait! So excited for you!!