Lovely mare, stunning stunning sire, this baby is going to be a cracker!! I bet you're keen, but these bloody mares like us to tear our hair out before they'll let us see the baby, so if you haven't reached the "I'M NEVER BREEDING AGAIN OMG THIS IS TOO MUCH" stage she won't drop yet ;)

I don't know how people survive busy foaling seasons to be honest, by all hobby breeder accounts one mare is stressful enough!
---
REGAL PRINCESS
lol yeah she isn't making it easy I try and pretend like I don't care anymore and she will have it when she has it but deep down im still anxiously waiting haha here's todays pics have included one from behind and front on as I said u cant really see her belly much from the front or the back. her bum around her tail feels very soft now kinda jelly like though she still hasn't really changed bag wise though maybe just because shes a maiden and ive read some don't bag up until birth but who knows lol I just want to see baby haha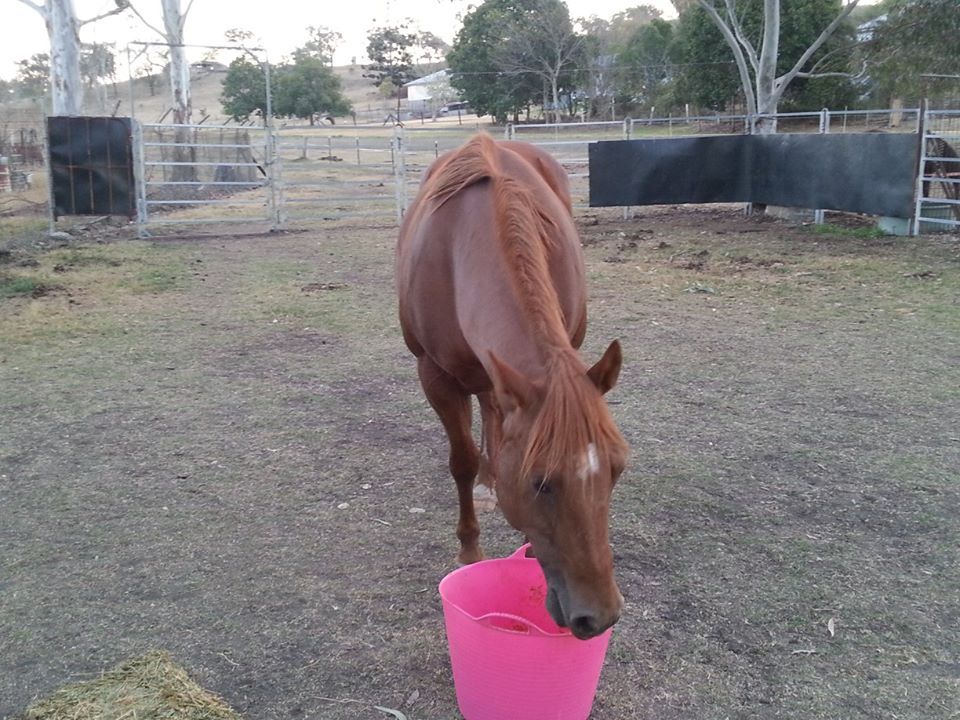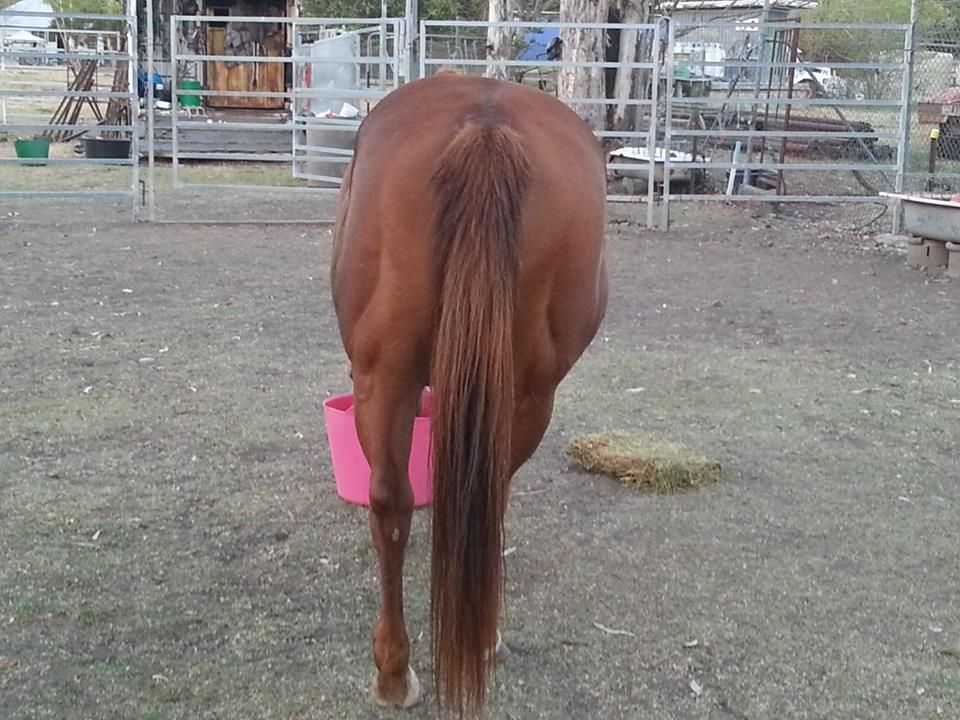 Getting closer...

It's the maidens that confound people, and since my vet says I can't breed my filly ever [due to potentially genetic stifle issues] when I put a mare in foal, she won't be mine. She'll probably be a proven broodmare leased for the breeding season.
---
REGAL PRINCESS
My maiden read the broodmare textbook. She went 337 days (early by most standards) she did start bagging up 7 weeks before foaling. Everything that i read and was told to look for, she did. So, not all maidens are difficult.

has she received her pre-foaling shots?
Posted via Mobile Device
Yeah shes all up to date woth shots. Shes 340 days today. Thought she was in laboir last night she was laying down grunting pretty loud but went back down to check her about an hour and half latter and she was standing up doing nothing she got me all excited think she thought oh i might play a nice trick on this person haha oh well heres to hoping tonight
Posted via Mobile Device
So, any updates today?
---
"To see the wind's power, the rain's cleansing and the sun's radiant life, one need only to look at the horse."
nothing new to report bag still hast changed at all even in the last 10 days at all wondering if she will ever bag up :S . belly still nice and low top of tail very soft and along the side of the tail on her but either side both very soft like jelly. vjay jay still looking the same and no unusual behaviour last nigh during my nightly checks. no change in me either still busting to see baby haha
yesterday afternoons pic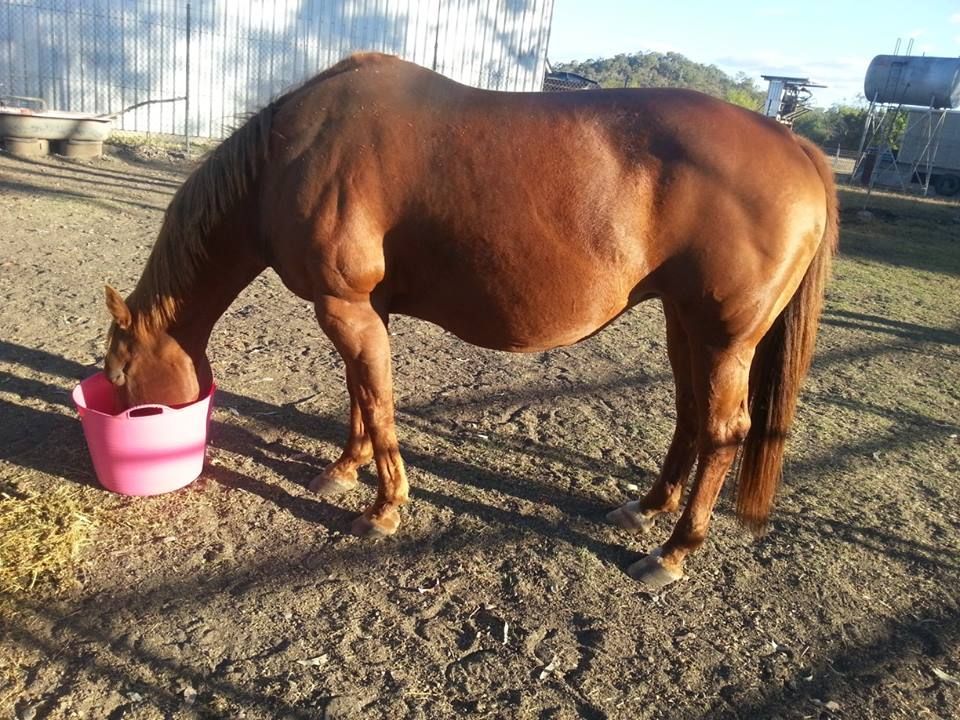 Wow, you can definitely see the bell in her belly, lol!
---
"To see the wind's power, the rain's cleansing and the sun's radiant life, one need only to look at the horse."
That baby is going to be Fred Flintstone-ing her soon!
Posted via Mobile Device