Quote:
Today's pics for you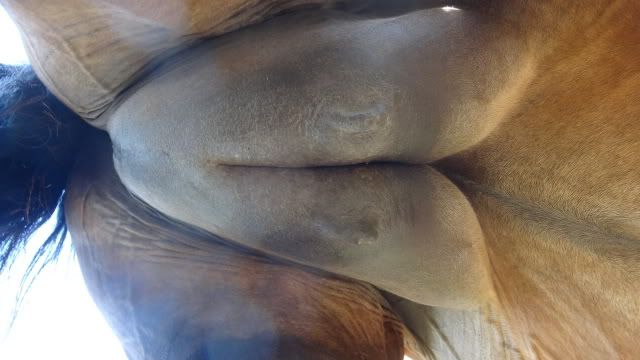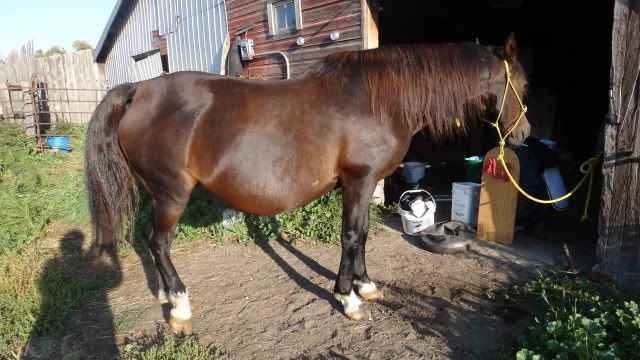 She looks a bit different to the first pic of thread
Is there a trick to seeing pictures? I can't see any..
Can't wait to see her herd of mini's or elephant or hefalump or whatever she has cooked up in there! Come on Ace! Praying for a smooth and healthy delivery! ....and some time soon..... =)
---
One is closer to God's heart on a horse than anywhere else on earth!
Oh my goodness she is huge! Poor Ace, she must be so uncomfortable.

My family has started to ask me "has Ace foaled yet?" just about every day now. That's very unusual for them!
---
I am here to learn! :)
Lets go Aa-ce, lets go! *clap clap*
Come on big mamma, let pop that baby out.
---
Life's shining moments, however big or small, will always out weigh our darkest hour.
Quote:
Today's pics for you
Now THAT is a full udder! Gotta be close!
Oooooh come on Ace I was hoping to wake up to a foal! My show was cancelled tonight due to stupid rain I need something to brighten my day!
---
~ Hope is never light years away ~
I hot so excited when I saw over a 1000 posts..... my hope were dashed! Oh well, praying for a healthy delivery for both momma & foal!
Posted via Mobile Device
Holy smokes, she's going to explode! Surely she has to be very close now.
Looks to have more of a V belly today!

The suspense is killing me!
Posted via Mobile Device