Quote:
Katze that is just AWESOME, laughing so much. I've just got back from 3 days away, and.............still nothing
Darn, looks like you'll have to go away again
---
R.I.P ~ Bubbles - 25yo tb mare - 13.04.2011 ~ 8:30am ~ passed away naturally and peacefully in my arms
Quote:
<- (Golden Horse) *BABEH I HAS SUGAAR FOR J00!*
<- SUGAR
<- Aces girly parts
OMG A BABEH!!!!
This was way to funny! Bf is going to have a cow because I just spit iced tea all over his laptop
I am guessing August 11
Purple Hippo fully tacked, if she goes past the 11th I am thinking that lil hippo is bringing it's own trailer with it!
Seriously, Aug 11, Filly, Bay with a dab of chrome:) Of course you could wind up with a BAB *shrugs* or 2
---
I miss you Rascal. Every day, all day.
I just want to add that I think it will be a bay filly with two white socks. Oh, and like I said before, August 8th.
Time for my guess,

She is going to give me a beautiful little bay filly, with just a touch of chrome early morning on 17th August, my birthday.

If that happens I will be in tears for the whole day for sure.
Glad everyone enjoyed that lol, still no babeh? jeebus....GH pull out the big guns, make an appointment at the spa for a full day!
I'm going to make a guess for August 13th, as it is my friend's birthday.
But it'd be sweet if I came back from vacation on the 8th and there were baby pictures on here!
---
-Kelsey
Horseless currently. Hoping someday that will change.
I'm probably imagining things but
maybe
we are making a little progress??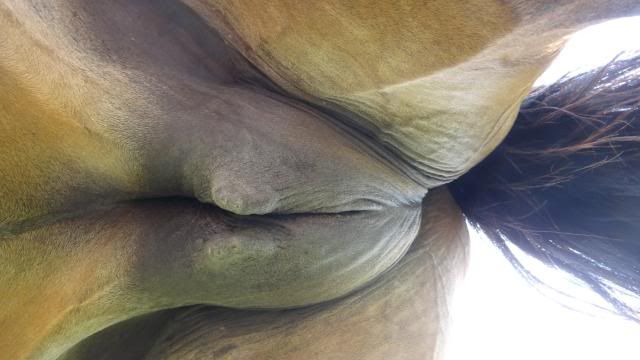 Does your belly hang low, does it wobble to and fro...?
Golden horse... how many days is she now?
Posted via Mobile Device