Our final Miniature foal for 2011 is here!
---
And my favorite,
ANOTHER colt, sheesh! But, I sure do LOVE that spotted bum :)
Adorable!!!
What base color is he? He looks sort of gray, so will he be black? Or is he something brown-based? It doesn't matter of course, he is gorgeous! I was just curious because I like to learn about foal colors.
Well congratulations on another healthy baby boy!
What interesting color, I am curious too about what he will turn?
---
Thank you! :)
He is silver black (aka silver dapple). Mom is silver dunskin (well, instead of on a bay it's on a brown...), daddy is black (appy). Cocoa's other two foals have both been chestnuts. This is Chianti's (daddy) 4th, the other two from my mares were also both chestnut, and the other foal of his is from an outside mare, she got black.
Mom (shaved, so color not "true")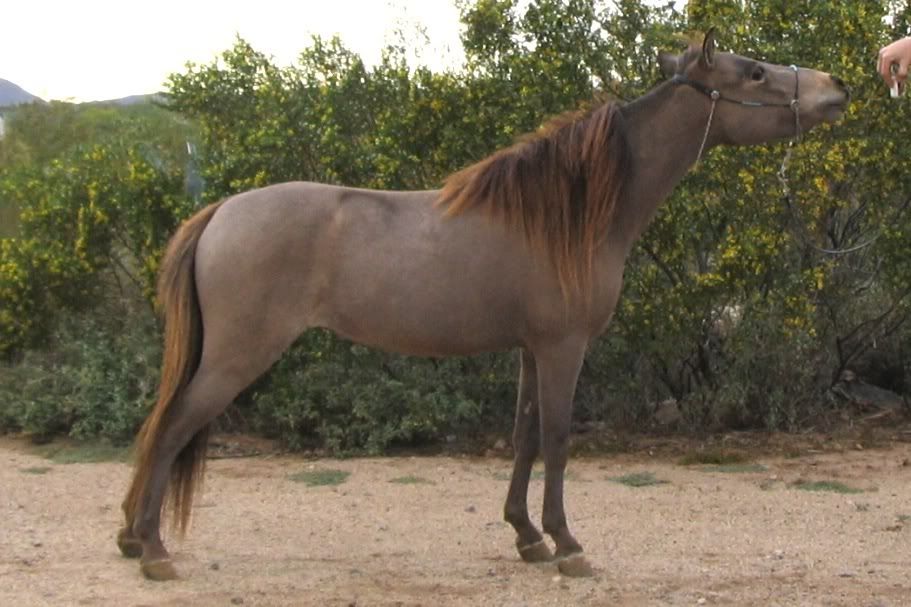 And dad: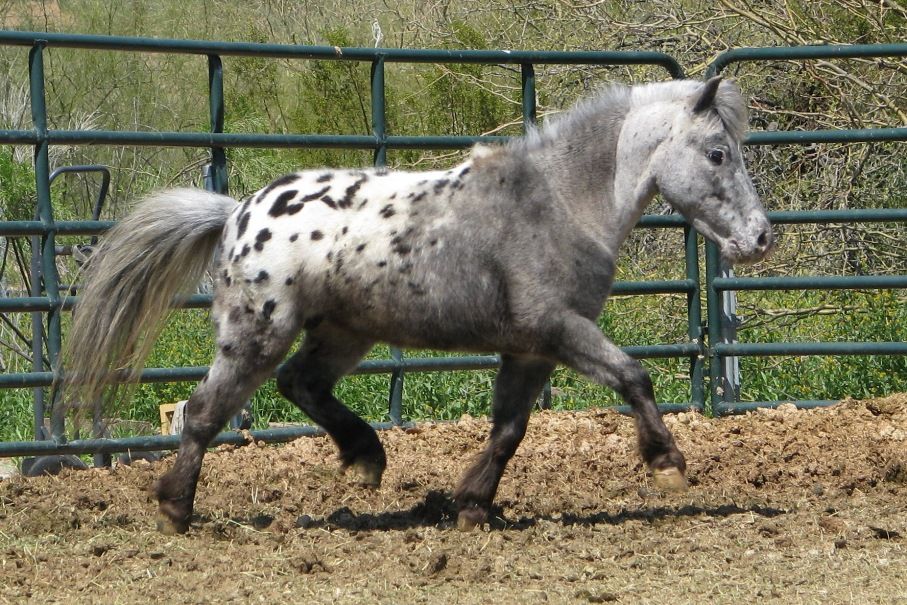 I love silver black, they're like a dappled grey but never loose their color. The only bad thing is until they're about 2, once they shed the foal coat they look white and no one believes me when I say they're appy unless you REALLY look at them lol! This is my other silver black spotted blanket appy as a baby and now as a yearling (now he's starting to get some dark silver hairs back in, but not yet in the shaved photos)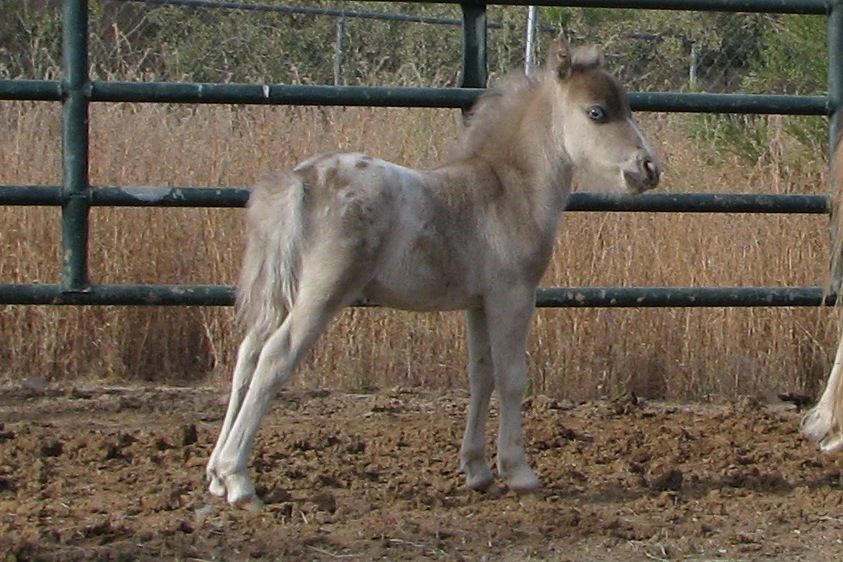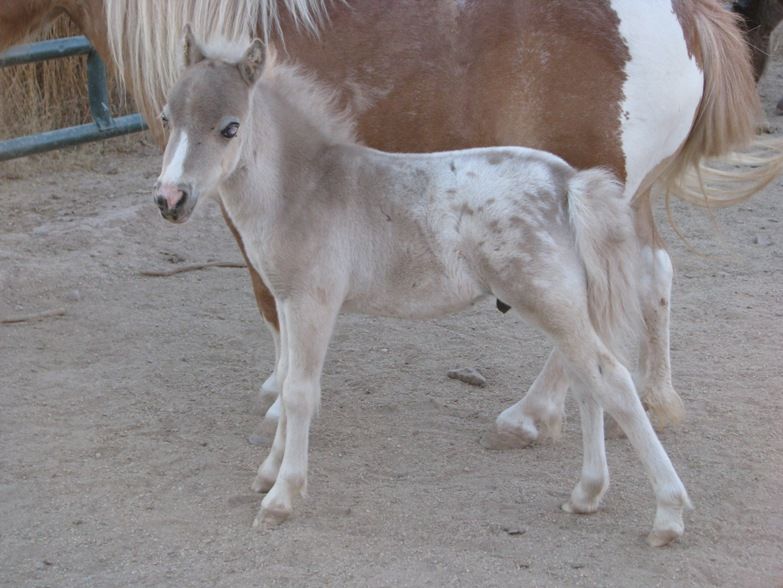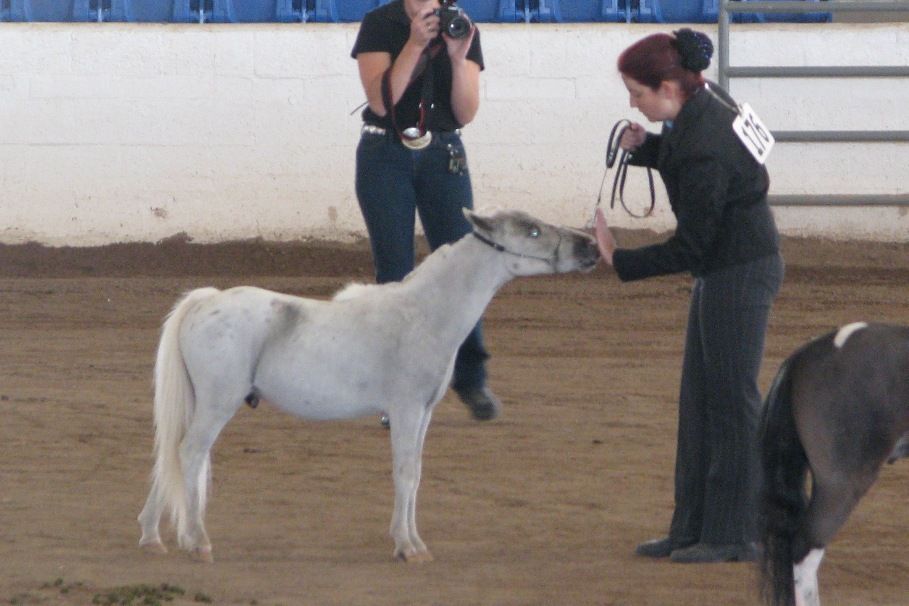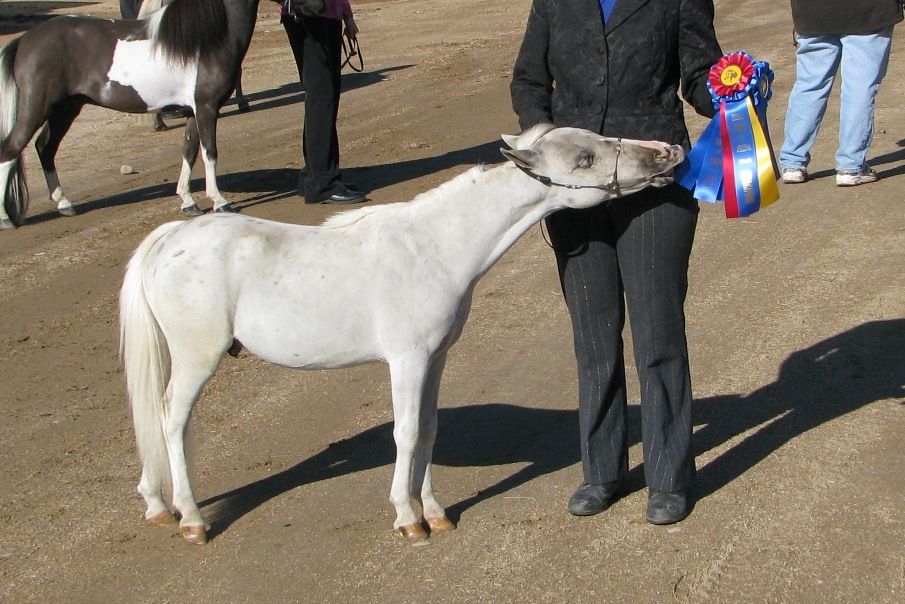 Congrats, he's adorable
---
So in lies the madness, the pursuit of the impossible in the face of the complete assurance that you will fail, and yet still you chase.
Cuuuuute!
---
Cross Country- The act of hurling yourself and your equine partner at a stationary object with poise and grace while attempting to survive...

SO CUTE! Love your other photos describing the colors, too. Congrats on a healthy last foal!!
---
A good horse is worth more than riches. ~ Spanish Proverb
Congrats!!! What a handsome little guy!!
Beautiful as ever! Love, love love! Very nice baby!