Subbing:) She reminds me of my colt's mother, really close to the same color!
What a lovely pair! Cunningham is a gem, and a very impressive mover - I got to meet him when I was in Cali a couple years back.
---
The lovely images above provided by CVLC Photography cvlphotography.com
Greys are fabulous but they are very prone to cancer (sarcomas)
Wow that's so cool you got to meet him! From what we hear he is very calm and well behaved with a great mind.
The mare looks like it could be a smokey black, which means it could carry a smokey black, black, bay, or grey filly or colt. I could be wrong, but that is what I think.
She's not smokey black. She's a very dark red or liver mare.
Can't wait to she what she has. Any color I am sure will be beautiful from both these gorgeous horses
---
"True friendship is sitting together in silence and feeling like it was the best coversation you've ever had."
Areion - 2010 AQH Palomino Mare
Wow, another week passed already! Is it just me or is time being sucked into a vortex somewhere?
Quinoa is doing great, no changes yet except getting ever larger. She has finally accepted that she is now living in the preg pen and has stopped trying to pull our fences over. For a while there she would follow me along the fence from my door to the barn as if to say, "Hey! I think you forgot I was in here, this isn't my pen!"
As I was taking pictures this morning I saw the foal moving around. I put my hand up to her belly and BAM! A little foot poked out and jabbed me twice! I was so excited!! (and no, I did not get a little teary, why would you ask that? .......*sniff*)
The baby bump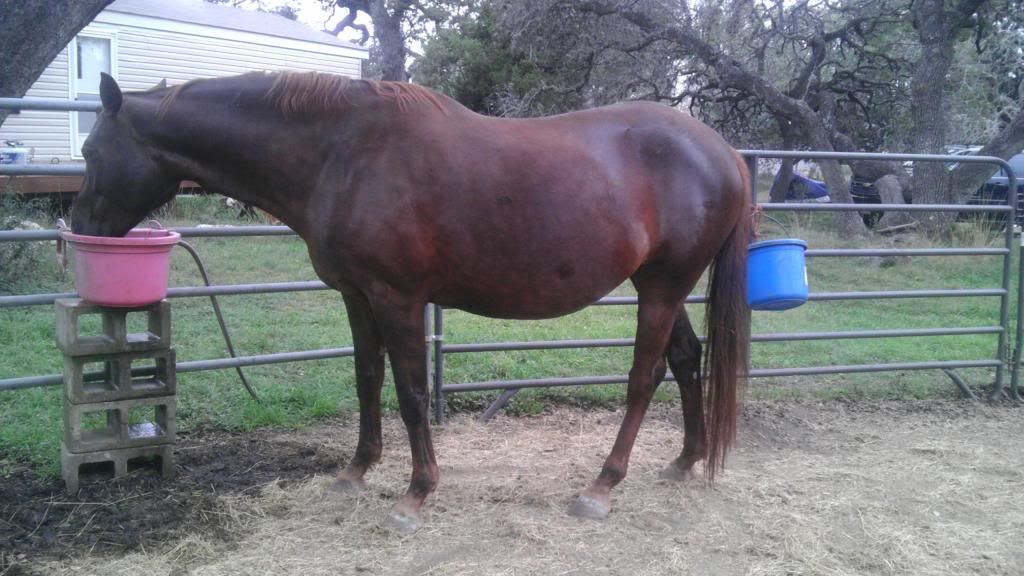 Ahhhh, quenching her thirst
Still a beautiful pregnant lady!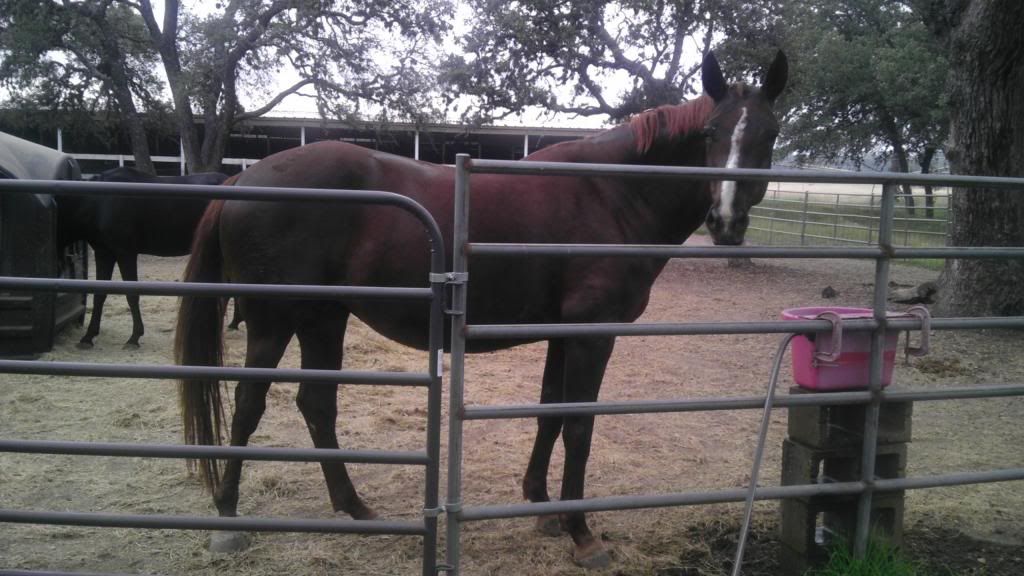 I can't wait to see the new arrivals!
---
People with true credibility and integrity don't need to tell other people how great they are.
As usual, the Sunday update!
Still not much to report, she has officially passed the nine month mark now so she is heading down the homestretch. Next time I'll post a picture of her udder for comparison, although her teats are still so teeny tiny right now that it's hard to imagine them supporting a foal! Preference is the mare behind her in one of the pictures, she is the other mare due on March 1st two weeks after Quinoa.