Awesome! She's looking good and beautiful as always. Thanks for all the updates
Posted via Mobile Device
Subbing** Something makes me think you're getting a bay. Congrats! Sorry if I missed this, do you have a preferred gender? :)
Well we did fetal sexing so we know its a girl. But that's what I wanted so I'm happy! Lol
I am soo exited! hope all goes well:)
Subbing!
---
If at first you don't succeed, try, try again
Alrighty, this time we have a two week update! I went back to MN for Christmas so the schedule got interrupted.
Quinoa is just getting larger and larger. She got her last round of vaccinations yesterday so she is all up to date on everything, all that's left is to have that baby! I've got her in her foaling stall today since we're expecting some rain tonight. She loves the big space! We've gotta start thinking of feminine Q names since it's a girl, and fillies are named with the first letter of the mare. That should be interesting lol. I also included a boobie pic so you can see how small they are. *tee hee* It's bad quality cause she kept moving but you get the idea. We have a month and 12 days left until her due date!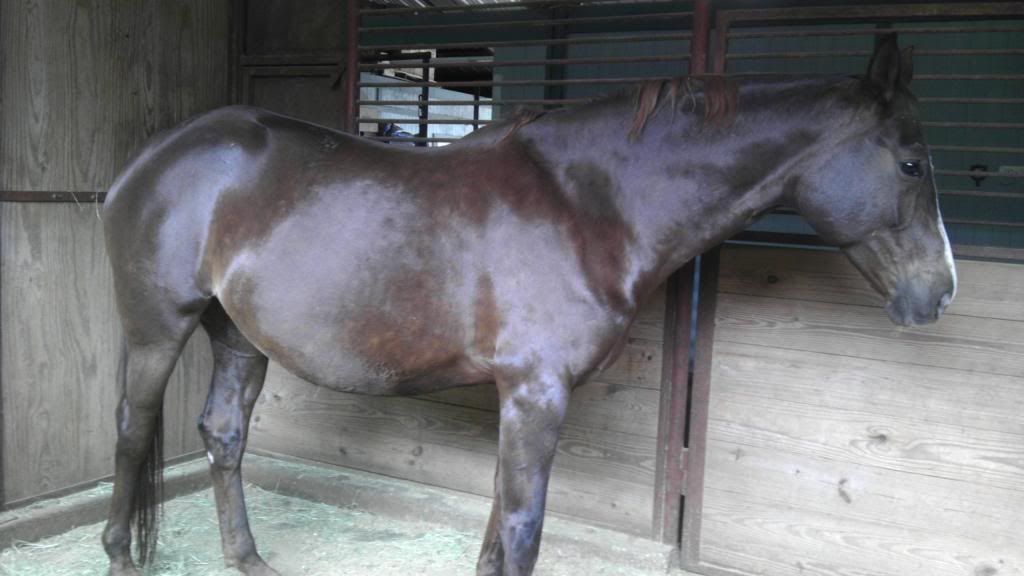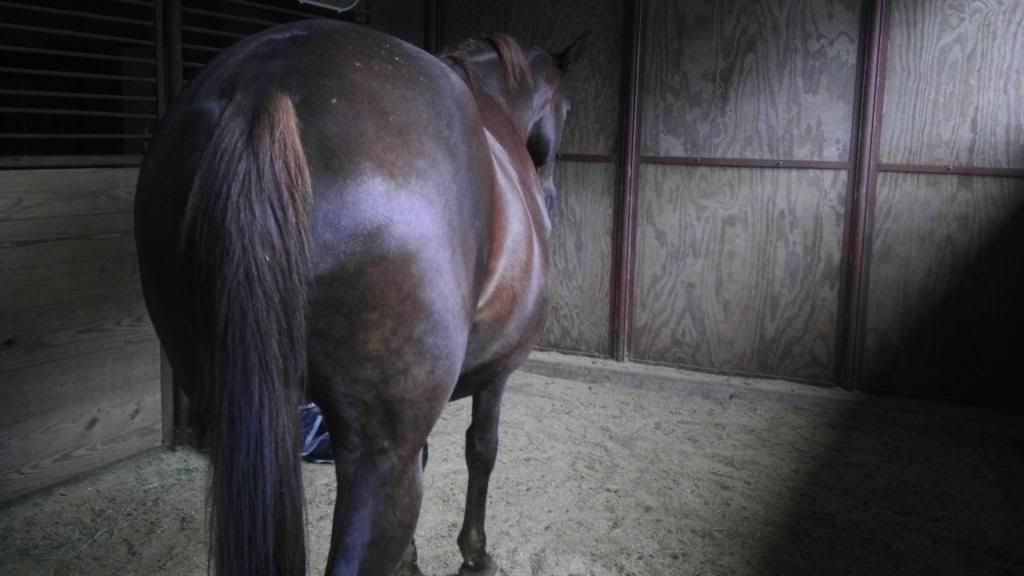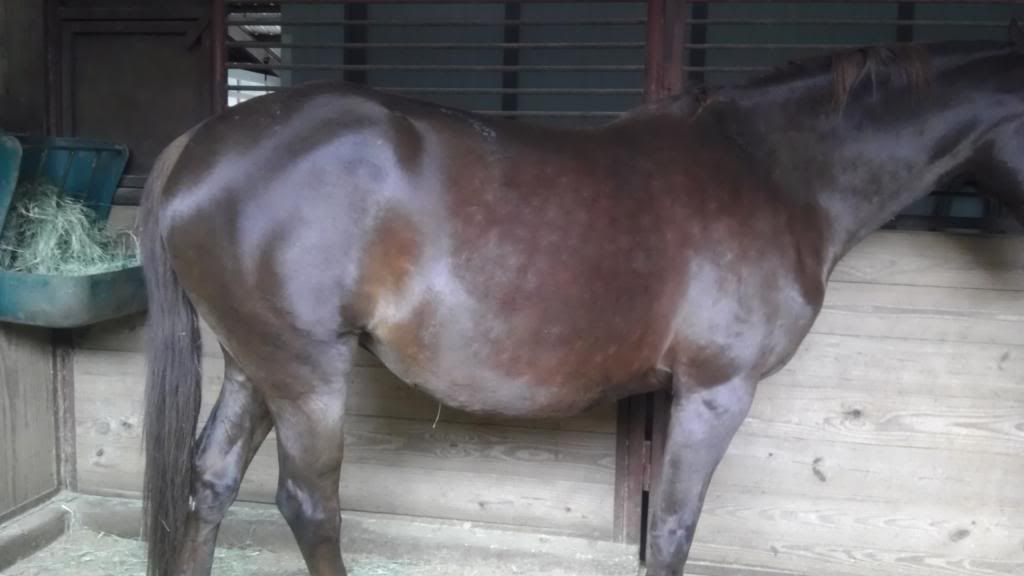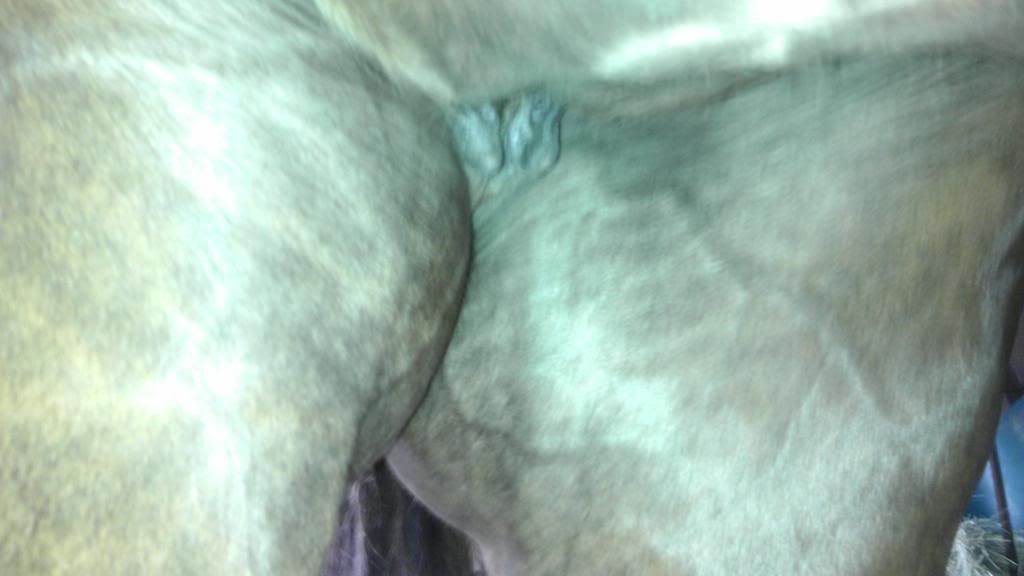 Quote:
Well we did fetal sexing so we know its a girl. But that's what I wanted so I'm happy! Lol
So awesome that you did the fetal sexing. Pretty cool that they can do that now. I know a lot of people dont, but sure as heck I would!
She sure looks like she is progressing nicely
That's a beautiful mare you have there, can't wait to see the baby!
---
1 dog away from hoarderdom!
Thank you all! She really is coming down the homestretch now. For some reason I have the feeling we are only a month away from foaling, I think she will go a week or two earlier than her Feb 12th due date. There's a lot of progression to be made though, the baby is no where near dropping and there's no udder development to speak of yet. This is the worst part of the wait, you're so close yet so far!
I am so jealous that you were able to do fetal sexing. I've tried but we've not been able to get a good view yet. Either the mares didn't cooperate with where the fetus was sitting, or I couldn't get the vet's schedule to fit the time window :(

As for names I vote for Quintessential or Quinn.
Posted via Mobile Device