Omg I LOVE the name Quinn! I am totally going to suggest that. I also liked Quiterie, which means tranquil in French, but not as much as Quinn.
Yeah this was the first fetal sexing I had seen, it was amazing! At 60 days they already look like a miniature horse in there. We watched her spin around and her little front legs moved like she was waving.
it was very obvious she was a girl.
Quadira is nice too, it means powerful in Arabic.
I don't have any pictures for you today because it is cold and WINDY here! They've all got their winter blankets on and I didn't feel like hassling with it flapping around like a kite, I just wanted to get back inside where it was warmer. However, we do have some progress! Her udder is starting to fill a little. It's still very small but there is definitely some milk production happening. The left side is larger and harder than the right but that will fluctuate over the next few weeks. It just means we are that much closer. :)
HUGE amounts of progress this week! Quinoa's tail head has suddenly become very squishy, and her bag has filled up quite a bit. The teats are even filled! Hooray for progress!!
We are going to start bringing her in at night, just to get used to the routine of sleeping in her stall and spending the night away from the herd. We might start putting the breeder alert on her halter, but I still think she has another week before we really begin foal watching every night.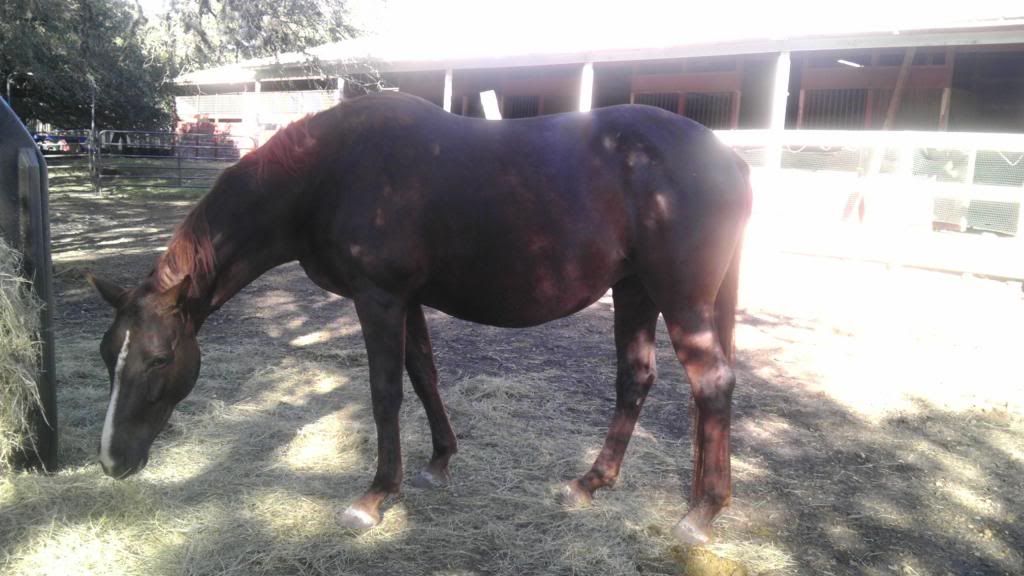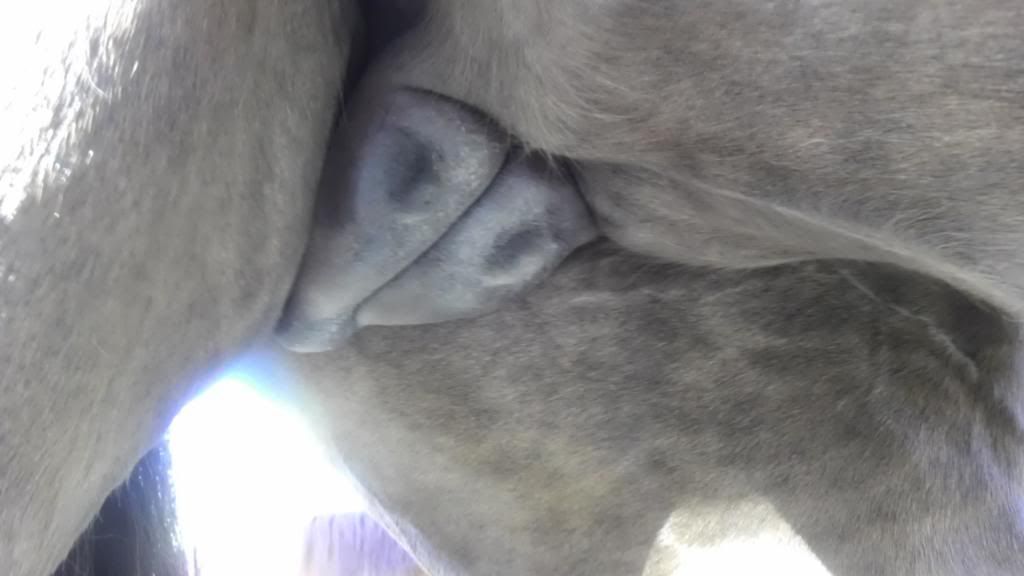 Also as a side note, just four more days until she's at day 320. We've almost made it!
Yay!! Thank you the update!
---
"True friendship is sitting together in silence and feeling like it was the best coversation you've ever had."
Areion - 2010 AQH Palomino Mare
She is gorgeous! I would want a filly just like her!
Subbing! I love her head. It's so feminine.
---
Proud owner of ~Mana: 6yo Arabian gelding~Pearl 13yo Arabian~Danzer 14yo Arabian mare~ Tiny mini filly
Thanks everyone! It's great to see she has so many fans out there.
Last night was the first night of official foal watch. The other manager and I live 50 ft away from the barn so we don't have to camp out, but we are now on call until the baby arrives. I know it's a little early, but seeing as she is a maiden and we don't know how this will go, we decided to just bite the bullet and buckle down for some long nights! She has a very jiggly tail head, lengthening vulva, full udder, and the foal seems to have dropped down in the past week to a more locked and loaded foaling position. (You'll have to tell me if you see a difference, I see her every day) I wanted to test her milk pH but she was too sore for me to try for anything more than a drop of clearish yellow milk. I'll try again in a few days and see where we are at on that.
As for her attitude, she seems very 'quiet'. I don't know how else to describe it other than that. She even pinned her ears at Saraya who is her good buddy, so I think she is feeling pretty miserable! I have made the prediction that she will foal out on the 7th. Any other guesses?
Big belly, eating at the hay hut as usual
A full bag, ignore the dirt on the teat (it's not wax)