Update on Red
---
Turns out the little guy has contracted tendons in one of his hind legs. Nothing serious, but I posted pictures that kind of shows what's going on. I think he was born with it but we just barely noticed because he tends to rest that foot a lot, and I didn't pay much attention to it when he was walking.
You can see the foot in these first two pictures, it's his right hind leg that looks like he's resting it, which he probably is because I'm guessing it's not as comfortable to put too much weight on it. The third picture was actually one where he walked off, but you can see on the far left that he does put weight on it, it just doesn't quite straighten out like the other one.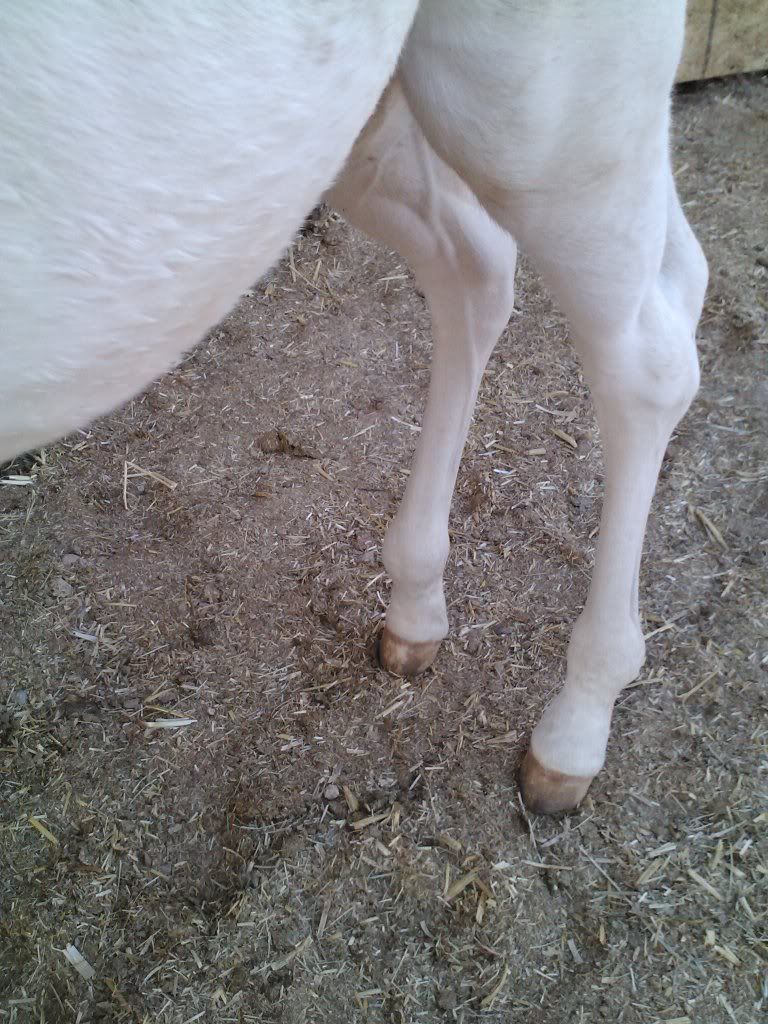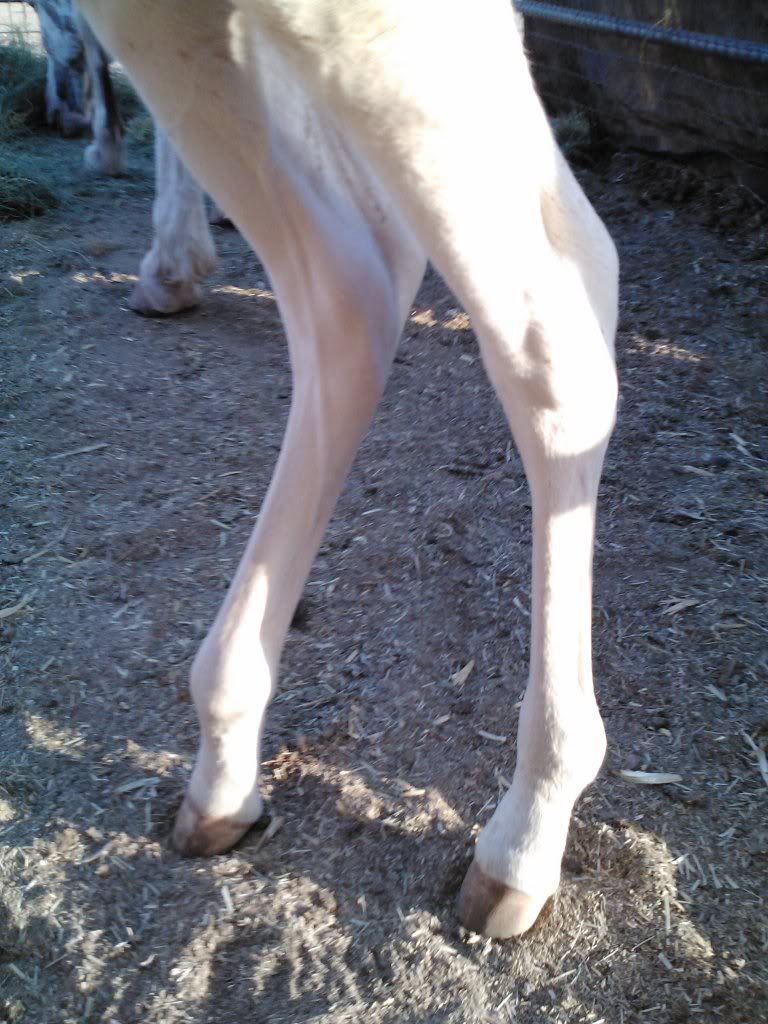 I also posted a video of his first time out to run, and he obviously has no problem with that. Please ignore the background commintary and shakiness of the video. I was trying to keep them away from the stalls that had the other horses in them while recording.
YouTube - 055
Have you thought about wrapping that leg.
The foal that was born on Aug 2 last year was born with his front tendons contracted.
The vet came out and wrapped them. We kept them wrapped for 12 weeks and his legs are now straigt as a board. Shalom
I've read that it's a lot more common for contracted tendons to happen in the front legs. His hind leg isn't severe enough to need wrapping. After only a few days of making sure he got out for at least 30min of exercise, his leg looks like it has more flexibility. It almost looks normal, except his right heel doesn't quite touch the ground the same, so we will probably have a toe extension put on.