Tolando really strikes me the most.. I like his confirmation of course, but he also carries nice muscling. He is very perportionate in his structure. His build just stands out more then the others to me.. but thats me, and with out looking at his pedigree!
---
Dixon's Red Hot Ember
Tolando stood out to me as well. I don't know much about conformation, but many of the horses seemed to have overdeveloped shoulders (or underdeveloped hindquarters) in comparison to the other half of their body; Tolando seemed more balanced. Of course, this could be due to the poses in each photo and I could be picking up on something that's actually a fault due to my ignorance.
---
If you believe everything you read, better not read.
Japanese Proverb

I agree I like Tolando the most too.
Ya im liking Tolando the most. I dont know a thing about these horses but i like him...lol
I like Zhivago best just from the pictures. If I were selecting for my mare I would have to compare confo and look at performance records and pedigrees.
Quote:
I like this one.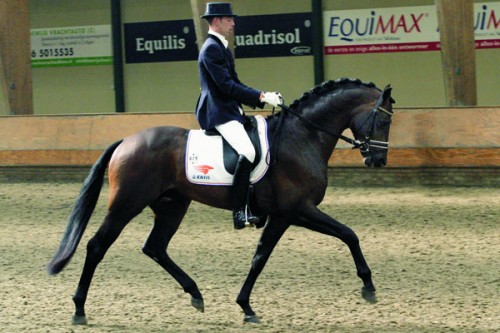 He's the one I would also have chosen. I like his confo.
They are all fine stallions. It really depends on which one best compliments the mare.