Stars foaling thread.
---
This is star, I don't know how far along she is.
Same mare from my other thread that said 'question'
I believe she is pregnant. I got her owner to bring here so we can take care of her. She is 20+ years old.
-she is not mine-
Go ahead. And guess how far along you think she is.
I'll post pics every other day
The day she was brought here. About 4 days ago.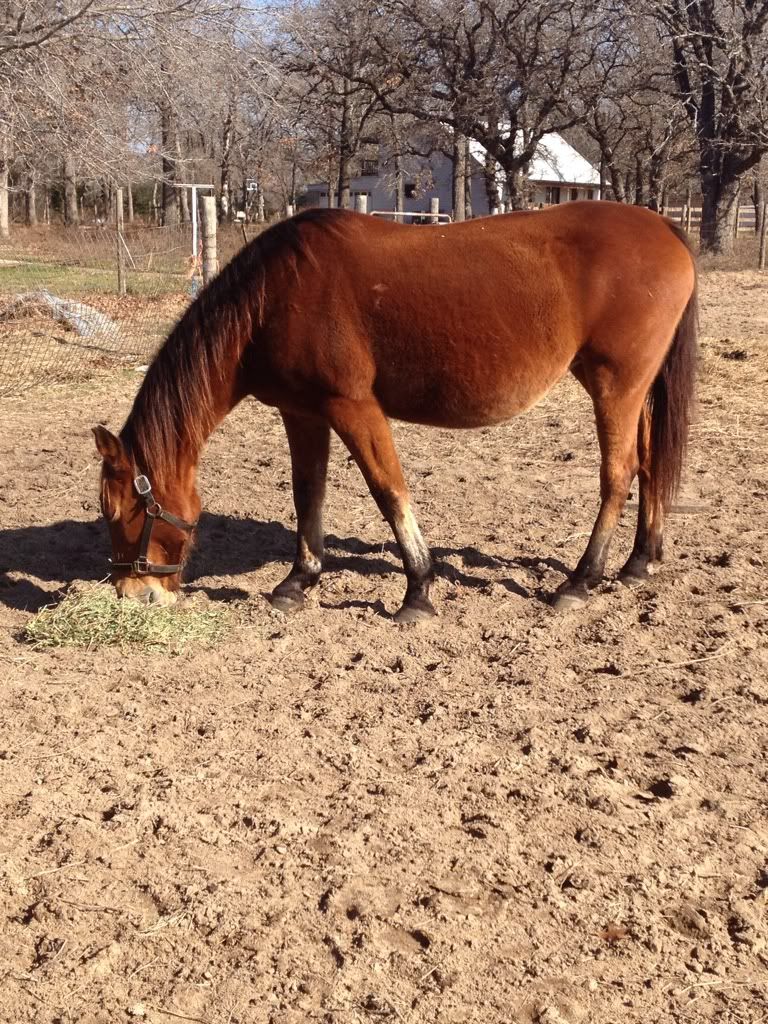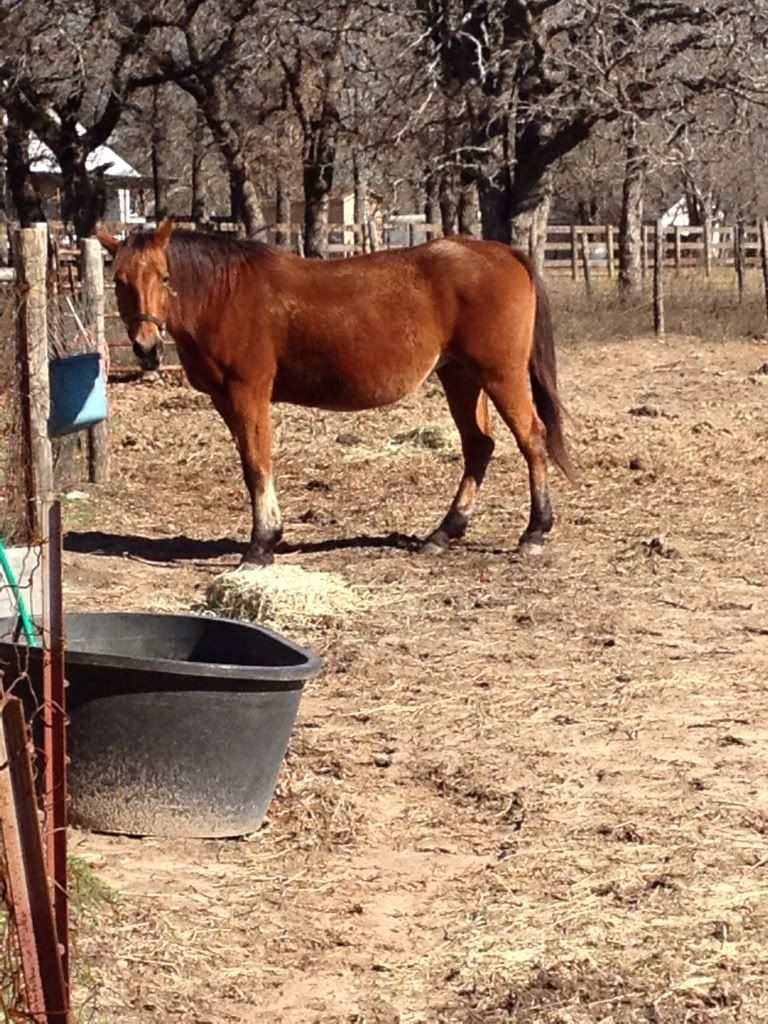 Today.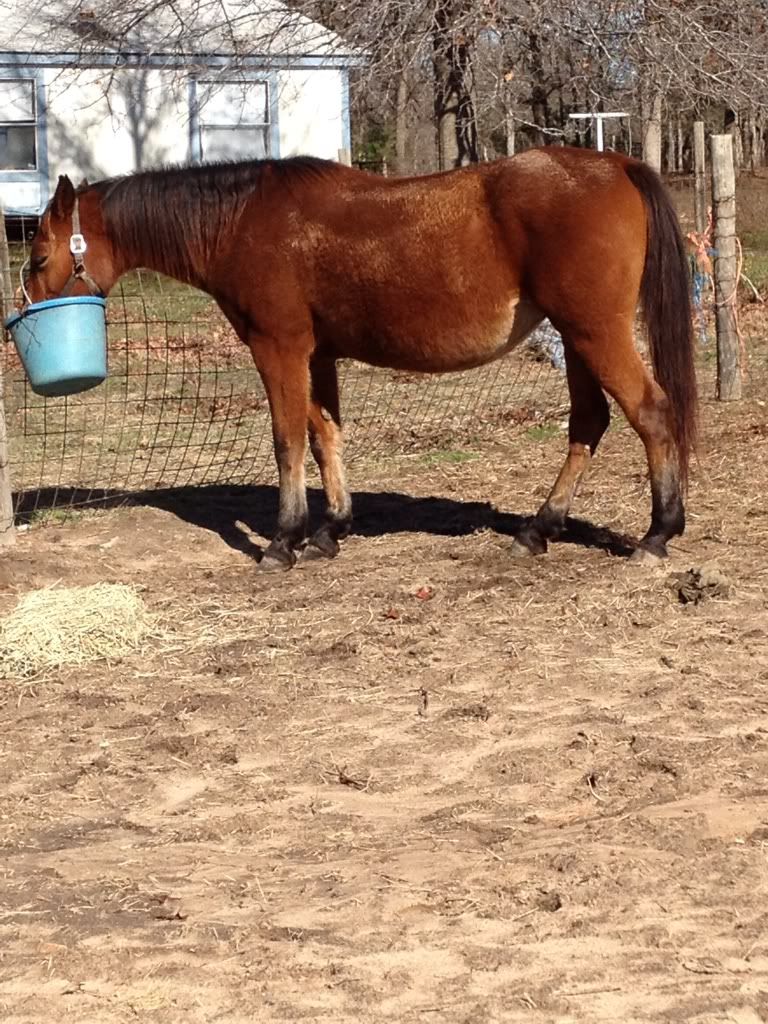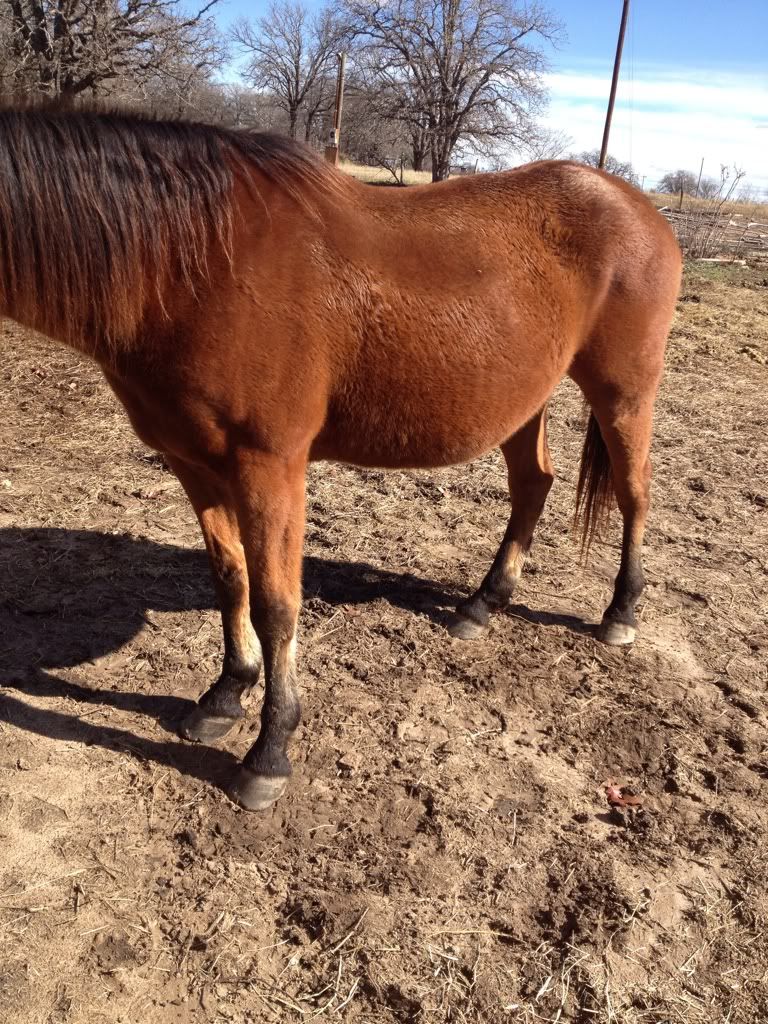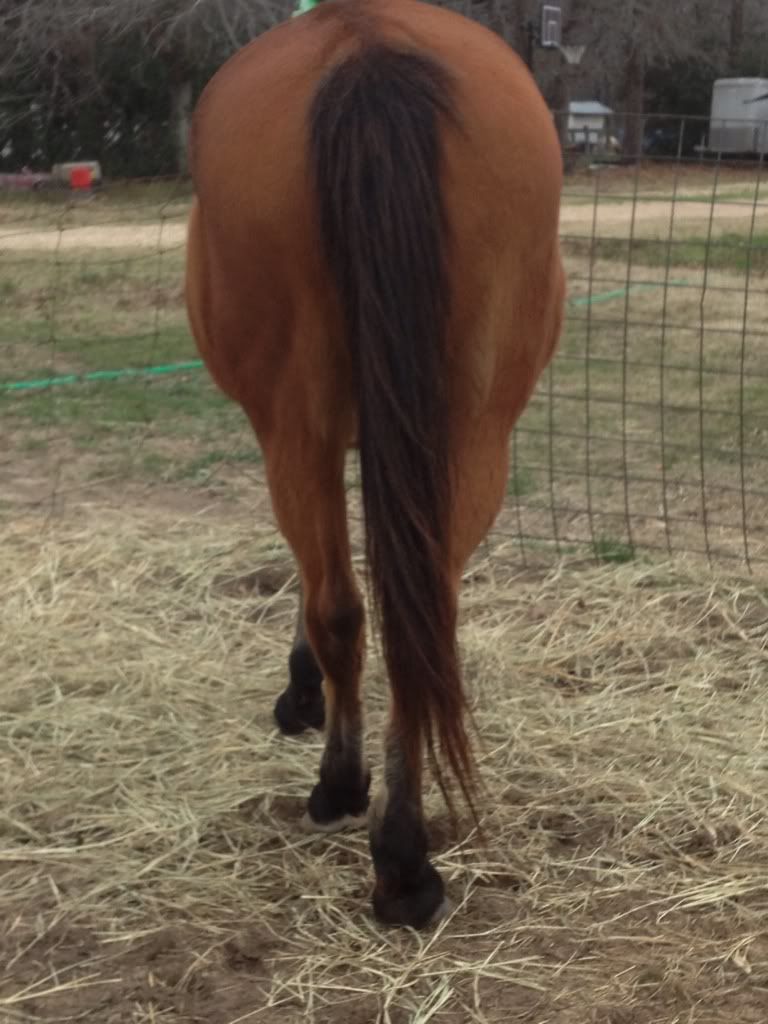 Yearling
Join Date: Jan 2012
Location: In the middle of NOWHERE! (seriously...)
Posts: 861
• Horses: 0
Subbing! I want to see how the baby is going to look, being inbred and all..
is that wrong of me?
---
Strength
lies within the heart
but the strength to trust
lies between the horse and his rider.
Good for you for taking care of her
Has she been vetted? What feed is she on?
Put her on a round bale and I'll have mare and foal feed next time I go get feed.
She was on only pasture

No she hasn't been vetted.
This isn't my horse.
I have my own horses I need to save vet money for, of course I will get a vet out for her if absolutely needed.
Ok good. She should be on some broodmare feed. I'm just asking about the vetting as it would give you an idea IF he is pregnant or not, do you feel anything moving with her at all, and how far along she really is. At 20+ it's too bad that she could be pregnant.
I've seen what I think is movement in there.
I really would like to know but I don't wanna spend extra money and be out should there be an emergency.
Is there someone who can take her that can afford the vet/feed bills? A pregnant mare especially at her age will need specialised feeding - and a lot of it!
This could get very expensive for you.