View Poll Results

: What color/gender do you think she will have? Chestnut mare x Palomino stud

Chestnut Colt
9
13.43%
Chestnut Filly
8
11.94%
Palomino Colt
18
26.87%
Palomino Filly
32
47.76%
Voters: 67. You may not vote on this poll
Hoofprints in the Sand; Gorgeous horse!
Quote:
Hoofprints in the Sand; Gorgeous horse!
Thanks!
Can't wait to see your pretty little foal!!
---
"The times when you have seen only one set of footprints in the sand, is when I carried you..."
I just have to share this photo of Stella and her, also very pregnant, friend Emita.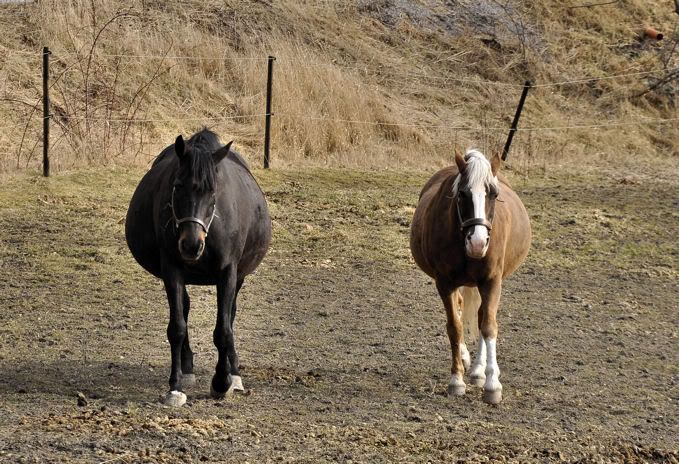 Emita is due to foal 10-14 days after my mare! She's huge, but she have had six foals already.
Good gracious! That other mare looks like she's about to pop!
Subbing. I'm so in love with this mare, I can't wait to see her foal!
Subbing! Beautiful mare!
Posted via Mobile Device
Emita looks like she swallowed a whale! Poor baby.
I agree with you all, Emita is huge! But she's old and is the mother of six babies.
This is Emitas baby from last year!
I felt both babies kick today!
My mare's baby is the quiet type I'm lucky if I catch it kicking, Emitas baby looks like it's trying to punch it's way out. Lol.
My mare is filling up her udder even more though, so we're keeping a close eye on her.
Awwwww what a cuuuute baby!!!
Posted via Mobile Device