.. WOWZA.. That is possibly one of the most stunning foals I have ever seen.
Gorgeous baby! I am in love with leopard appys. Looking forward to see more pictures!
still dont think these are goggles?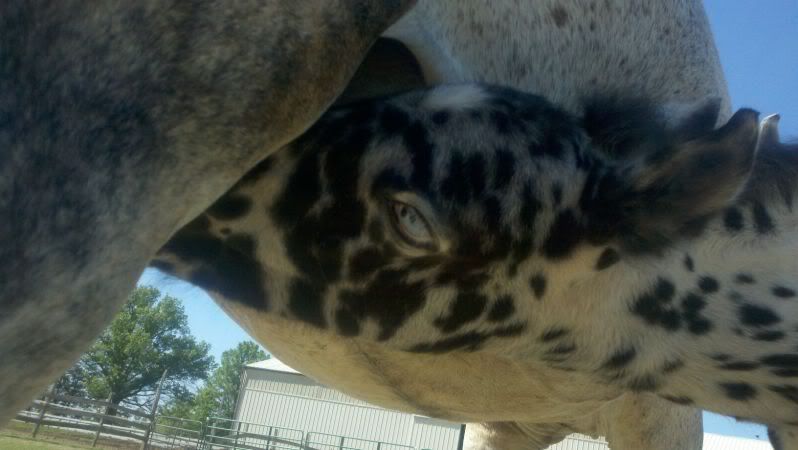 Boy .. he's a big'un! He'll be a pretty blue-eyed gray .. *wink*
He's just gorgeous, glad you are taking plenty of pictures! It will be interesting so see how and if his cooling changes as he grows. He's got good, strong-looking legs already!