Pretty girl!
---
People with true credibility and integrity don't need to tell other people how great they are.
Oh wow, I can't even imagine all that hay! I'd never be able to have as many critters as I do, hubby already gave me a strange look when I bought, as he called it, a bundle of dead grass.

And thank you! I'm showing her good side, she can be a real witch to all living things but people. ;)
Posted via Mobile Device
The foal was really bulging out when I checked the horses this afternoon, she doesn't normally look this big head on, that's why most of her pics here are from the side! But here is a good one, haha.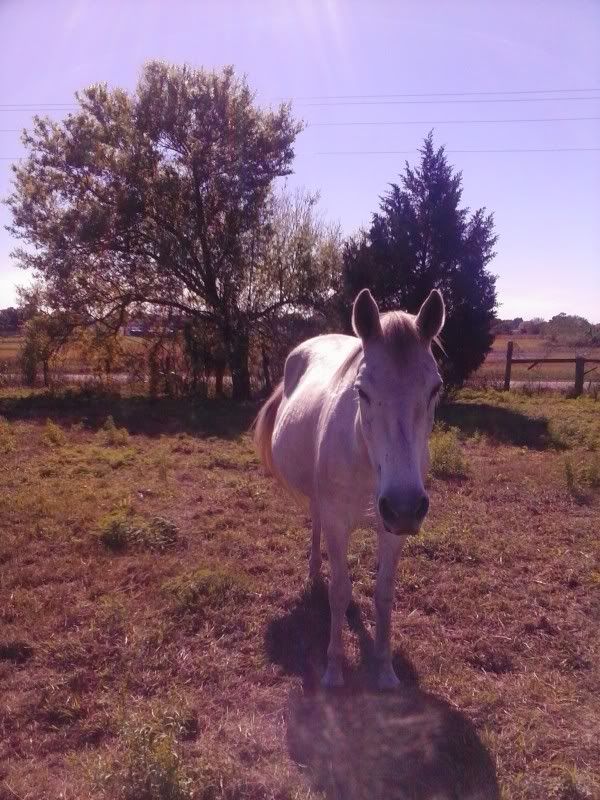 Posted via Mobile Device
AW -- I can't wait! She's looking huge and still gorgeous. I bet you're getting excited!
---
"Every person you will meet will have at least one great quality. Duplicate it and leave the rest." --Clinton Anderson
**Subbing!** Heres to a safe and happy foaling
No changes so far! She still has a tiny bag which is fine by me, it has been rainy and chilly at night anyway. She is still eating like a pig. I'll get some more pictures up today. :)
Posted via Mobile Device
She was not being cooperative for pictures today but I managed to sneak one!
Posted via Mobile Device
Little miss 'I hate everything' having her breakfast today.
She is hanging wide today!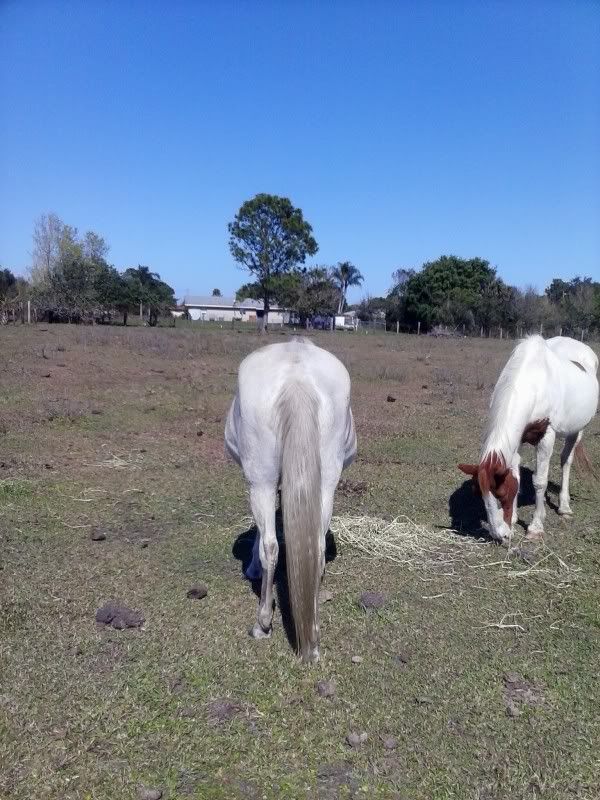 Posted via Mobile Device
She is such a lovely girl, I have always wanted a grey.
Best wishes for your journey!
Posted via Mobile Device