Tirana's Foaling Thread
---
So I thought it would be neat to start a thread for my sweetheart Tirana, a pregnant mare here at First Flight Farm. As the farm manager, I'm the one who gets to watch as she begins to plump up and get her pregnant waddle, and I thought it would be fun to share the last few months of the process with the rest of the breeding board.
She's a registered Oldenburg mare out of Teodora by French Kiss, and is bred to a Trakehner stallion, Grafenstolz. She is INCREDIBLY sweet and is one of the favorites around here. We're so excited to meet her foal! When the vet came and did his last scan it was confirmed that it's a filly so there's not much to guess about sex, but she's due on my birthday (June 2nd) so I'm hoping that she bakes until then.
Here's a pic of Tirana before she was pregnant, I'll post more of the belly bump tomorrow in the daylight.
(I know she still has a few months to go but I'm just so excited! I couldn't wait any longer to make her a thread)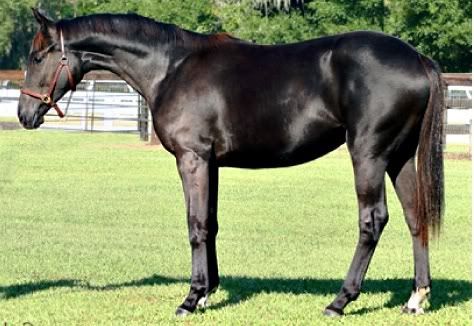 This will be a beautiful filly! Can you post pictures of daddy to be?
Sorry for the long delay, but here are some baby bump and udder pictures. She is at 316 days as of today but she is already bagging up and producing some sticky cream colored stuff (and then clear/milky colored milk). She has been acting very uncomfortable so we put the breeder alert onto her halter which calls us any time she lays down for more than 7 seconds. I took a few pictures of different angles and then the necessary boobie shot. :) Also, her milk pH was about an 8. What do you think? Will we have an early filly this year?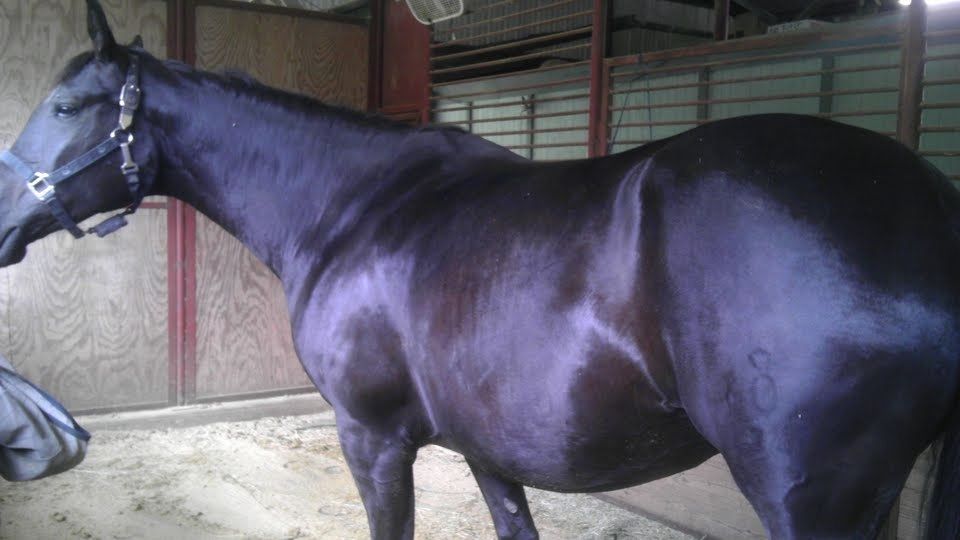 And here's a picture of the sire: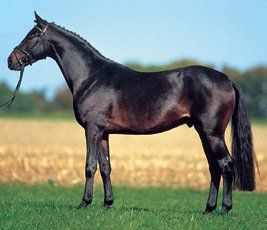 I really want to see this baby, lol. She's going to be stunning!!
I can't wait either!! We calculated it and theres a very high chance she's going to be black. We told Tirana she needs to be black with some nice chrome so hopefully she indulges us and gets our order right. ;) Also, her tail head is feeling quite jiggly but the most marked difference is her vulva. It is VERY stretched and elongated so we are thinking it may be soon. The only thing is that she doesn't have the 'V' shape and just doesn't look that big....
I will make a guess that she will foal in one week ;)

Could be wrong, but I think her udder will be filling up more before the big day :)
I think so too. Her left teat was exactly the same size as the right teat but I had stripped a little milk off her to test the pH. Her bag has been fluctuating so much. We get hopeful and then it goes back down again. Darn mares like to tease....
Oh...they are both gorgeous! I can't wait to see this foal!!!
---
Is all that we see or seem
But a dream within a dream?-Edgar Allen Poe
Yearling
Join Date: Aug 2011
Location: Central Texas, easily mistaken for a big bowl of dust!!
Posts: 1,427
• Horses:
1
This is going to be one beautiful filly! What plans do you have for the baby? :)
Posted via Mobile Device
Beautiful horses, can't wait to see her foal!