Yes yes yes! Sequel seems to never put her tail down! At least the last few days. She sometimes holds it up and to the side for quite awhile as well.
---
Is all that we see or seem
But a dream within a dream?-Edgar Allen Poe
It's totally driving me crazy. Every time she does it I start looking for the white of the amnion or any sign of her water breaking....*sigh* Maybe not watching would make the wait seem more bearable haha.
I think they enjoy torturing us :p
---
Is all that we see or seem
But a dream within a dream?-Edgar Allen Poe
I think so too hahaha. She's at day 320 today, yay for mile markers!!! Hopefully she will get to the point where she can no longer lay down though, she set off the breeder alert 11 times last night.
....it's safe to say I'm in zombie mode today
Tell them to hurry up for the poor little teenager who has no foals around to snuggle, and has to fawn over pictures instead... D:
Just a reminder as I am sure you know to get rid of the sawdust and have straw down. A friend lost her baby when it inhaled sawdust and clooged it's nasal passages.
We have straw all laid out and ready to go. It would be a horrible thing to put all this effort into a baby just to have that happen in the end :(
Well I'm on duty for another night of foal watch and there she is on the monitor, laying flat out like a dog in deep sleep. I have NEVER seen a horse lay down this much, let alone a very pregnant mare! Makes me want to find another type of foaling monitor... :/ We have bets going in the office each morning about how many times she will give us a false alarm. It was 18 times a few nights ago, that's my guess for tonight too. Grr!! We will all be dead by the time our filly arrives! lol

She has not made any changes in the past few days except for her tail head getting very jiggly. It's like mush up there! Her vulva is still stretched out but her bag got smaller and the baby doesn't seem to have dropped into position. She still seems to be riding up high rather than dropping down in the belly for that 'V' shape. It seems like we have a few more weeks to go :(
Here are some pics!
Tirana laying down in her stall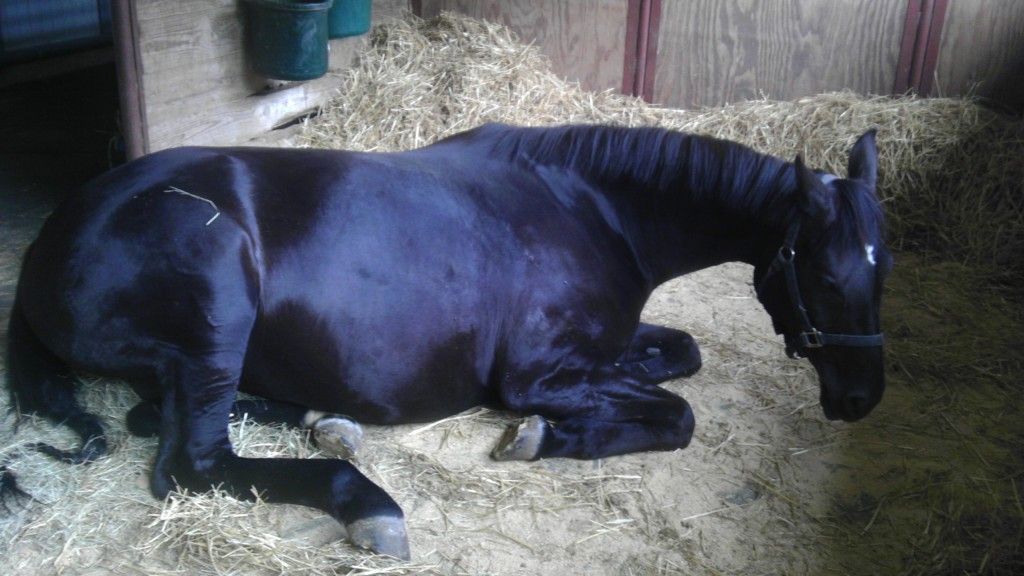 She barely looks pregnant in this one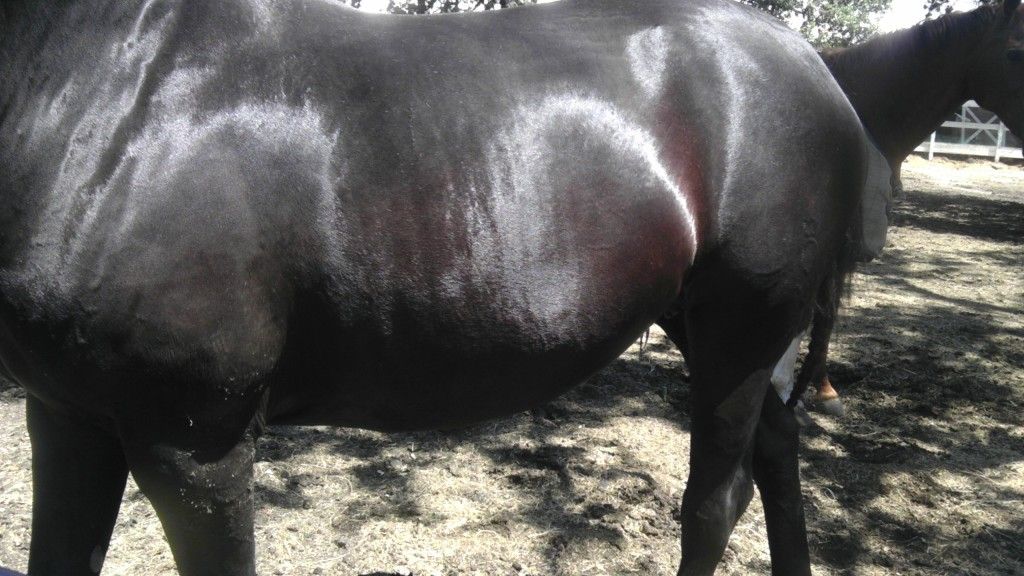 Kevin likes to foal watch :)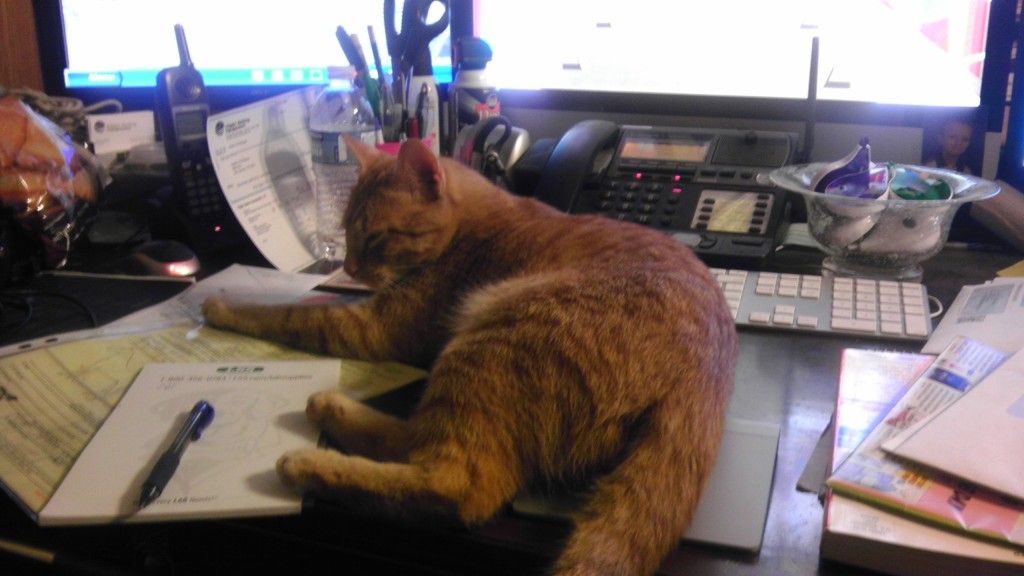 Tirana's pretty black face!
Well folks it is 1:45 am here in lovely south Texas and still no baby. Tonight she went to sleep early and set off the alarm around 10 (which is unusual, she usually waits until about 1 or 2 to lay down) and now she's just pacing around the stall. She seems to be restless and can't stay in the same spot for long. Maybe the filly is finally dropping down into position?? That would sure be nice!! She is at day 324 but she went 2 weeks early with the other filly so we would not be surprised if she went early again.
She has now started to kick at her belly and swish her tail. Maybe we are starting to make some progress!