Any news?
---
Is all that we see or seem
But a dream within a dream?-Edgar Allen Poe
No news! I think the filly has shifted down lower (but maybe it's wishful thinking!) and she has been laying down less at night but that's about it. Her bag seems fuller now than it has been last week but her milk pH is still an 8.4, no where close. Here are some more pics, do you see progress at all?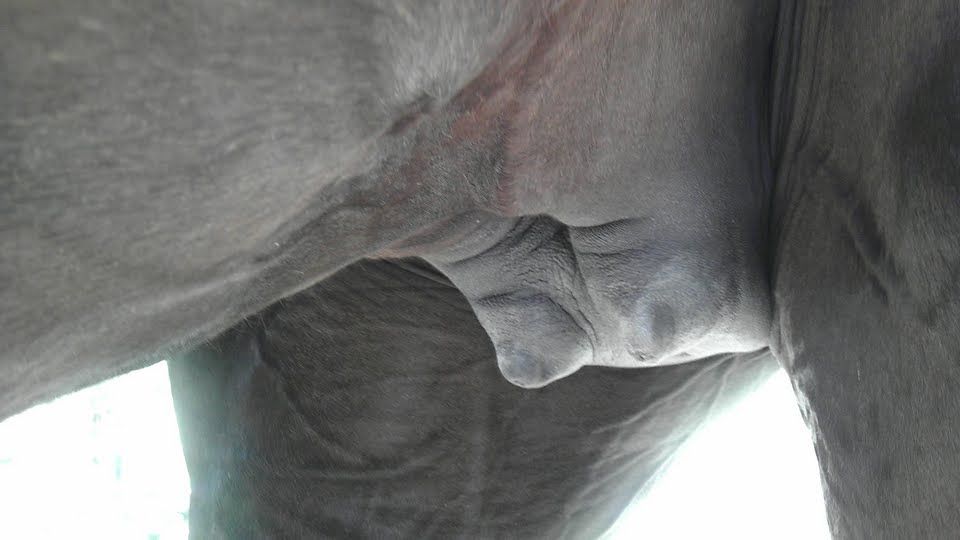 WE HAVE A FILLY!!!!!! She was born at 1:44 this morning and is doing just fine. The breeder alert went off so I walked out and saw Tirana laying on the ground under her feeder. I asked her if she was ok and she got up, swung her butt around, and showed me two dark feet poking out as if to say, "Do I LOOK okay!?!?" From then on it was about two minutes until she was all t he way out on the ground. Everything was textbook and mama and baby are absolutely perfect. :)
Photobucket isn't working for me this morning but here is a link to my facebook (idk if someone knows how to get the pictures off of there on to here) Hooray for babies!!!
Ali Mills's Photos | Facebook
She is so cute. Congrats on the little filly.
It won't let me see the pictures :(

Congrats on your filly!
Wow, what a beautiful baby!!!!!!! Congrats.
Thank you everyone! She is just as sweet as could be. Tirana's first filly had SO much attitude, at one day old she would pin her ears and run away from any human contact. But this one likes to be scratched and petted and loved on as much as you want. I hope she stays that way :)
Congrats! She's a doll!!! Give her hugs and kisses for me.
Well it turns out Tirana did not have very good colostrum and so we did a plasma transfusion on her. She has a small temp of 102 degrees. :( We are giving her antibiotics so hopefully she will be ok!