Foal
Join Date: Aug 2012
Location: East of Austin, Texas on 10 acres.
Posts: 187
• Horses:
2
Trident: Growing up Clyde!
---
Here is our little boy at 48 hours old. It looks like his inverted lower lid did not resolve on its own, so we'll have the vet out tomorrow to take the next step.
Other than the eye--he seems to be doing great! He's trying to figure out those legs and how to run and buck.
He's trying to figure out how to eat his mother's hay and grain.
He's trying to figure out what it is to be a horse--a really big horse!
Mom's eating her food and Trident is gumming the bucket: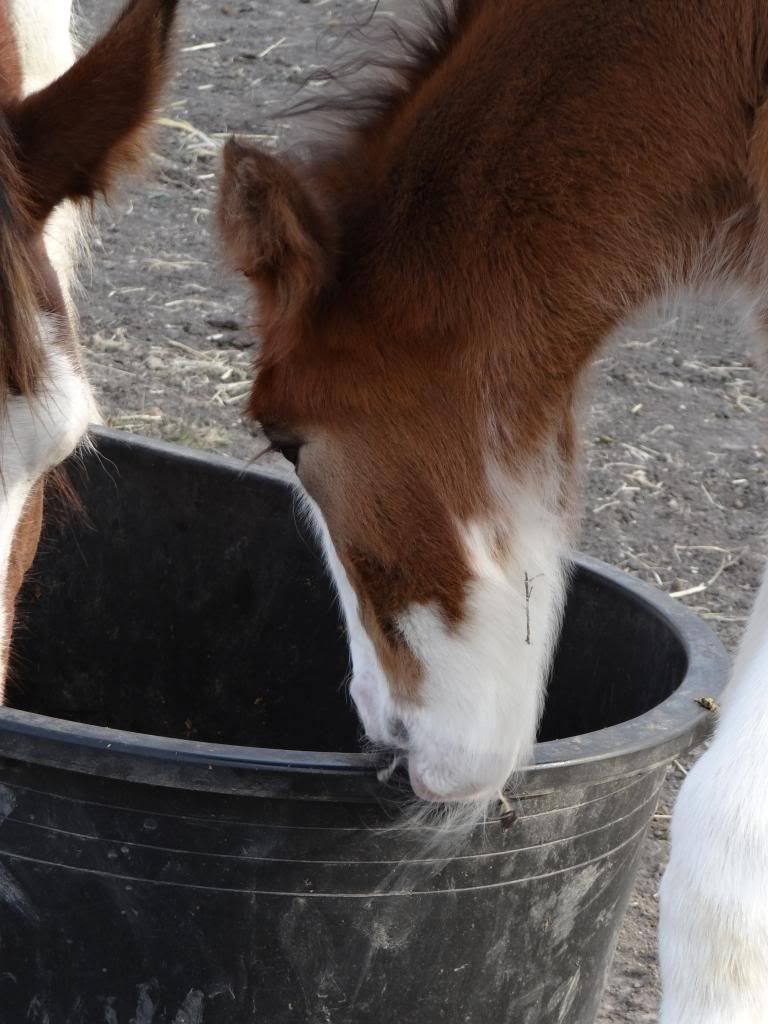 [/IMG]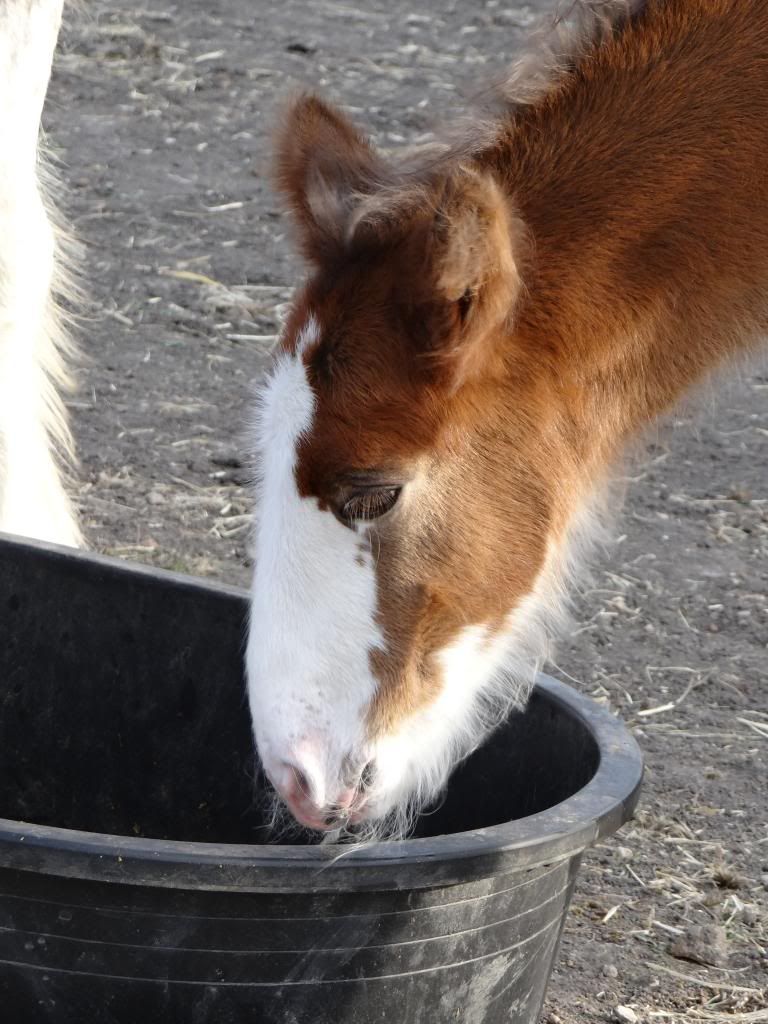 [/IMG]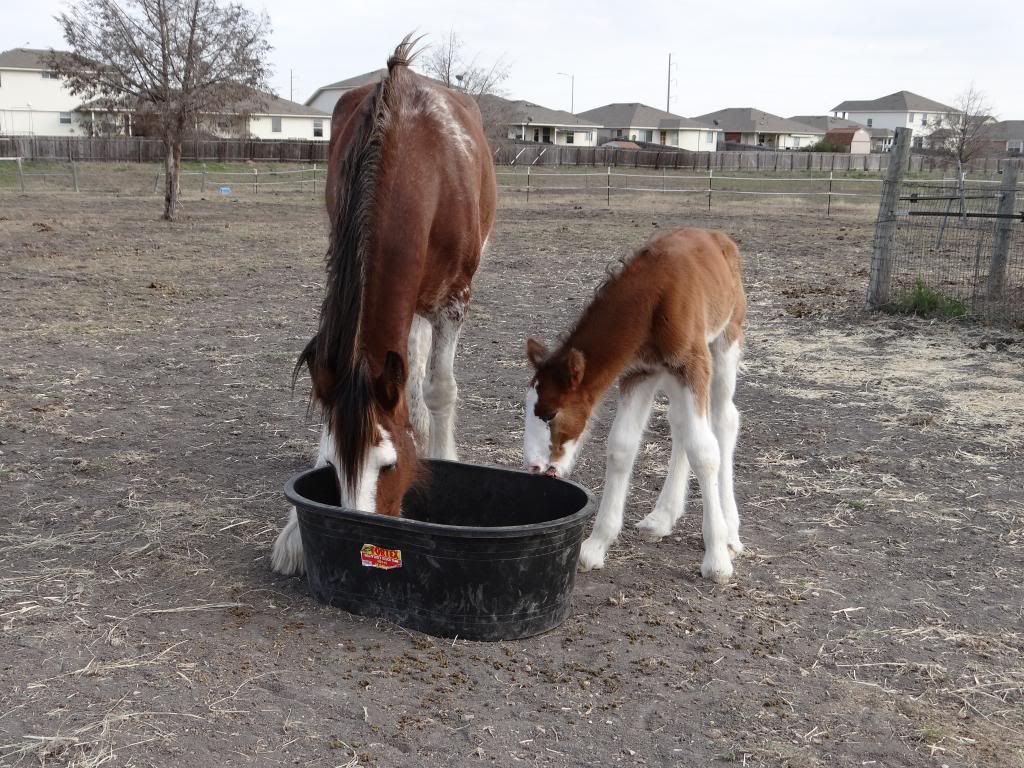 [/IMG]
[/IMG]
Meeting the extended family: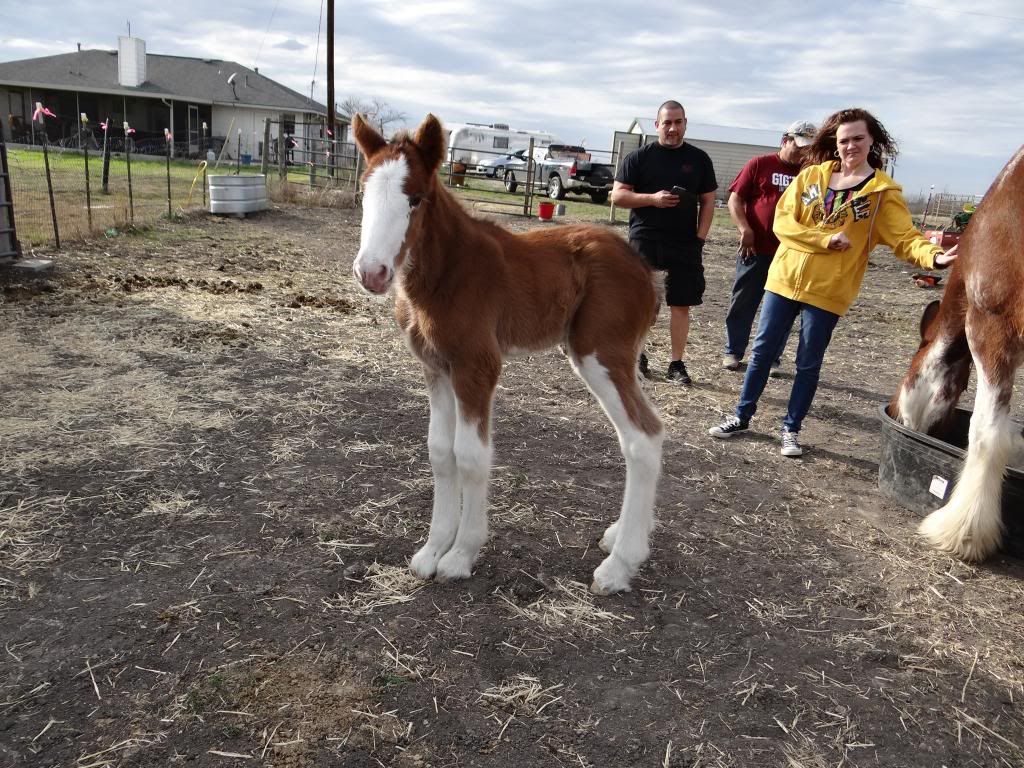 [/IMG]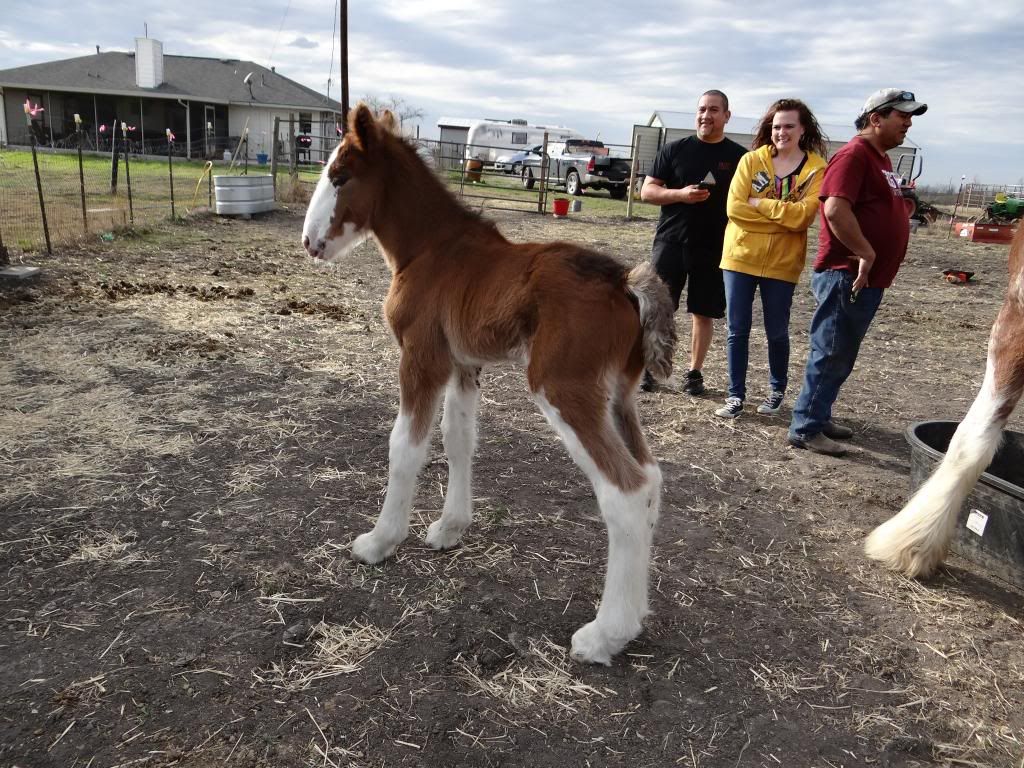 [/IMG]
The sure fire source of food: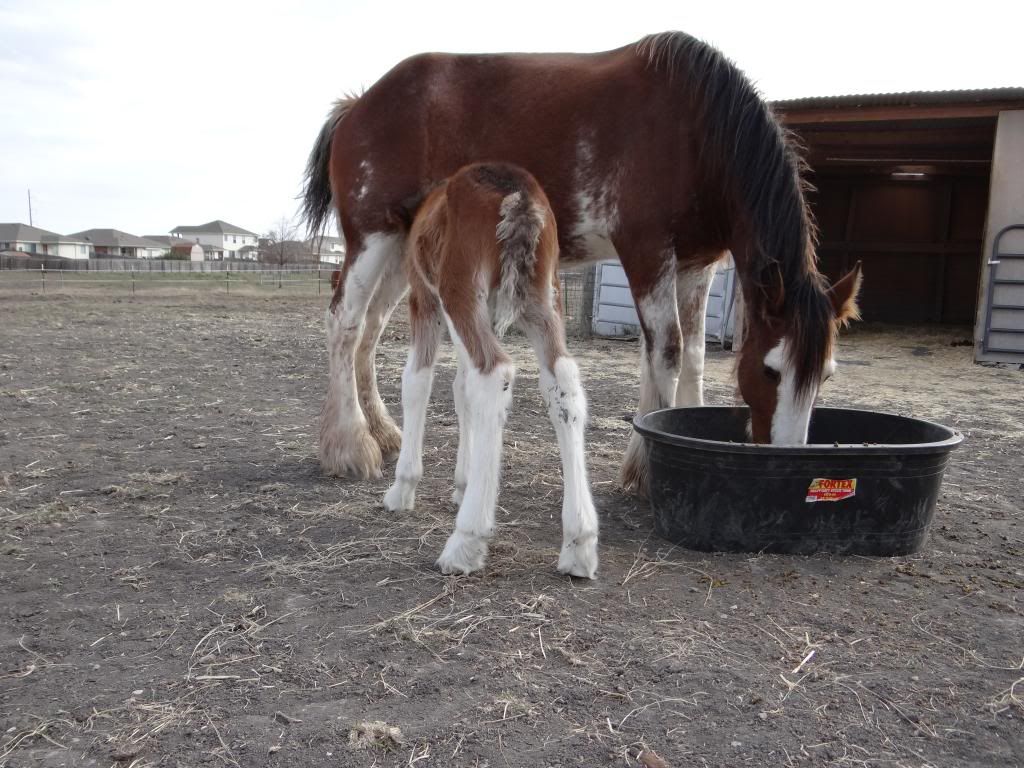 [/IMG]
[/IMG]
I hope you enjoy sharing my baby as much as I enjoy sharing him with you!
Oh my goodness!!! How freaking adorable is he?!?!
Posted via Mobile Device
He is sooooo freaking cute!
---
"The greatest pleasure of a dog is that you may make a fool of yourself with
him and not only will he not scold you, but he will make a fool of himself too."
-Samuel Butler
biiigg baby ! what a cutie !
---
Gypsy & Scout <3
Everybody is a genius. But if you judge a fish by its ability to climb a tree it will live its whole life believing that it is stupid. ~Albert Einstein
He is adorable!! He must be so fun to hug, look at that coat!
What an absolute cutie.....my gosh...I wish I could reach into the screen and cuddle up with him.
All that hair!!! And sooooo adorable gumming that bucket! <3
Those legs are gonna be massive!
Posted via Mobile Device
Similar Threads
Thread
Thread Starter
Forum
Replies
Last Post
Clyde <3

alltimelowx

Horse Pictures

4

07-15-2010

06:53 AM

My new Clyde !!!

belgianlover

Draft Horses

34

03-23-2009

10:24 AM

Clyde!

Goosen

Horse Pictures

4

01-25-2009

11:28 PM

Clyde Crosses

my2geldings

Draft Horses

2

11-14-2008

03:10 PM

Oz the Flying Clyde

my2geldings

Horse Pictures

4

06-27-2008

02:23 PM