Green Broke
Join Date: Oct 2009
Location: Outside of Oklahoma City
Posts: 2,653
• Horses:
6
YES we must have moooore peeectures :3
---
Be wary of the horse with a sense of humour. - Pam Brown
LOVE him!! I can't get over how gorgeous he is!!
Sorry to hear his little mishap, hope he heals up quickly!
And yes! More pictures! :-D
---
"True friendship is sitting together in silence and feeling like it was the best coversation you've ever had."
Areion - 2010 AQH Palomino Mare
Y'all are too kind! Thanks so much for the lovely thoughts.
Baby Trident seems fine today. No worse for the wear. What I thought was a huge scratch was just a scuff mark--probably from a flying trash can or something.
He got the eye procedure for the entropian. They filled his lower lid with penicillin in the hope that it will create a bit of scar tissue that will allow the lid to lay normally.
He's 4 days old today and the vet said he's the size of a 6 week old "normal" foal! The tech had the vet take pictures of her with Trident. She was in love with him!
Here are a couple of "post procedure" pics. I swear that one day I'll take pictures of them away from the feed trough!
Trident is way into eating...but not too skilled at it yet.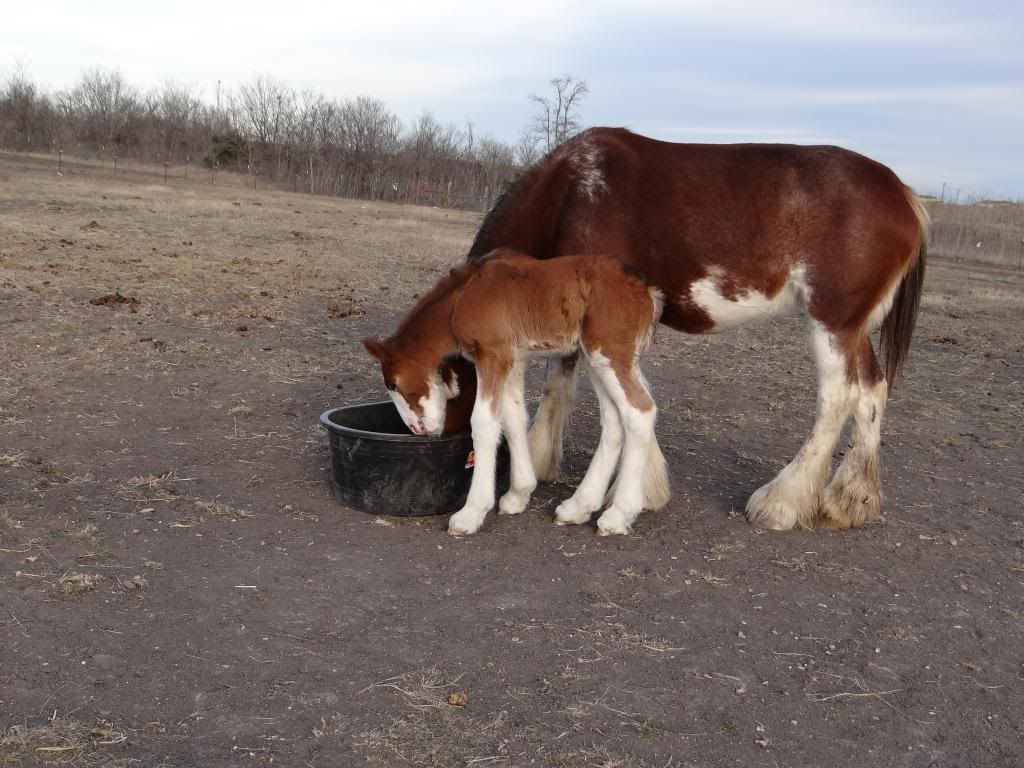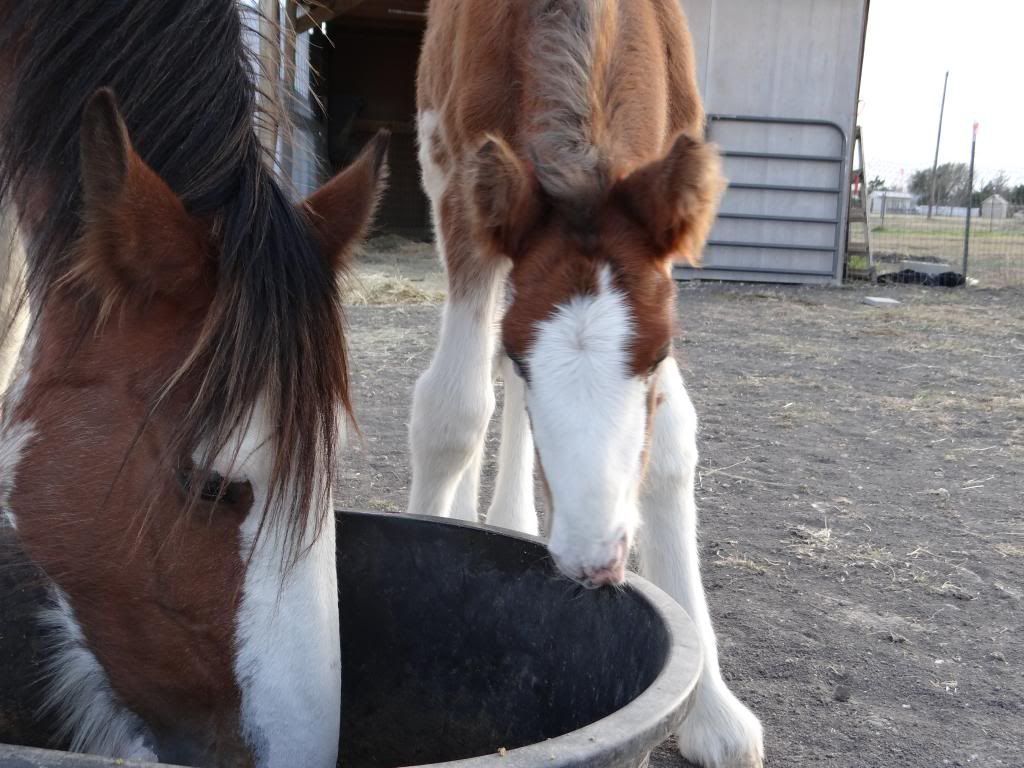 Eating from my hand: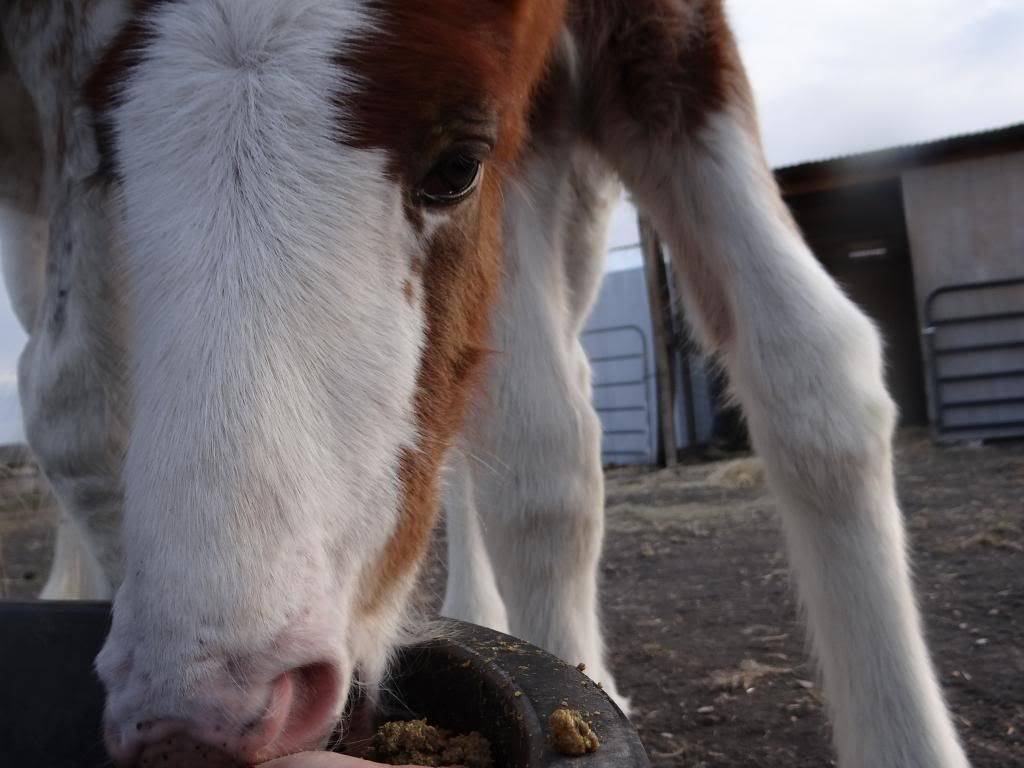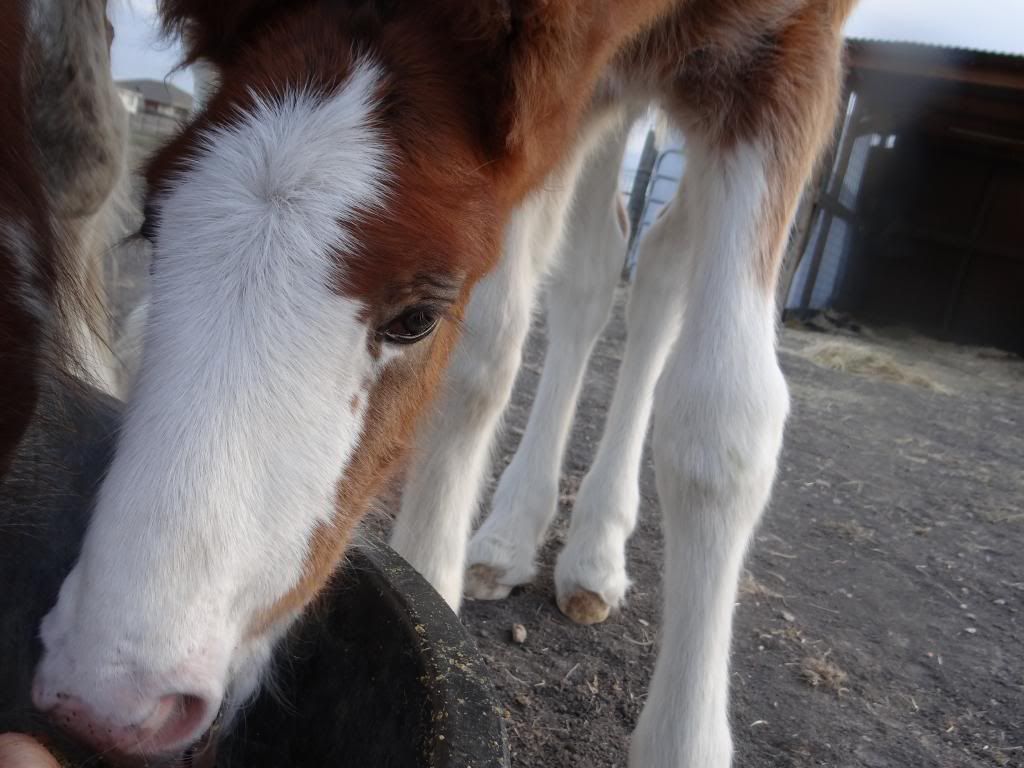 Close up of the eye, "post procedure"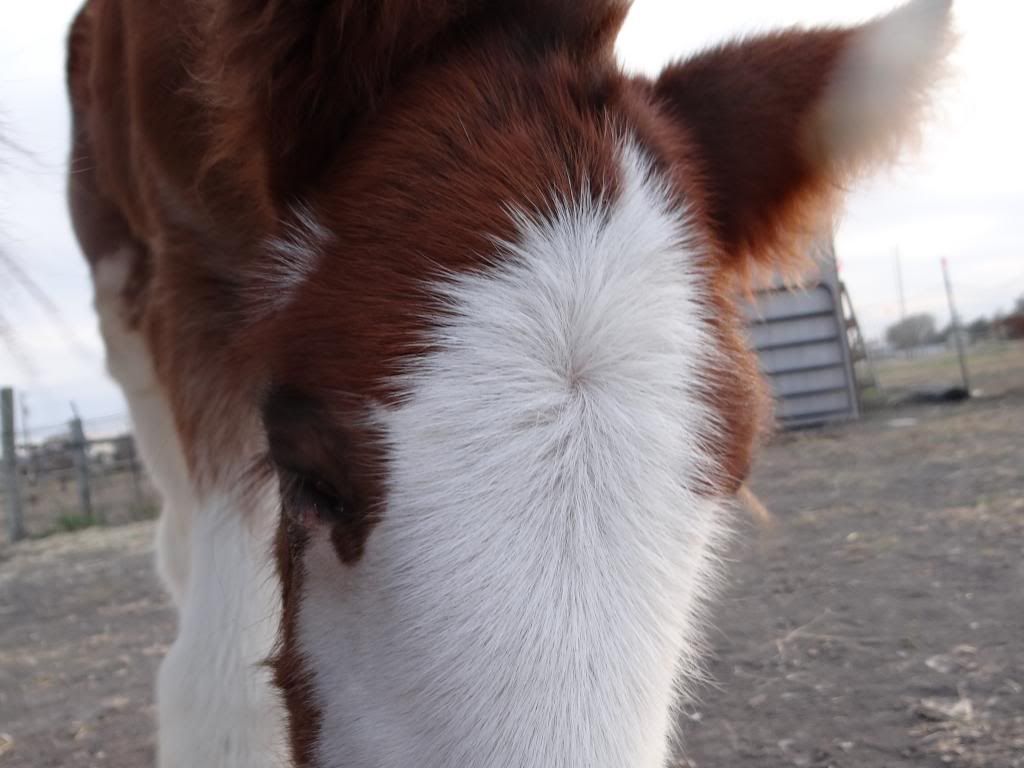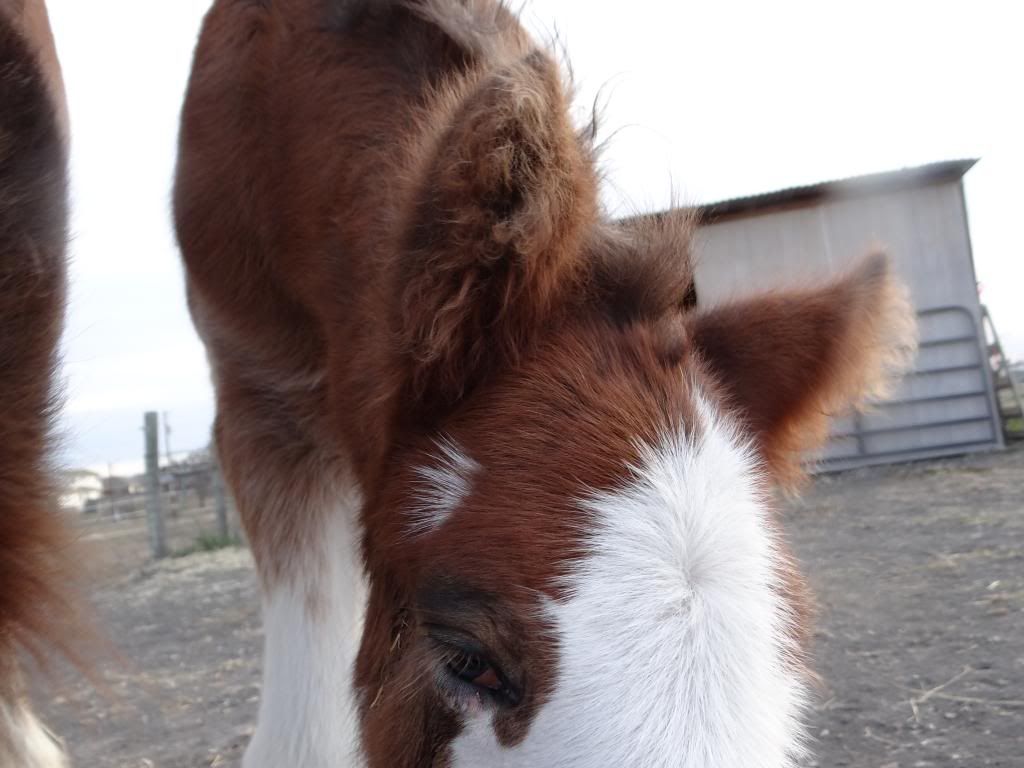 Green Broke
Join Date: Jan 2010
Location: south of nowhere, north of nothing
Posts: 4,643
• Horses:
6
I. Wuv. Him! Goodness he's a big gun though lol
I keep wanting to buy more and more....
---
-CC
Quote:
Well you know what they say, whatever you want to do there's an App for that
I am in love with him and would like to offer you $1 billion in internet money ;)
Aweee what a doll he is!!
Trident was one week old on Friday--and here are a couple of pictures. I know I'm a bit late...
He's learning to bend his knees to get into mom's feed trough! For a while he thought the solution to getting his head lowered to the ground was to bring his back feet forward. He tried that technique for several days before figuring out that his knees do indeed bend!
I wish I was a better photographer, but here are a few pictures--the ones with the fewest body parts chopped off!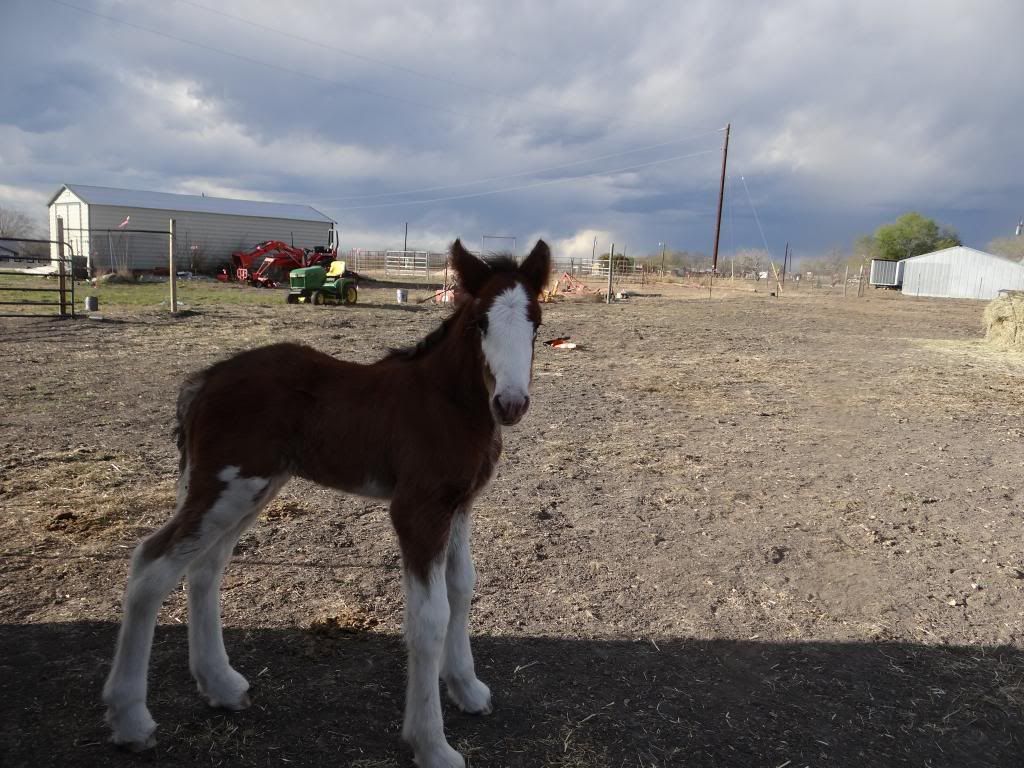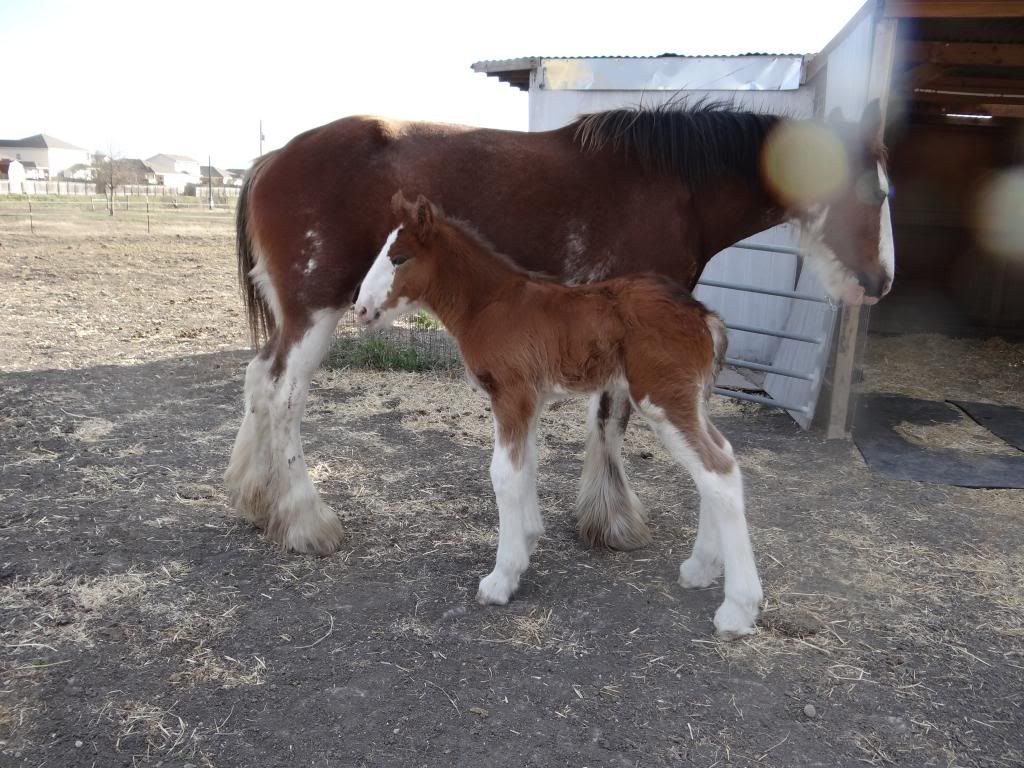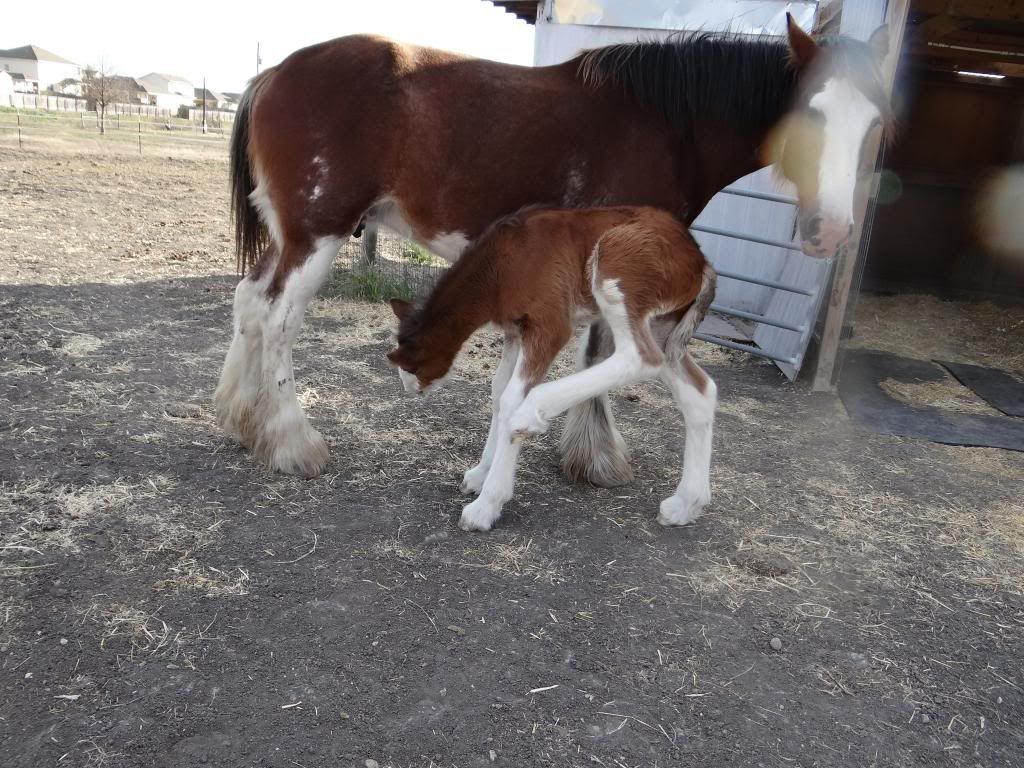 Enjoy!
His eye looks so much better!!!
---
"Strength is the ability to use a muscle without tension"

Quote:
Originally Posted by
Skyseternalangel
View Post
His eye looks so much better!!!
It does, doesn't it? That was three days post procedure. It looks even better now--redness in the corner is gone as are the tears. I *hope* we dodged a bullet and don't have to have the surgery. It's a minor procedure--basically a lower lid lift--but I don't wanna do it if I don't hafta!
Similar Threads
Thread
Thread Starter
Forum
Replies
Last Post
Clyde <3

alltimelowx

Horse Pictures

4

07-15-2010

06:53 AM

My new Clyde !!!

belgianlover

Draft Horses

34

03-23-2009

10:24 AM

Clyde!

Goosen

Horse Pictures

4

01-25-2009

11:28 PM

Clyde Crosses

my2geldings

Draft Horses

2

11-14-2008

03:10 PM

Oz the Flying Clyde

my2geldings

Horse Pictures

4

06-27-2008

02:23 PM