In-Utero Foal
---
So this year I made the decision to purchase an in-utero foal. It was a for a decent price, and I feel a good prospect for my future goals/dreams - which is reining. I'm curious as to what you all think about the pedigree, and if this is a practical goal for this foal.
Sire: The Southern Playboy -
http://www.allbreedpedigree.com/the+southern+playboy
he is in training as we speak for reining, and has been to various schooling shows placing well. He is a tall, well muscled boy, with a beautiful dark palomino coat. He brings in the foundation QH aspect that I like. His sire is a well known stud in our state, who has AQHA points to his name.


Dam: Peppys Blue Alibi - http://www.allbreedpedigree.com/peppys+blue+alibi
she'sgot more the performance aspect that I wanted. She too is a nice solid mare, and should bring the studs height down a little bit.


I like this cross because it has the good ol' ranch bred, solid foundation horses on top, but the performance on the bottom. Do you all think this could potentially be a good horse for my reining goals? Or...



---
Last edited by DiamondK; 08-27-2012 at

05:49 PM

.
I personally am not familiar with 95% of the horses in the sires pedigree. (Not that that really means much) I feel the mare is definitely better bred. Although if im not mistaken, shes got alot of cow blood in her.

Overall, i think it could be a nice cross for a little western horse. Dams side indicates a potentially quick and catty solidly built foal.

And...This thread is useless without pictures!

*Pictures please, please, please?!?!?*
Posted via Mobile Device
Green Broke
Join Date: Jan 2010
Location: south of nowhere, north of nothing
Posts: 4,643
• Horses:
6
hohow is she gonna get piccies if the babies still in the belleh? haha but mamma n daddy pics are def. a must
How exciting, I would love to see pictures of the Dam and Sire. Congratualtions, hoping for a safe pregnancy
I do know mom is more cowbred, but she's a nice looking mare. As for the sire's side, he 90 someodd% foundation, and most foundation horses I don't recognize either, but in my experience, that are nice, LASTING horses.
Sire(is only a 2 year old):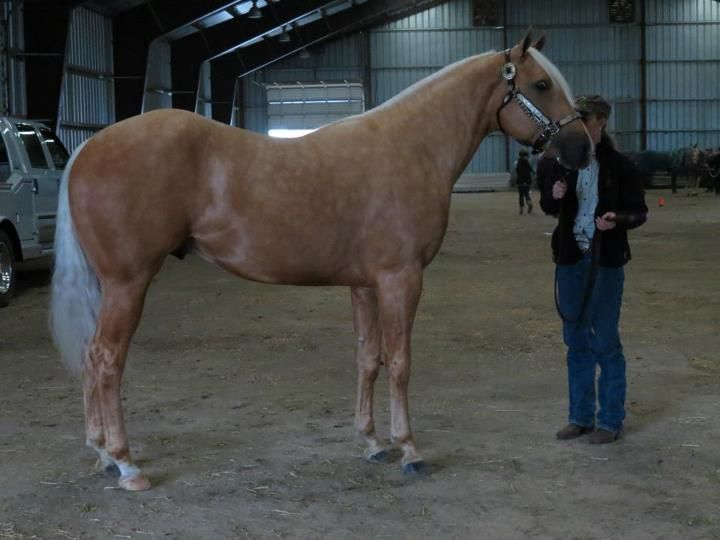 Dam: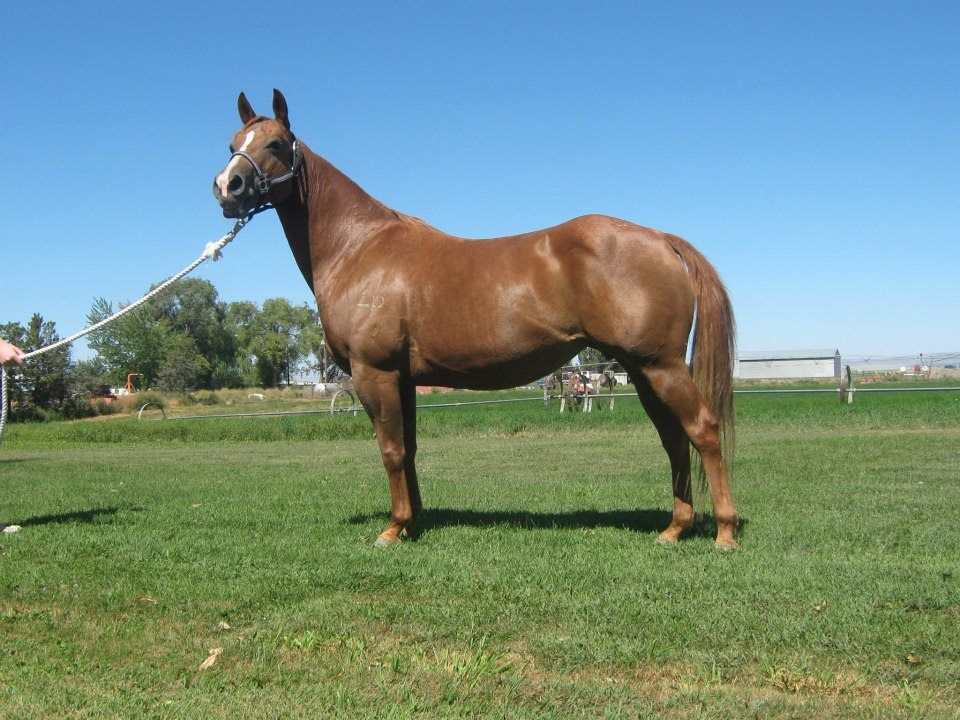 I think daddy is quite nice looking for his age, but tall for reining, but like I said, I think the dam will help to drop the size. It's kind of a goofy picture of the mare's neck, she normally carries herself nice and level.
Let me know what you think!
I like the sire a lot and he's only 2! Should be a pretty nice foal.
Posted via Mobile Device
The sire is just breathtaking, a SUCH A SWEET BOY!
For a 2 year old, the stallion is actually pretty nicely balanced. I think his 3 year old and 4 year old seasons, he will really come into himself.

He is downhill currently...But, he's 2. So that may change. Then again, Quarter Horses are frequently downhill. His pasterns are a bit short and upright. But he has nice hooves, looks to have solid legs. Overall, I really, really like him. I hope he does well in the show ring.

The dam, you can definitely tell she's Doc Bar bred. LoL. Old foundation lines at it's best. I don't like how long her back is. But overall, I personally feel that is a nice combination and it will produce a nice foal that will excel in western events.
---
"The greatest pleasure of a dog is that you may make a fool of yourself with
him and not only will he not scold you, but he will make a fool of himself too."
-Samuel Butler
Here's kind of a more 'standard' stance for this mare.
The sire don't care for his front end
.too upright shoulder, neck ties in too high & for a 2 yr old he's pretty heavy in neck already
His pedigree though is a bit more recognizable to me actually than many foundation bred horses.With the continental lines,skipper lad & Roan bar
Pics of the mare are taken from a bad angle so does nothing to show her topline appropriately & with her head way up,neck isn't to flattering either. I'd like to see better pics of her as I do think she is better looking conformationally than the pics show.I do think she has a decent pedigree too
.
For reining ,the cross doesn't scream reiner,at least not at a very competitive level
,but more a handy ranch horse type
.JMHO
Edit to add: just saw update pic on mare & she is pretty heavy in front end & has a thick coarse neck ,don't see these 2 reallycomplimenting each other to make a reiner...
---
Last edited by paintedpastures; 08-27-2012 at

11:09 PM

.