Waiting on a 2011 foal???
---
We have one for sure on the way and another maybe on the way!!!
First pair...the for sure baby!!!
Sire: Tuff Lil Gunslinger (dunskin)
Dam: Morning (red dun overo)
Second pair...the maybe baby!!!
Sire: Same as above...
Dam: Nelli (sorrel overo)
Below pics are from last week...
Morning
Nelli
def lookin preggo to me! we are expecting our last foal out of our mare in march/april.
dam: slim n fit
sire: Totally Western (sorry its the best pic i have of him. but at least it gives some info about him and his records)
this is what her other 3 foals (all fillies) looked like
1st filly as yearling- Ladon Belle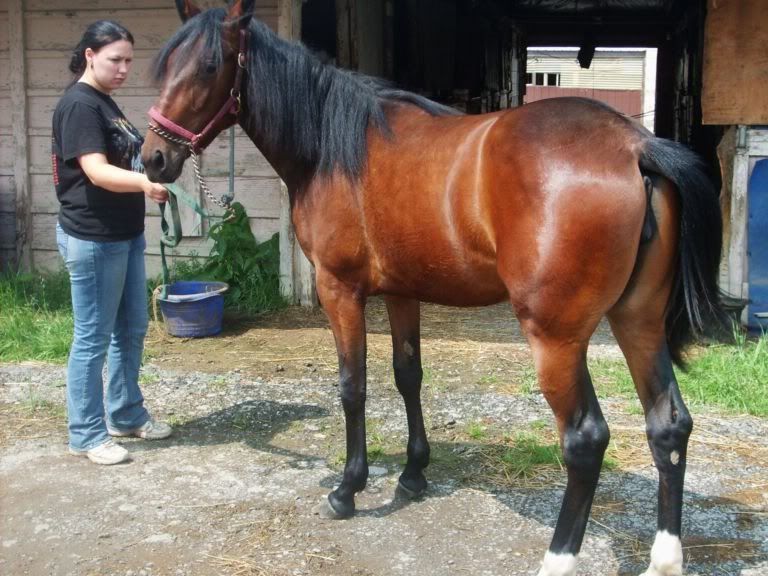 2nd as yearling- Dynamo Jin
3rd at a couple days old because i dont have any recent pics of her on here- Cameo Gypsy Rose