What colour would you say my horse is?
---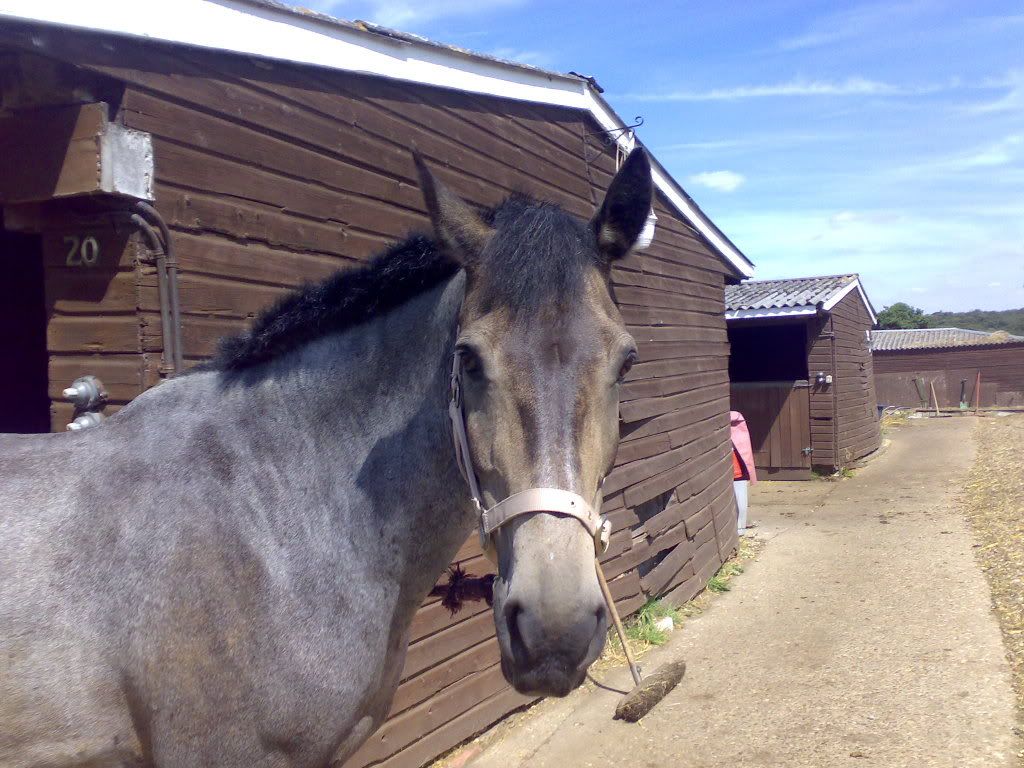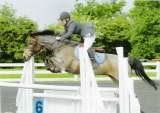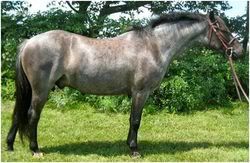 He looks like a bay roan. I used to have a little mare that was this color. She was out of my paint mare by a blue roan stud.
Wow, what a unique color
. I would call him a sooty buckskin roan. The yellowing on his face really gives him away as a buckskin.
Thanks guys, smrobs his face goes almost black durning the winter.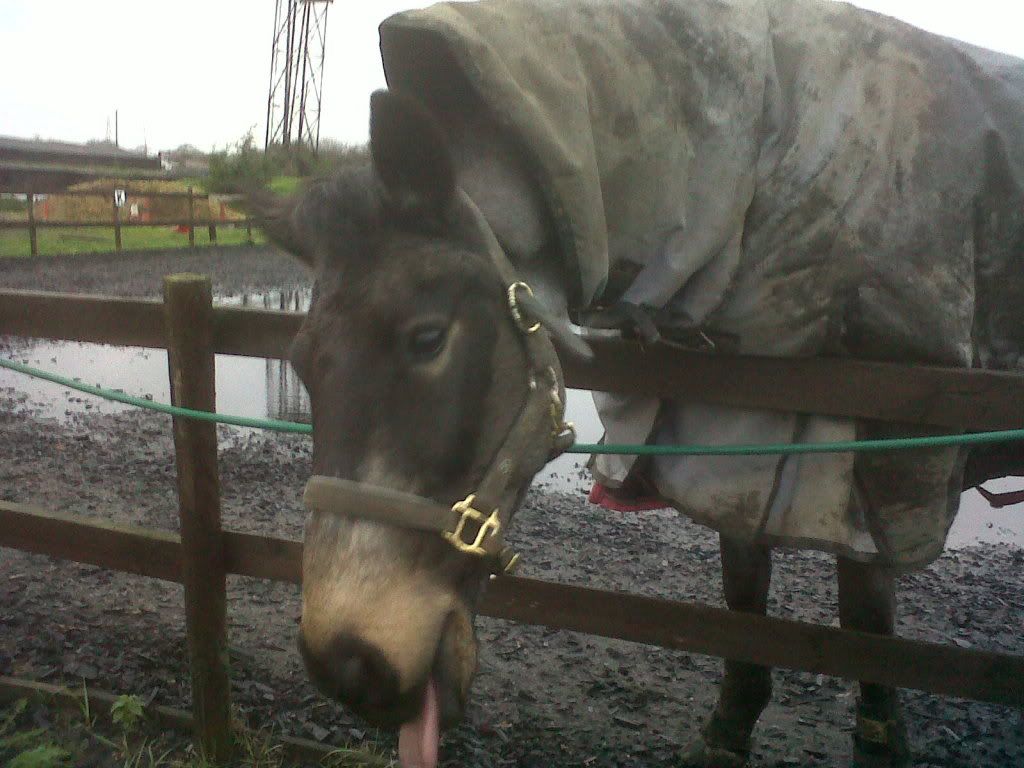 I agree, buckskin or a muddier bay roan ;)
---
"If a horse fails to do something that is because he was not trained to do it. If a horse fails to do something properly that is because he was not trained properly."
www.wildestheartart.com
bay roan if his face darkens in the winter, if it's only yellowish in the summer then wouldn't that just be sun-bleached?
---
Count My Strides - Shane, Bought 2-18-06, Mustang.
"I whispered to my horse, "i'm afraid of falling" and he whispered back, "i have wings".
That's what I had assumed had happened to his face, sun bleaching. I guess I have been really lucky, my horse doesn't bleach out. That little mare that was a bay roan did once, but she was a really dark bay to begin with, so even bleached she was still visibly a bay roan.
No its not sun bleaching at all! the dark moults out and the yellow takes itsolace! plus i'm in london and if you know anything about the uk its that we dont get enough sun to bleach anything. they yellow last's from marchish to octoberish.
Other than the grey from the roaning, what color is his body? He appears to have a lot of roaning, so it's kind of difficult to tell from the picture.
their isn't really much colour too him, other than grey. he's legs below the knee are black and his face is changable, some summers his shoulders go quite dun but it doesn't happen every year, i've had him 5 years now and every year he goes a slightly different colour.