What pattern is this?
---
What kind of overo is this?
Is this sobiano? I'm trying to learn this stuff :)
---
Last edited by MyLittlePonies; 01-21-2012 at

12:55 AM

.
I'm trying to find photos of the sire, A Sudden Impulse, and from what I'm getting it appears that he was rabicano, too.
But seems to run in the family....
Here's a half brother:
Another half sibling: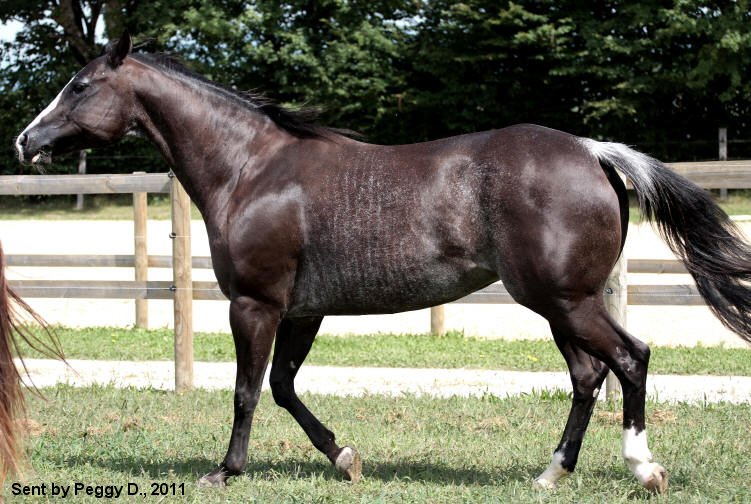 And another:
Quote:
Another half sibling: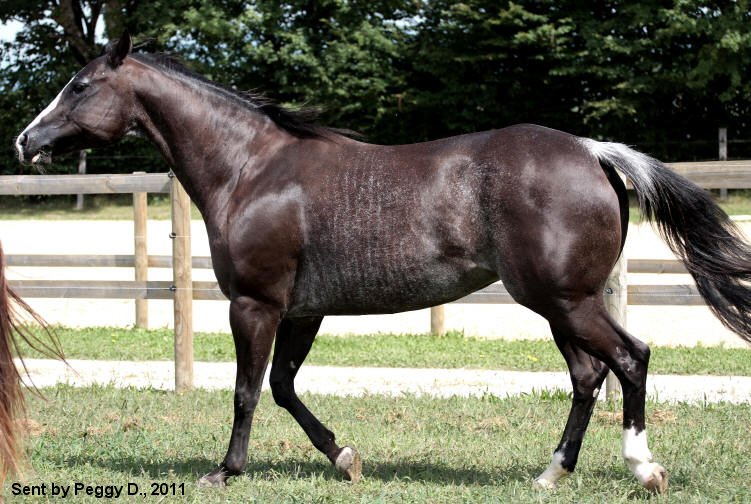 Slightly random, but I LOVE the coon tail on this horse!
---
Do not tell me I can't...because I will
show
you that I can.
I definetly recognize MDR Impulsive....I think I have a little better idea of what the differences.
From the reading I got that sabianos were roanings in the flanks and rabicanos were brindle patterns in roaning along the barrel? Does that sound right? Or close?
Rabicano gene
---
For those who don't like me-- it's mind over matter; I don't mind - - and you don't matter.
www.obsidianarabians.com